There's a difference between America's national debt and our debt limit. Without question, our national debt must be reduced. That can happen only two ways, or by a combination of the two. We can increase taxes, or reduce future spending, or do both.
The debt limit is how much in total the US government can borrow. It uses borrowing (issuing treasury notes and bonds) to meet obligations for previously contracted goods and services. This is what must be increased as soon as possible by both Houses of Congress.
But Republicans say they won't agree to increase the debt limit without action to reduce the national debt. The national debt is the accumulation of all the annual deficits (and any surplus – thanks, Bill Clinton!) that various administrations have racked up. It currently sits at $31.4 trillion.
The four Republican presidents from Reagan to Trump are responsible for more than half of that debt; they added $17.46 trillion to it by running whopping deficits each year. Trump was responsible for nearly half of that, $8.2 trillion, in just four years. About $3.9 trillion was pandemic relief and $2 trillion was the big tax cut he gave to the wealthy.
Republicans can't explain why they voted to increase the debt ceiling every year of Trump's administration. Even as he was racking up trillions of dollars of debt by increasing the annual budget deficit from the $665 billion he inherited from Obama, to a whopping $2.1 trillion deficit in just four years  ̶   the highest in US history.
But in the past two years, Biden has cut that $2.1 trillion deficit by 33%, to $1.4 trillion. That isn't stopping the GOP from screaming that spending has to be curbed because there's a Democrat in the White House. On to cartoons.
A high-stakes game of chicken: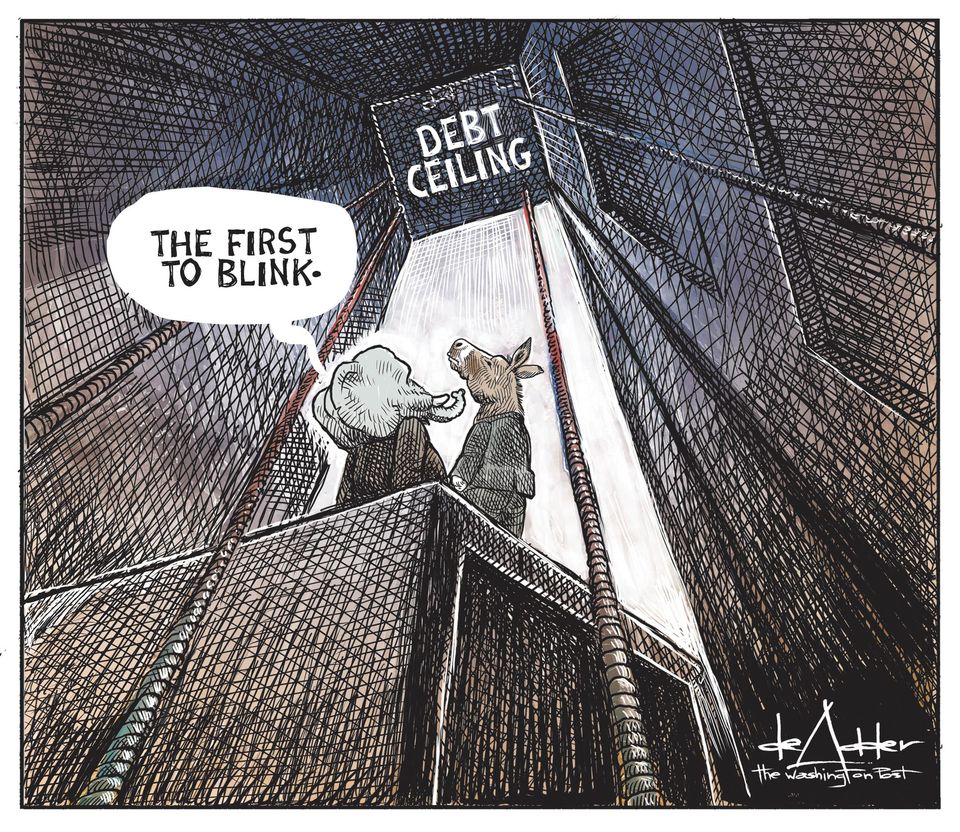 Their plan is to never have a plan: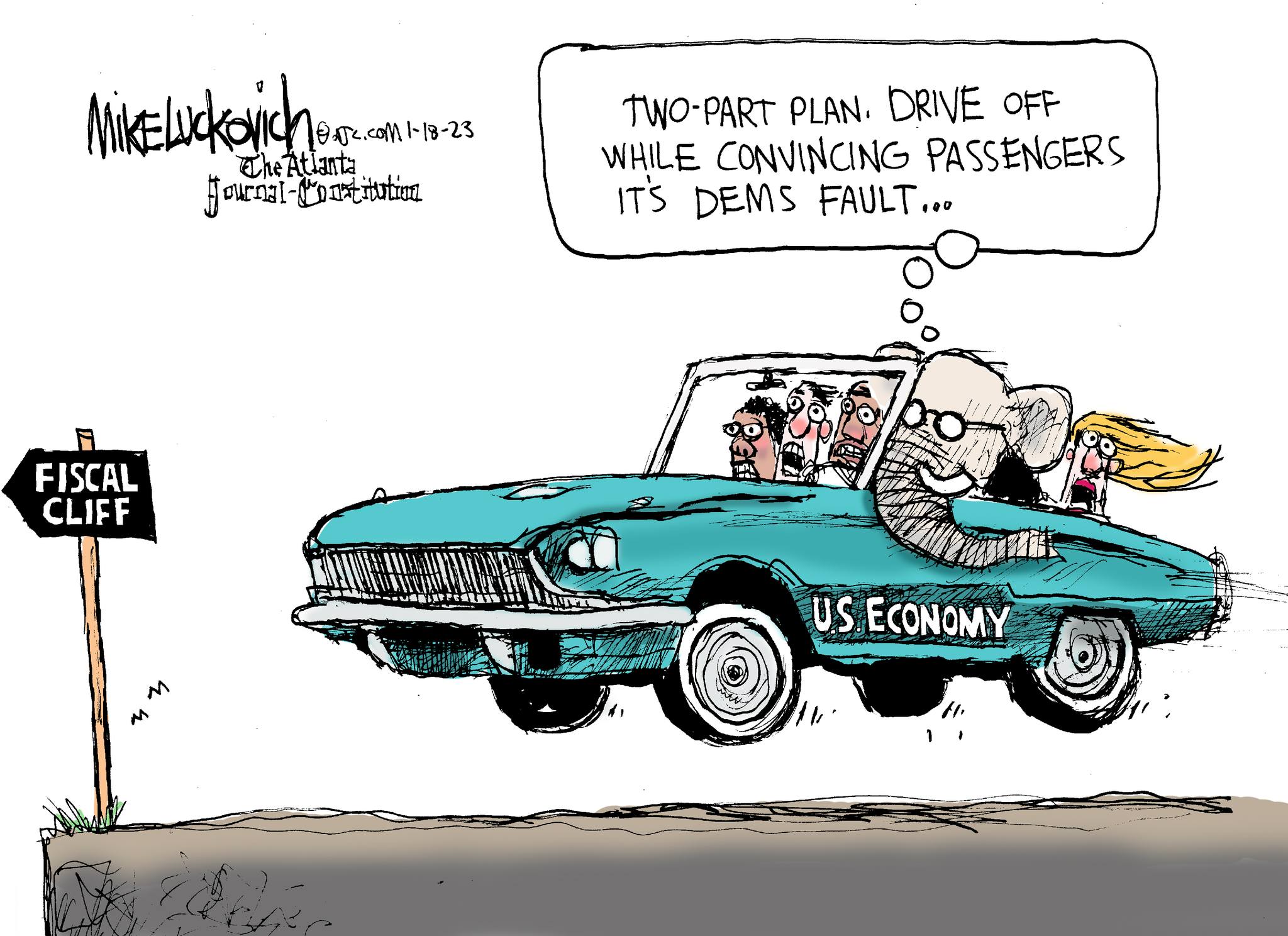 Alec Baldwin's on line one Mr. Speaker: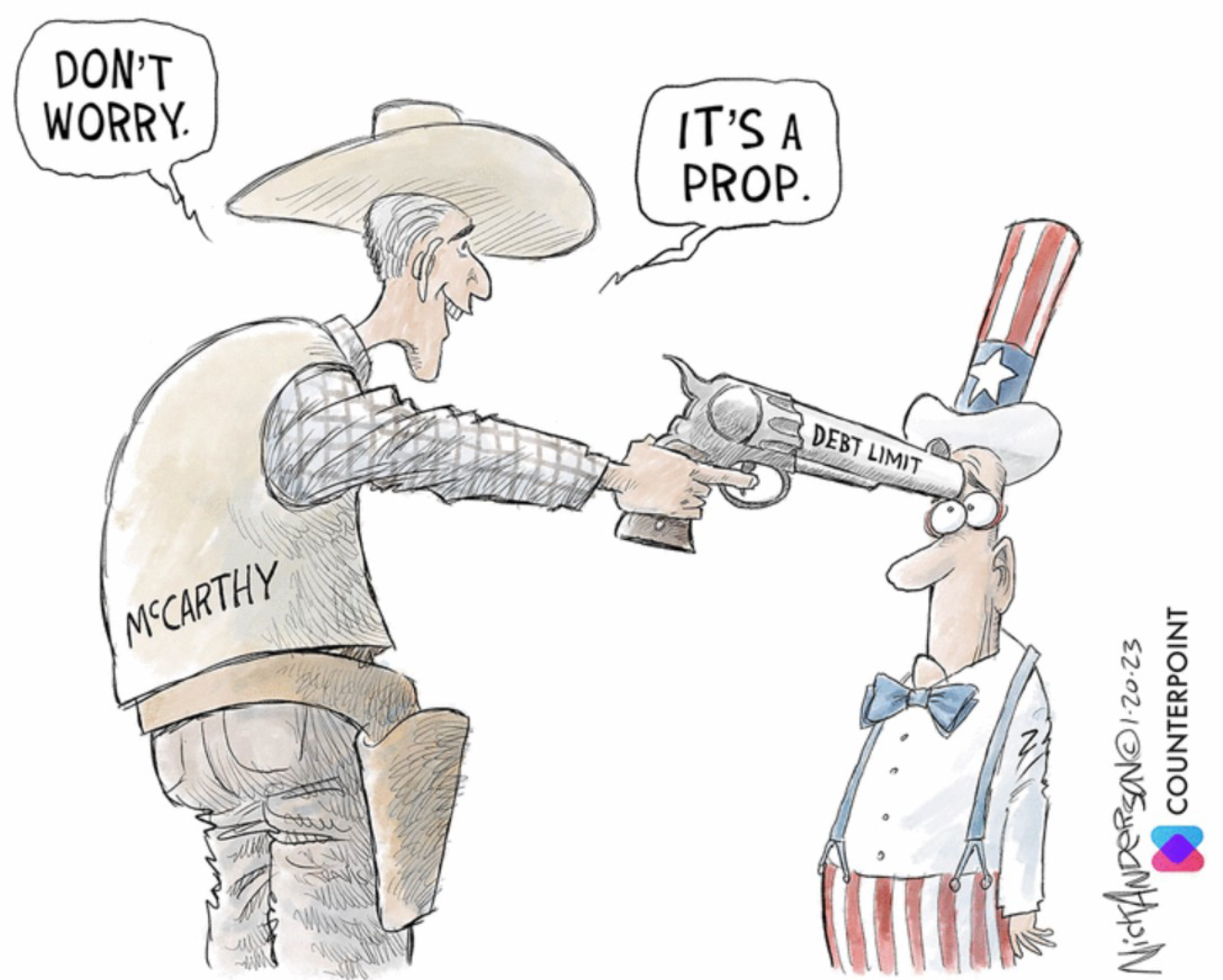 Truth is always in the eye of the beholder: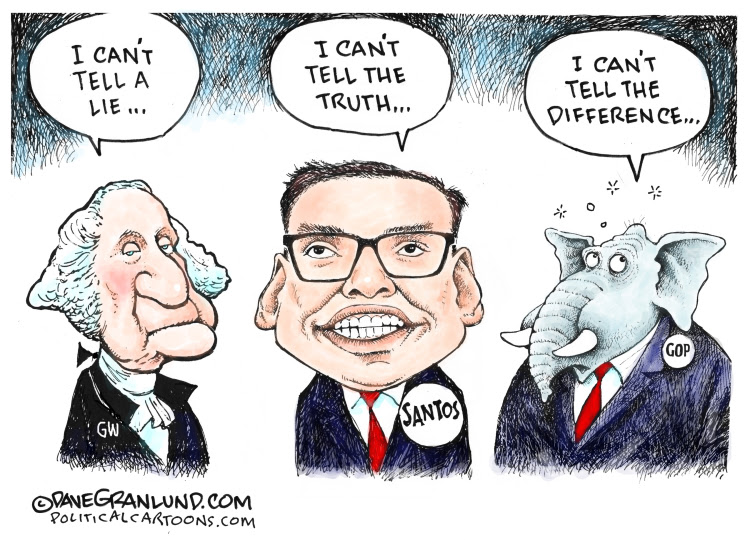 Floods in California have people looking for new places to stay:
David Crosby would be spinning in his grave: