Top negotiators for Biden and Speaker McCarthy resumed talks Friday evening after the Republicans said the negotiations had to go on a "pause". Roll Call reports that:
"After a nearly daylong setback, White House Counselor Steve Ricchetti, White House budget director Shalanda Young, Rep. Garret Graves, R-La., and House Financial Services Chairman Patrick T. McHenry, R-N.C., resumed talks at the Capitol shortly after 6 p.m."
Time is running out for Congress to raise the debt ceiling. If not, the consequences are stark. Keeping the lines of communication open and giving away the store are two different things entirely. On to cartoons.
McCarthy's toll booth: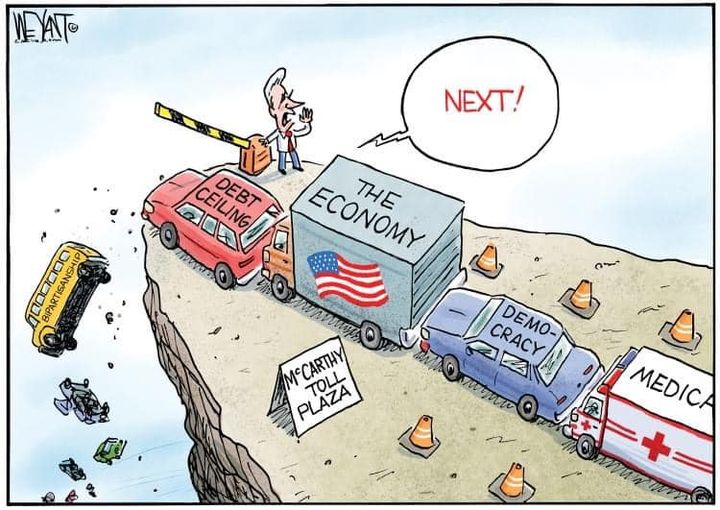 The North Carolina legislature overrode Governor Roy Cooper's veto  of a bill imposing a ten-week abortion ban. Will this ensure Democratic victory in North Carolina in 2024?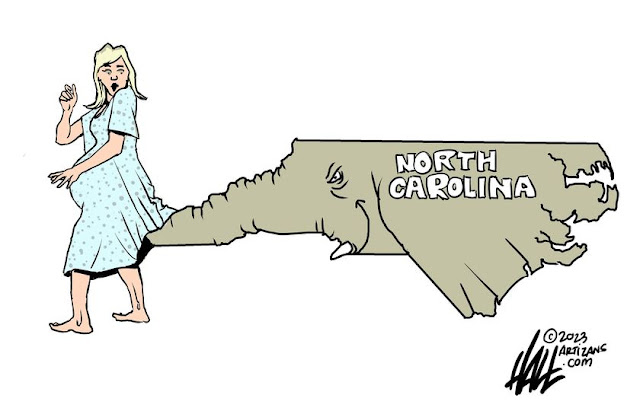 Texas has sued the Biden administration 29 times in a Texas Federal District Court. Now after banning mifepristone, Texas judges have new careers: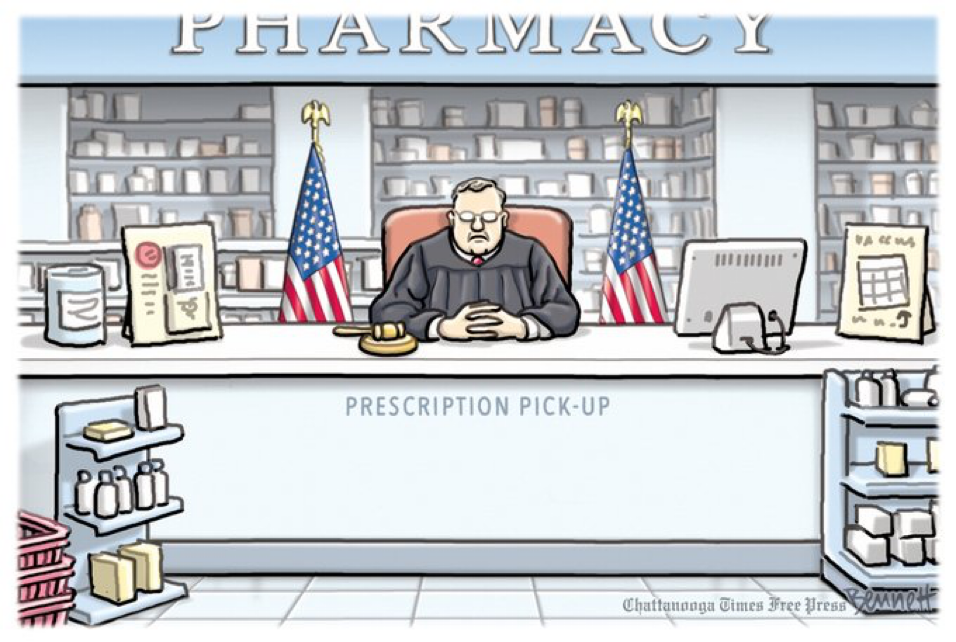 Durham's report: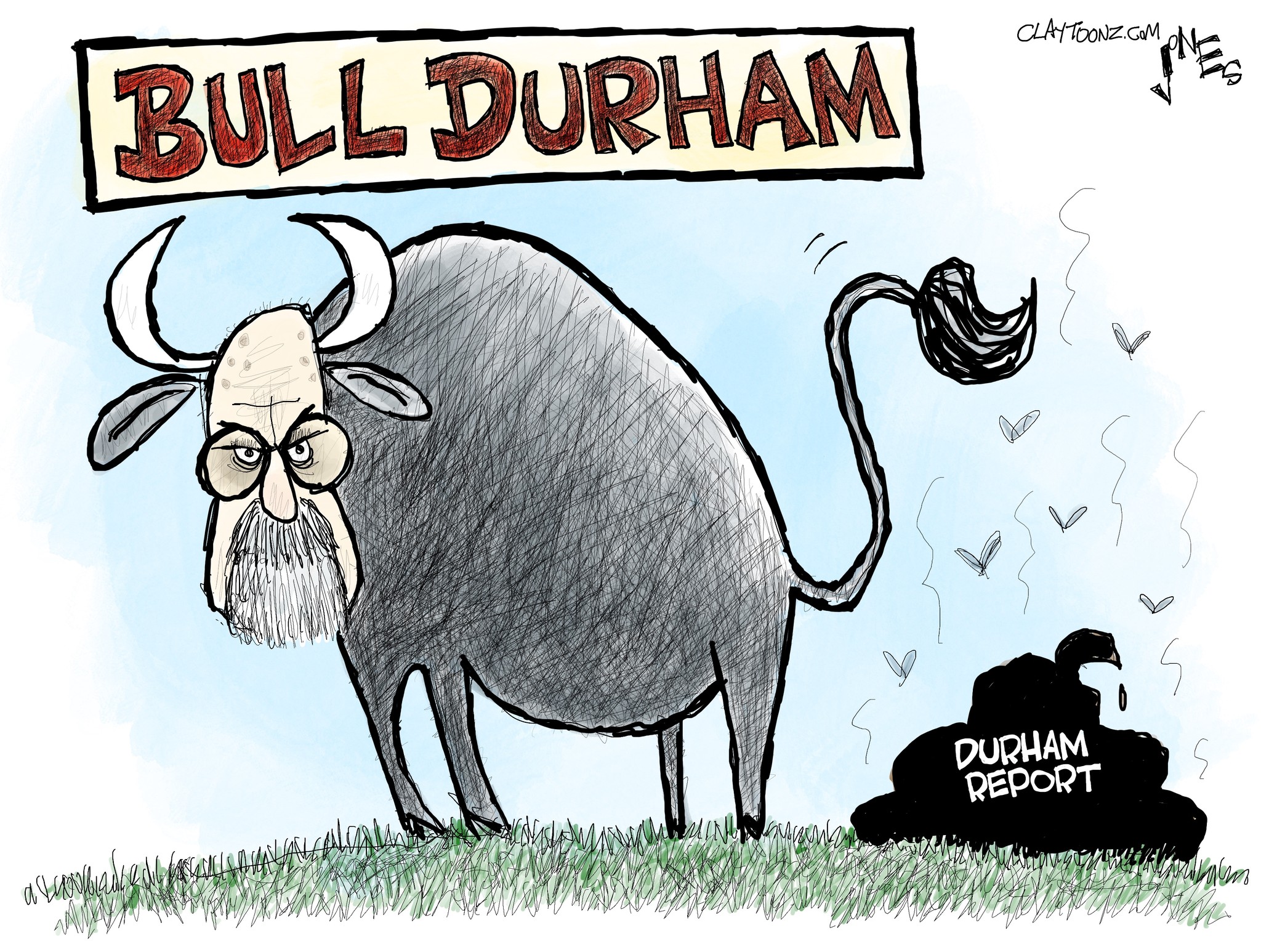 Disney's Bob Iger asks DeSantis: "Does Florida want our jobs and taxes or not?" This is a severe kick in the balls: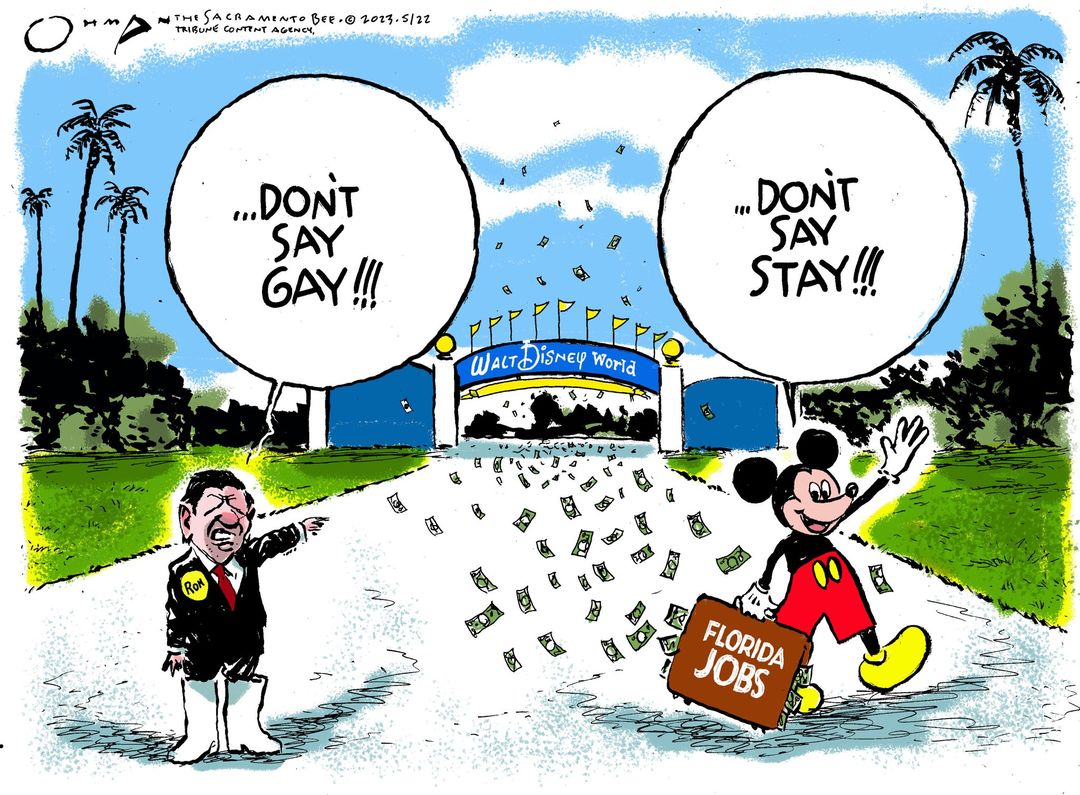 Wrongo's old enough to have seen Jim Brown play in Yankee Stadium against the NY Giants: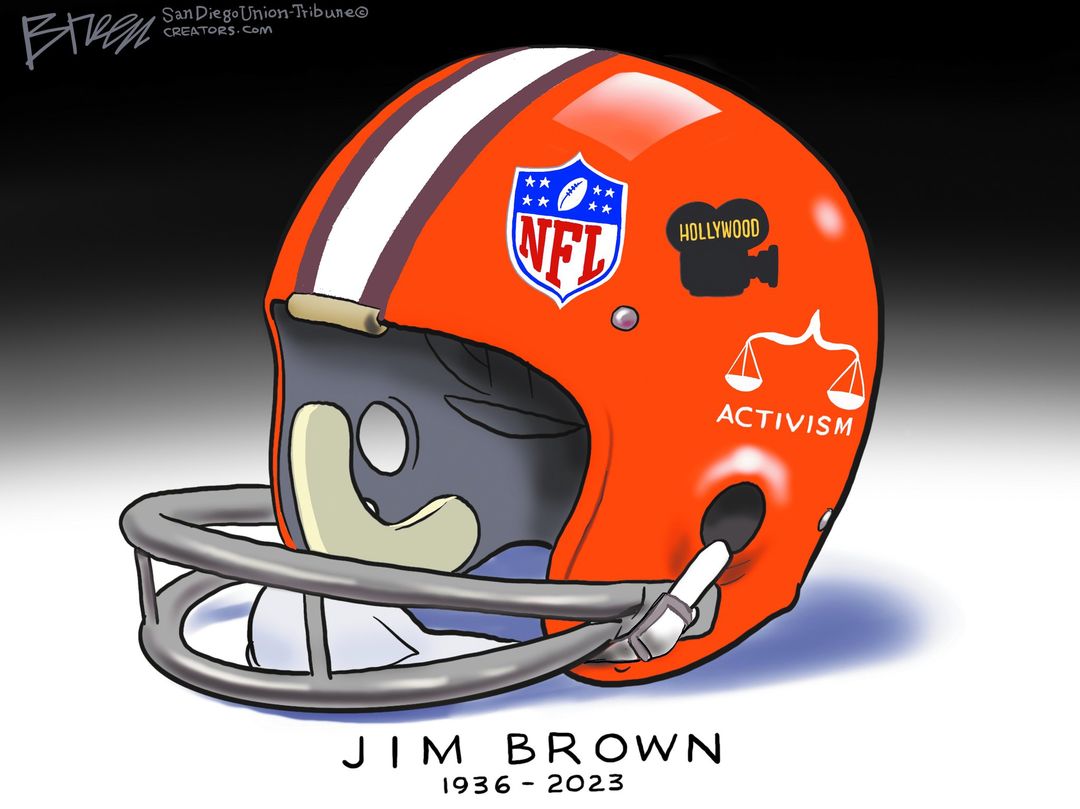 Trump's one note: