(The Monday Wake Up Call will be published on Tuesday this week.)
America has been waiting for more than a year for the Federal Reserve to get control over inflation. In that time, they've jacked up interest rates to over 5%. A year ago, raising rates that high seemed unthinkable, but here we are. Wages have also risen.
There was some damage: A few horribly managed banks collapsed. A couple of auto dealer-lender chains that specialized in selling overpriced used cars to subprime customers collapsed. And there were some fiascos in commercial real estate.
All of that has led the Fed to indicate that there could be a "soft landing" for our economy. But with the latest jobs growth numbers, maybe the Fed will have to keep circling the airport. In April, 253,000 jobs were created. There are now a record 155.7 million payroll jobs. Over the past 3 months on average, 222,000 jobs were created per month. So is a soft landing ahead?
Please raise your seat tables to the upright position and pass your trash to the attendant. On to cartoons.
Coronations aren't just for the Brits: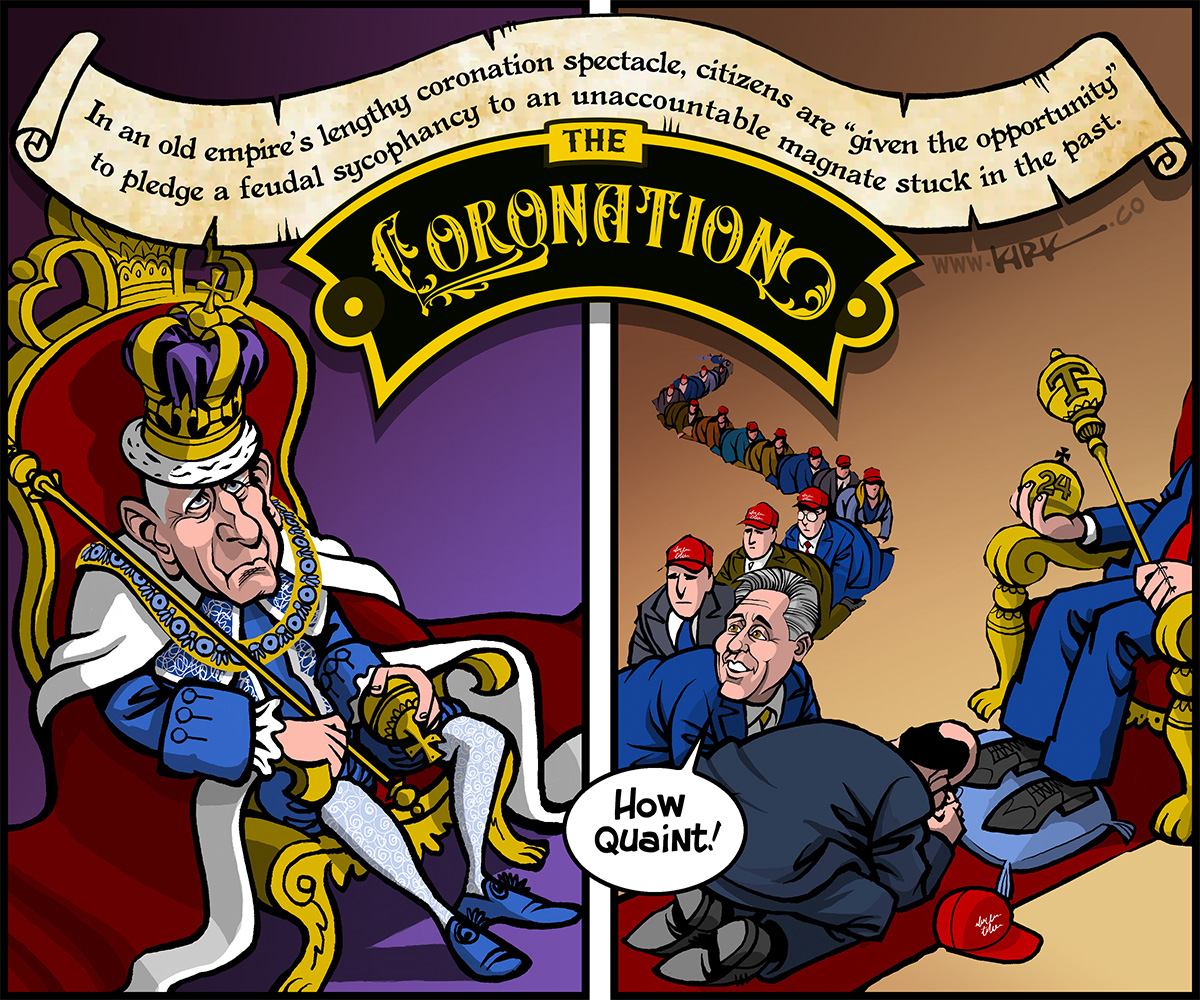 (Wrongo watched the coronation of King Charles III yesterday. Seventy years ago, he also watched the coronation of Queen Elizabeth II  on a 9″ black & white Philco television. Yesterday's was on a 55" Samsung.)
The reality about the GOP: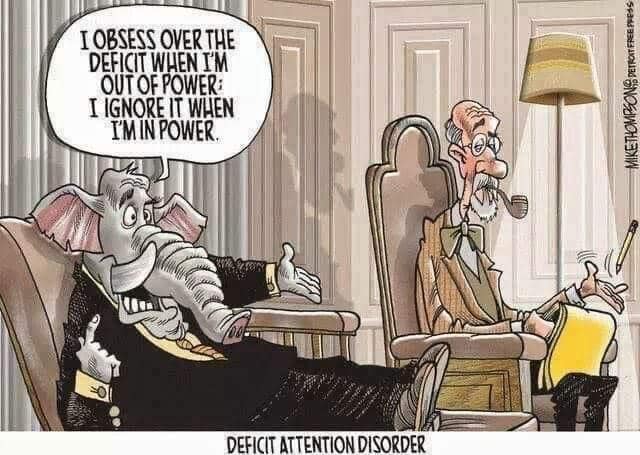 What to expect after the GOP talks with Biden about the Debt Ceiling: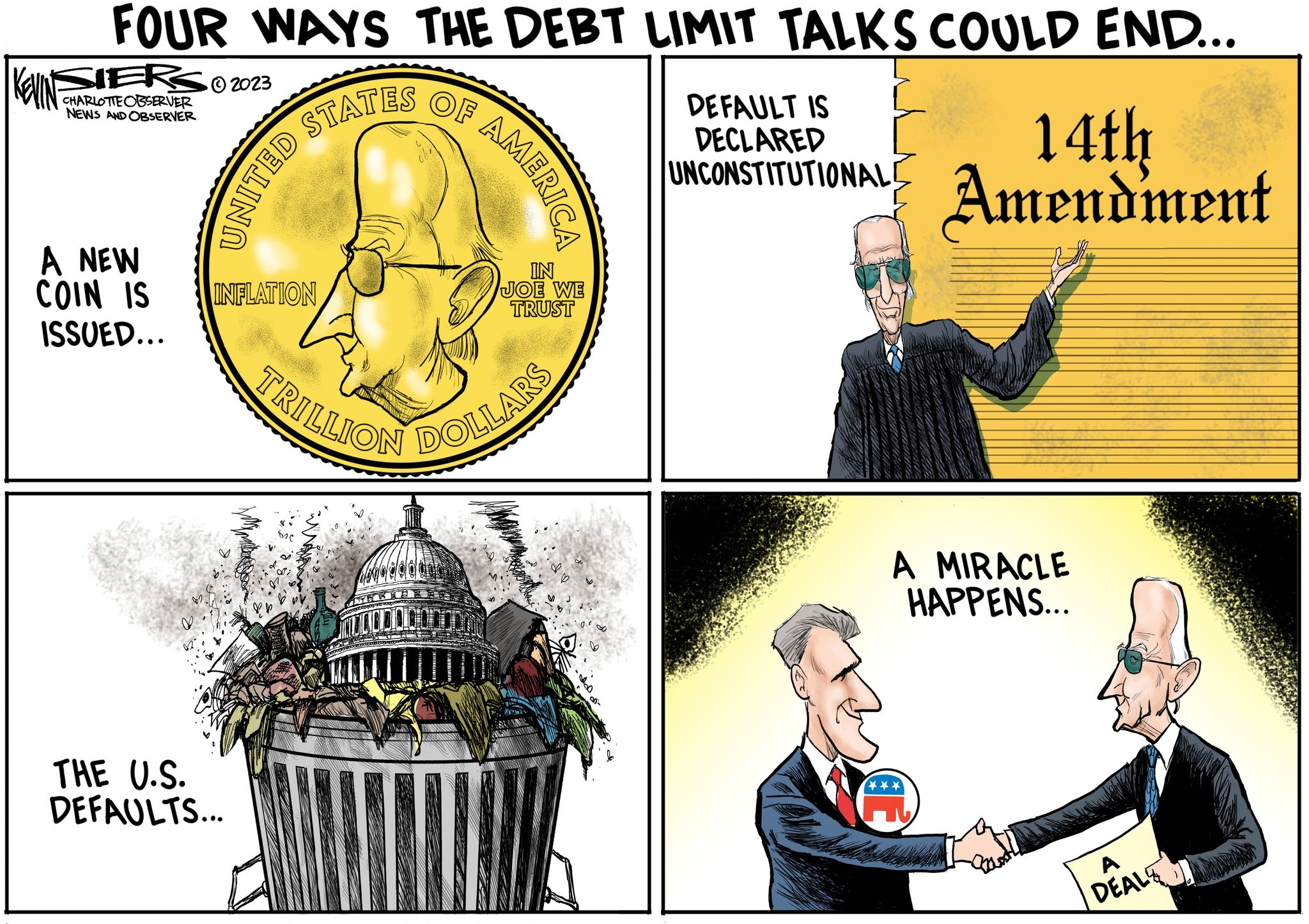 Proud Boys found guilty, but who pulled the strings?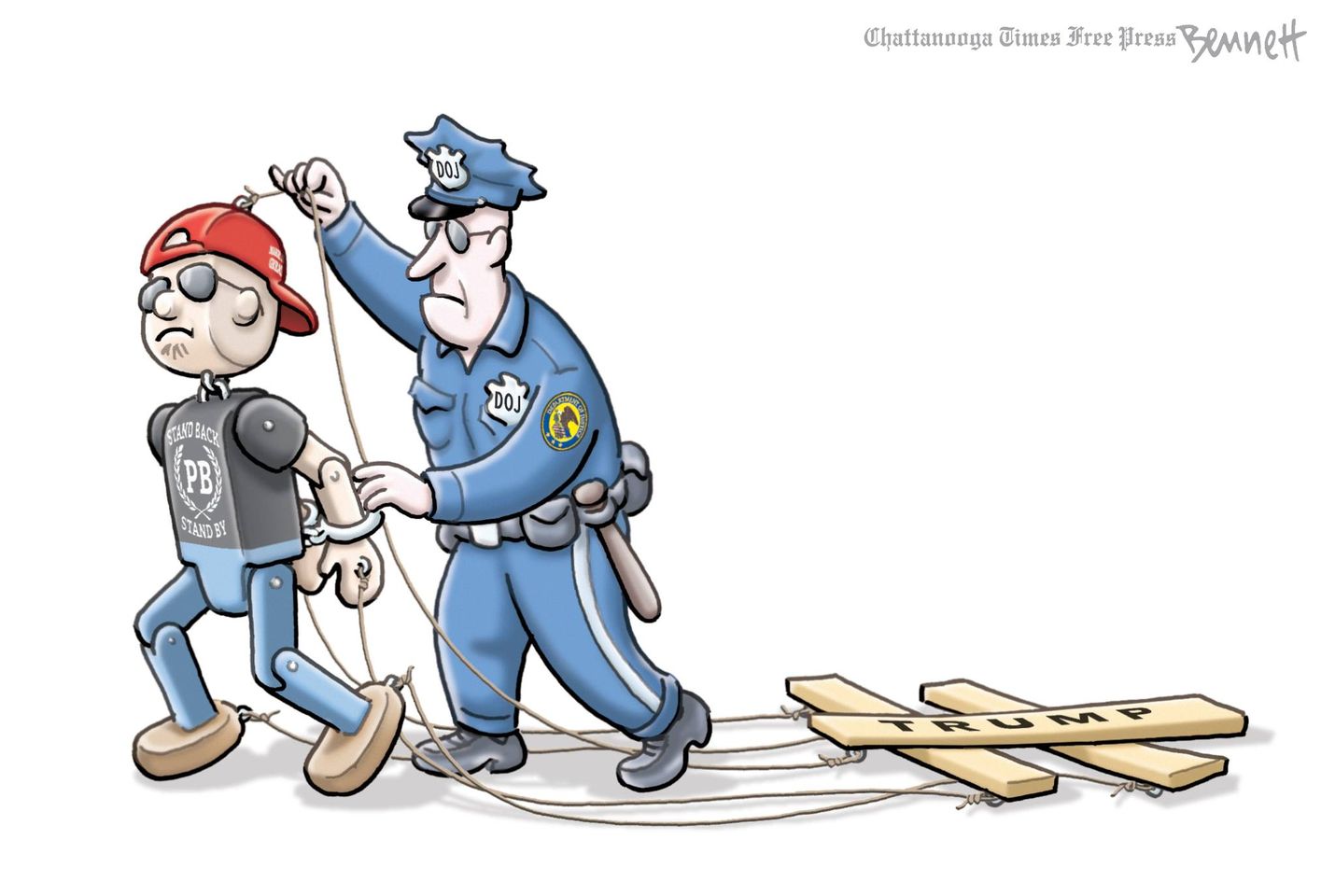 Kremlin complains: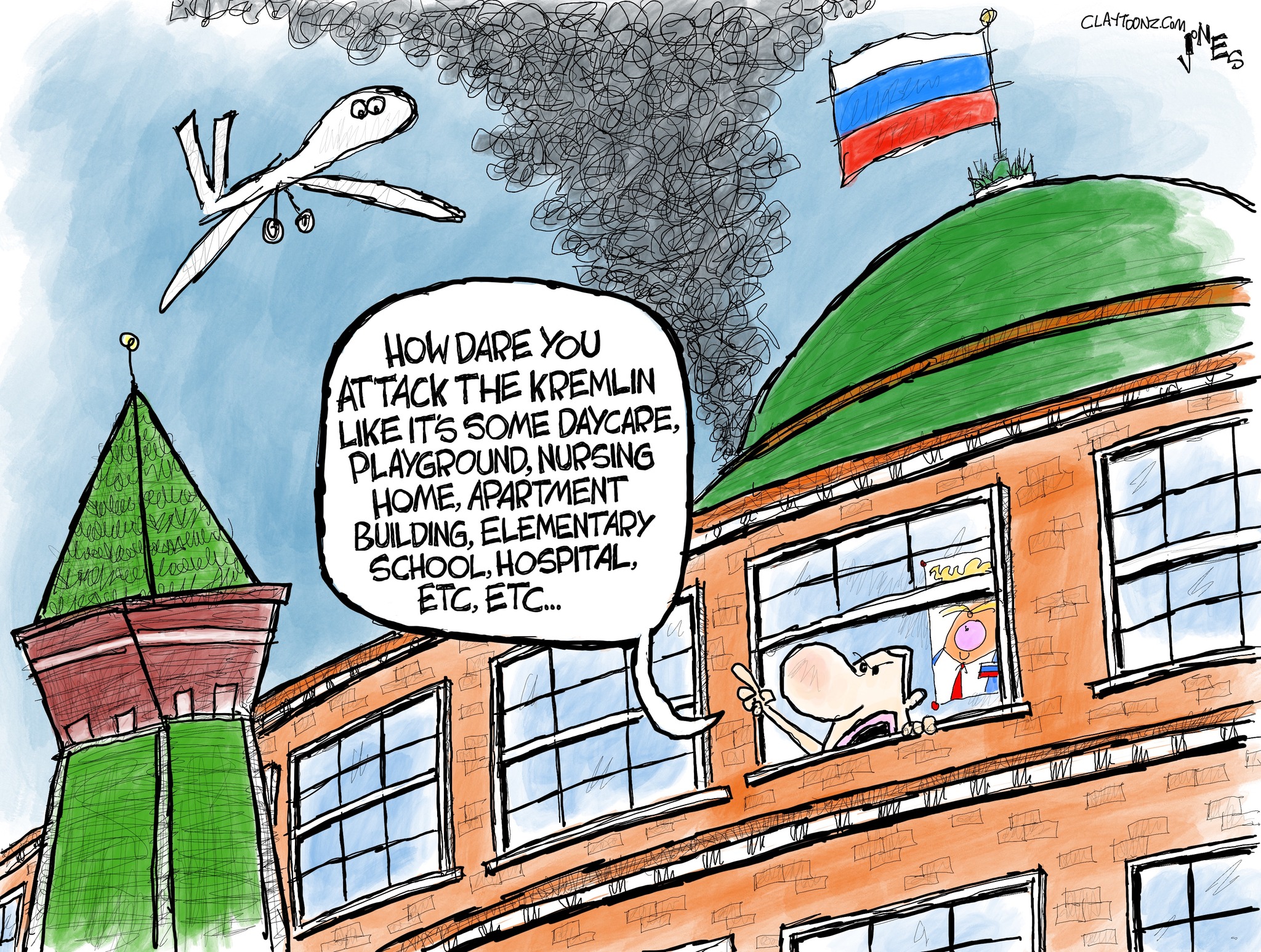 Justice Thomas needs to be taller to take the ride: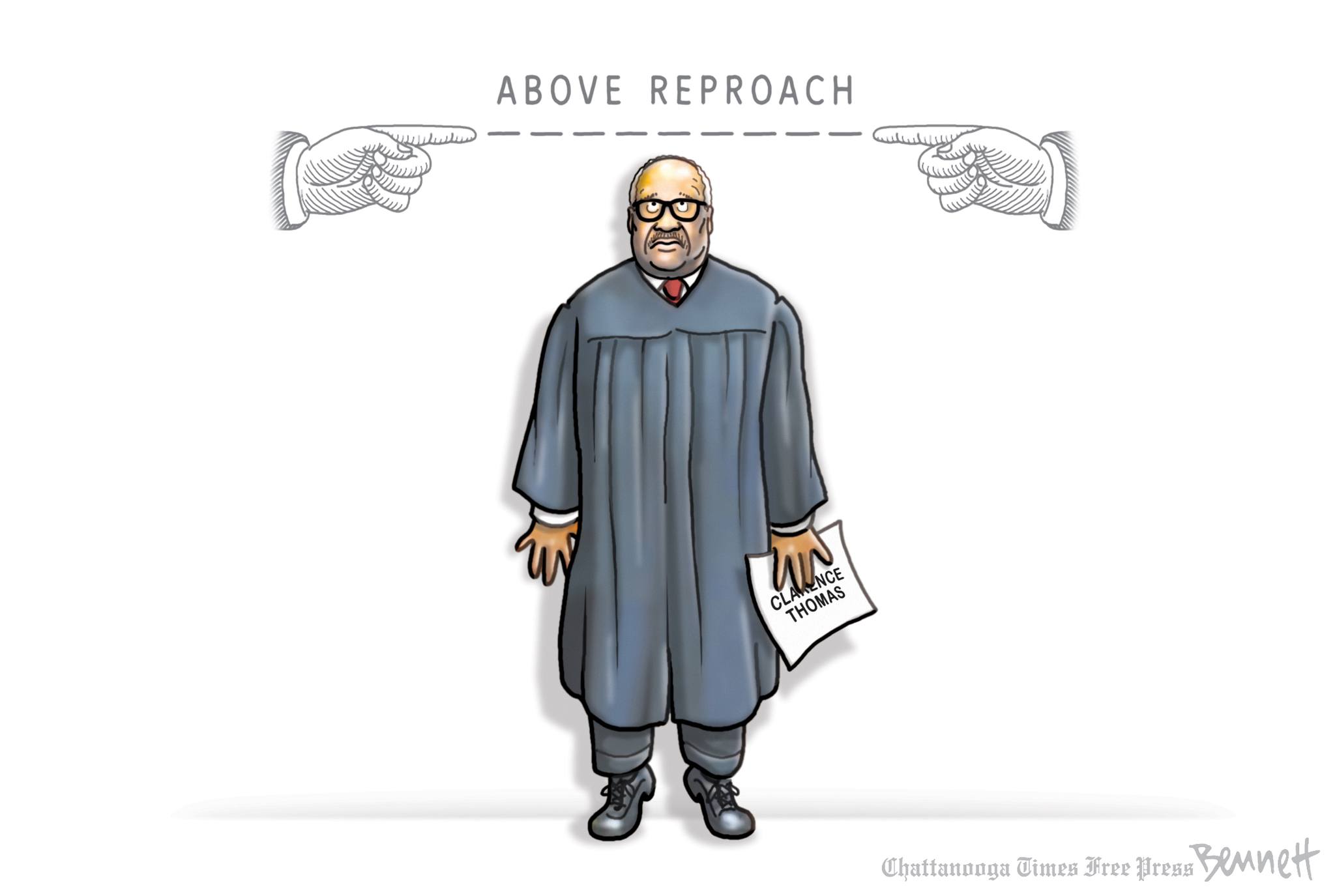 Time to buy more cards: