The Daily Escape: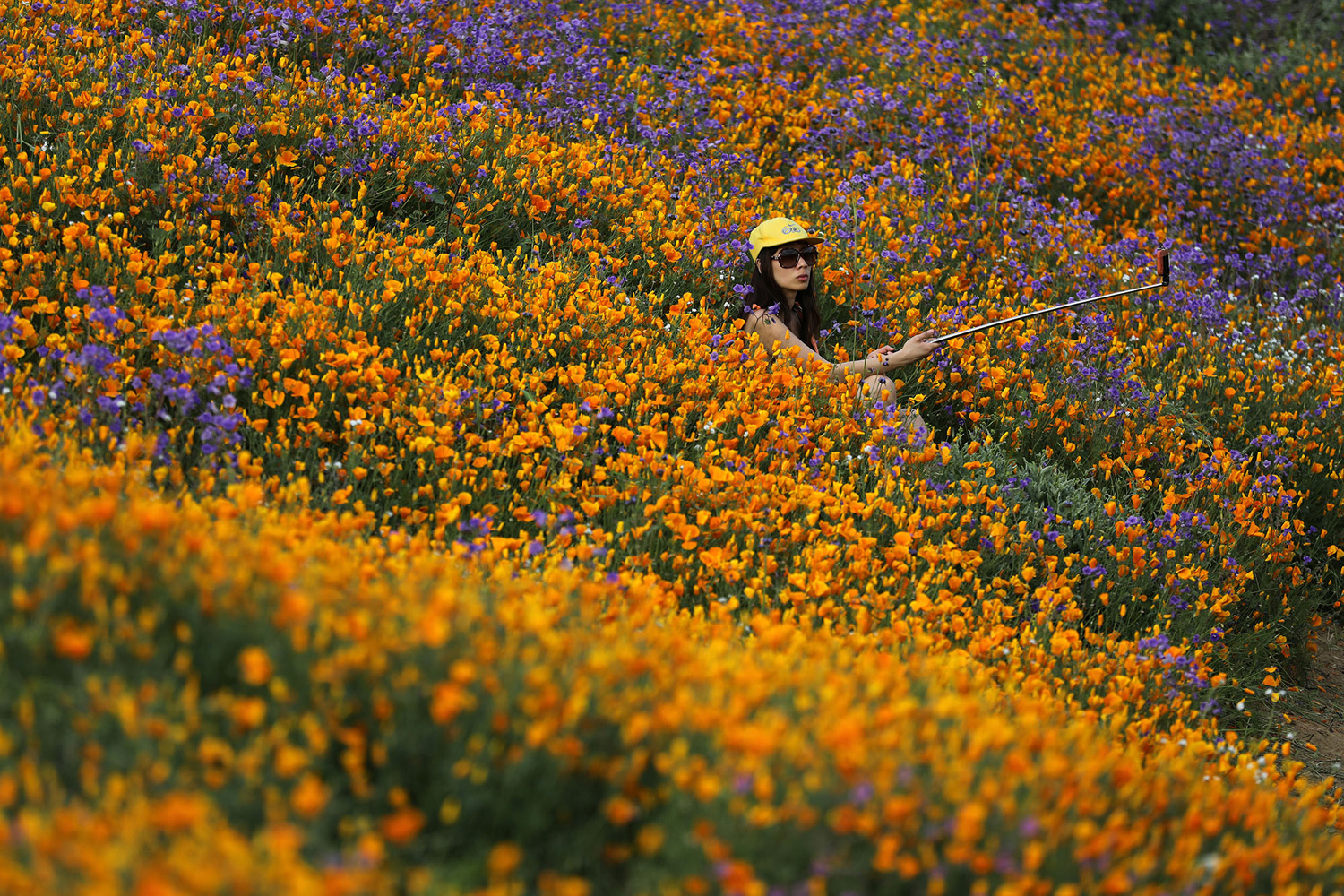 (Wildflowers near Lake Elsinore CA March 2017 − photo by Lucy Nicholson)
The large print giveth, and the small print taketh away, and we had an excellent example this week. From the NYT:
More than 550,000 people have signed up for a federal program that promises to repay their remaining student loans after they work 10 years in a public service job. But now, some of those workers are left to wonder if the government will hold up its end of the bargain — or leave them stuck with thousands of dollars in debt that they thought would be eliminated.
The Department of Education has said in a legal filing that borrowers could not rely on the program's administrator to say accurately whether they qualify for debt forgiveness. The thousands of approval letters that have been sent by the administrator, FedLoan Servicing, are not binding, and can be rescinded at any time.
The debt forgiveness program covers people with federal student loans who work for 10 years at a government or nonprofit, a group that includes public school employees, museum workers, doctors at public hospitals and firefighters. The federal government approved the program in 2007. And along with this bad news, there is no transparency: When the NYT contacted FedLoan, a spokesman referred questions to the Department of Education, who declined to comment on the suit, or on any of the issues it raised, including whether any mechanism exists for borrowers to challenge a denial.
Loopholes. America loves loopholes. We aren't a nation of laws, we're a nation of loopholes.
If all of this wasn't enough wrong for you this week, Devin Nunes and the White House played "I've got a secret" with the House Intelligence Committee and the American people. That brought the usual grandstanding from Republicans, but nothing can top what Rep. Ted Yoho (R-FL) who unintentionally told the truth while defending Nunes on MSNBC:
You gotta keep in mind who he works for…He works for the president. He answers to the president.
Soon, a Yoho spokesperson was walking that back. Yoho, Yoho, and it's back to school he goes. To learn a bit more about who Congress critters work for.
I know, these two stories sound like April fool's day fibs, but sadly, both are true.
You need a break, so Wrongo suggests a hot mug of Tanzania Peaberry coffee. Put your feet up and brush off the week's trail dust. Let's relax with Mozart's Violin Concerto No. 3 in G major. He wrote this in 1775. He was only 19 at the time, but was already the Konzertmeister at the Salzburg court. Here is Hillary Hahn with the best 23 minutes of your Saturday:
Those who read the Wrongologist in email can view the video here.