The Daily Escape: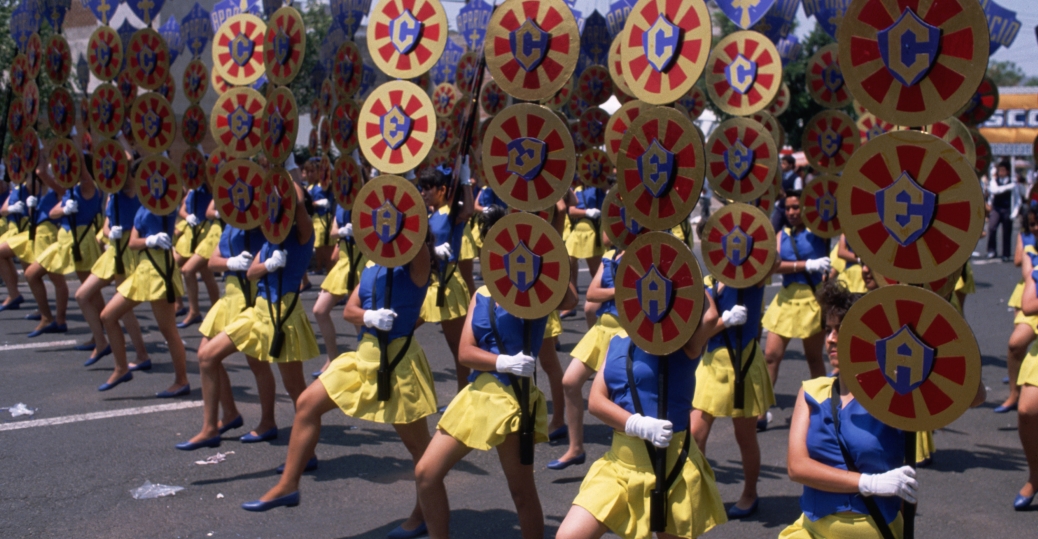 Cinco de Mayo parade in Puebla Mexico, where Mexico defeated France in 1862
Happy Cinco de Mayo! At the Mansion of Wrong, its ahi ceviche with mango, jalapeno, cilantro, ancho chili, lime juice and tequila in toasted won-ton wrappers. And Don Julio Anejo to wash it down. Not bad.
But among yesterday's depressing news regarding the House passage of the Obamacare Repeal and (not) Replace, was the Orange Overlord signing yet another Executive Order (EO) touted by the Trump administration to protect "Religious Liberty":
The EO directs the IRS not to enforce the Johnson Amendment. The Johnson Amendment is a part of the tax code that forbids 501(c)(3) organizations (including churches) from participating "directly or indirectly" in political campaigns.
Churches have historically been free to discuss and promote any issue or idea. So, they can address things like civil rights, reproductive rights, police violence, or the sanctity of law and order. They can also urge people to get out and vote on Election Day.
In other words, they can push and prod about all kinds of civic issues and engagement, in order to get their members to cast their votes.
The red line for the Johnson Amendment is actually endorsing a candidate. Churches can give a sermon about the evils of abortion, and let the attendees connect the dots to a candidate, but it's a violation of the Johnson Amendment for the church to connect the dots directly, and tell the members to vote for a specific candidate or party.
Trump's EO removes that red line. It will let churches give full endorsements so they can tell their congregants that God wants them to vote for Candidate X, and if they fail to do so, He will be angry and the baby Jesus will cry.
Trump's EO leaves the decision whether to enforce the Johnson Amendment in the hands of the IRS. That means the IRS could pick and choose which institutions to penalize, and it might be your church, and not your neighbor's.
In February, Trump promised to "destroy" the Johnson Amendment. But, presidents can't "destroy" laws with EOs; that takes an act of Congress. Republicans may try repealing the Johnson amendment as part of their tax reform package.
Nancy LeTourneau thinks that:
The executive order the president will sign today isn't really so much about "religious freedom," as it is being framed by Trump and the religious right. This is actually designed to further erode one of the remaining restrictions on campaign finance.
LeTourneau points to the "indirect" efforts by Franklin Graham to elect Trump last fall, and offers him as an example: (brackets by the Wrongologist)
To the extent that the IRS ignores this statute, Graham will be able to accept tax-free donations to Samaritan's Purse [Franklin Graham is president] (or another non-profit he might set up) that will go towards endorsing and advocating for the political candidates of their choice. That will likely make Franklin Graham a major player on par with the Super PACs in American politics.
LeTourneau thinks the EO has little to do with "Religious Freedom", but instead opens a path for professional evangelists like Franklin Graham to become king-makers in our politics.
This turns "no taxation without representation" into "representation without taxation", a Republican wet dream that could undermine whatever remains of our campaign finance regulations. Where is the lack of religious freedom here? Churches don't have to apply for tax-exempt status, and they could then say (or do) anything they want.
They just would have to pay taxes like everyone else.
OK, here's some music for Cinco: Here is "Oye Como Va" by Santana. It was written by Tito Puente in 1963, and popularized by Santana in 1970 on his album Abraxas:
Those who read the Wrongologist in email can view the video here.