The Daily Escape: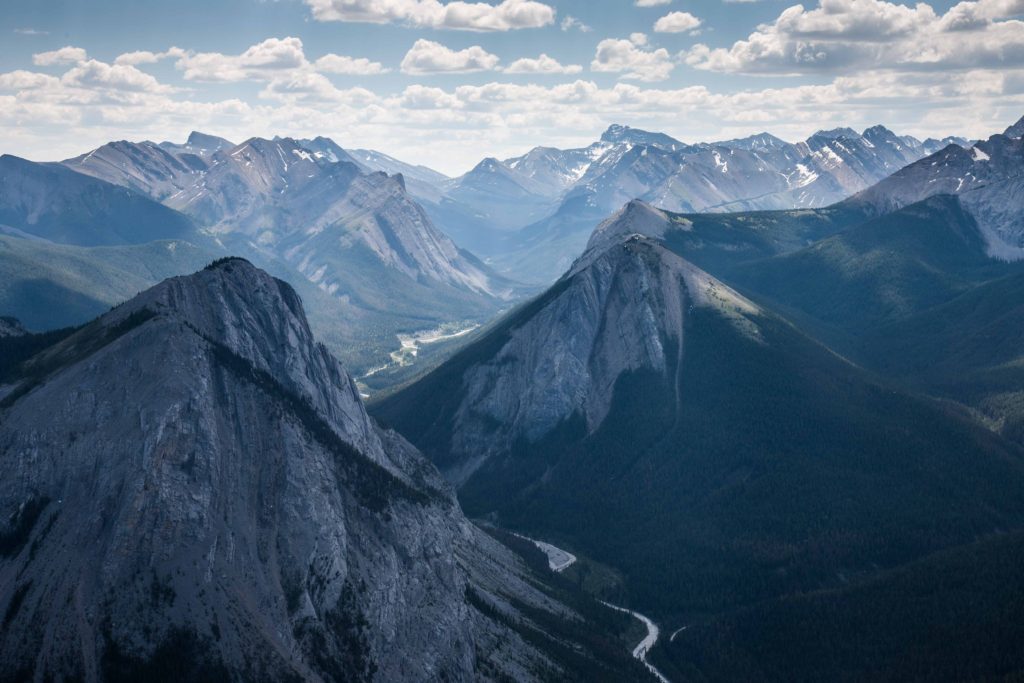 Sulfur Skyline Trail, Jasper NP Alberta, CN – August 2018 photo by MetalTele79
Trump wants to run against socialism in 2020, so he's trying to paint the Democrats as socialists. At the Conservative Political Action Conference, Trump brought up "socialism" four separate times:
"Just this week, more than 100 Democrats in Congress signed up for a socialist takeover of American health care."

"America will never be a socialist country — ever."

"If these socialist progressives had their way, they would put our Constitution through the paper shredder in a heartbeat."

"We believe in the American Dream, not in the socialist nightmare."
Steve Benen notes that Senate Majority Leader Mitch McConnell (R-KY), indicated that the Voting Rights Bill passed by the House as HR-1 was a "radical, half-baked socialist proposal". Benen goes on to say:
"There's nothing "socialist" about automatic voter registration. Or curtailing partisan gerrymandering. Or requiring officials to use "durable, voter-verified" paper ballots in federal elections."
Or making Election Day a national holiday.
Perhaps the GOP is redefining socialism as: Any legislation or policy that would diminish the power of the far right, or diminish the wealth differential enjoyed by their business elites.
An NBC News/Wall Street Journal poll showed that just 18% of Americans had a positive view of socialism, 50% had a negative view, and 26% had a neutral view. Most of the skepticism about socialism comes from older American generations. People who are nearly Trump's age grew up fearing nuclear war. They saw the Soviet Union as an existential threat to the US.
OTOH, Axios reports that 73% of Millennials and Gen Z think the government should provide universal health care. They will make up 37% of the electorate in 2020. And Gallup found that Americans aged 18 to 29 are as positive about socialism (51%) as they are about capitalism (45%).
Vilifying socialism might be a winner for the GOP, unless the Democrats hammer home a series of ideas. First, that Social Security and Medicare aren't socialism or socialized medicine. Second, that we socialize corporate losses all the time. The taxpayers bailed out banks, capitalists and speculators 10 years ago. We also bailed out GM and Chrysler.
We bail out corporations that do not pay for "externalities". Externalities are the indirect costs incurred because of actions taken by someone else. Think about pollution. When a manufacturer can make its decisions based on their bottom line, it makes sense for them to dump waste into our rivers or air, pushing the costs of cleanup onto society as a whole.
Today's GOP is pushing quickly to gut regulations in order to protect the industries of their big donors from paying the cost of these externalities.
Third, reforming capitalism isn't socialism.  Reform is necessary for the economic future of the country. The current neoliberal form of capitalism dominates both our economy and our thinking about economic success. And in the past 40 years, we've changed the rules of the game for corporations. We've moved the fifty yard line much closer to the capitalists' goalpost than it was during FDR's time.
And corporations and capitalists have been running up the score in the economic game ever since.
Neoliberal capitalism has made selfishness an economic and moral good. One result was that improving our economic security, or our social safety net, can no longer be discussed in our society.
The Green New Deal document directs the government to provide all Americans with:
(i) high-quality health care,
(ii) affordable, safe, and adequate housing,
(iii) economic security; and
(iv) access to clean water, clean air, healthy and affordable food, and nature.
These goals are within America's capabilities, but they come with costs, costs that will not be willingly paid for by corporations, or by "public-private partnerships". They will only come about with direct government intervention, primarily by implementing policies that encourage them, and by a new tax policy that finances them.
Nothing in the above requires state ownership of corporations, so we don't have to talk about socialism.
Our market economy should remain, but capitalism needs to be different, because its current track cannot be sustained if we want to contain and correct income inequality, or deal with climate change. Today's capitalism is creating concentrations in most industries, driving out the little firms. Price gouging is an issue, particularly with big Pharma.
Everyone should agree that companies above a certain size must pay for the externalities they create. That they should also pay a larger share of their profits as taxes. And that they should pay a fee for domestic jobs lost to overseas locations.
2020 should be about those who want to reform capitalism, and how to do it. It shouldn't be about Trump's trying to paint Democrats as Soviet-era socialists.