The Daily Escape: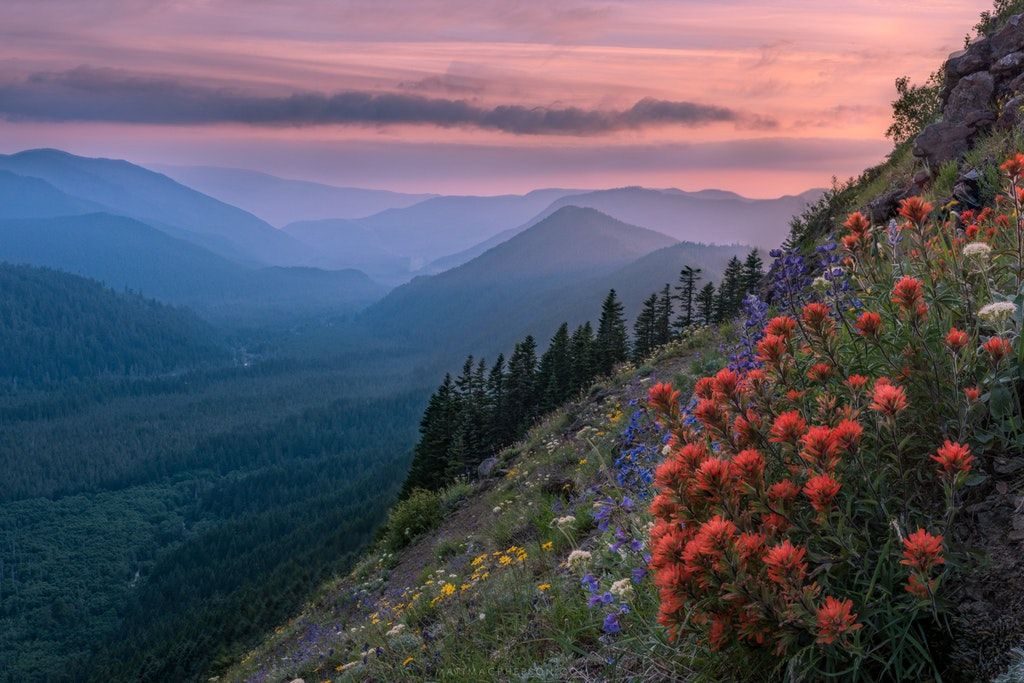 Wildflowers in Carrizo Plain National Monument, near San Luis Obispo, CA – March 2017 photo by George Rose
Mother Jones reports:
You might know Sinclair Broadcasting, the largest owner of local TV stations in the nation, from 2004, when it required its affiliates to air an anti-John Kerry propaganda film as a news segment and then fired one of its employees who spoke against it….Or from earlier this month, when CNN's Brian Stelter discovered that it would be forcing its anchors to record "media bashing" promos that parallel President Donald Trump's…complaints about the "fake news" media—"a promotional campaign," as Stelter puts it, "that sounds like pro-Trump propaganda."
In December, Jared Kushner admitted that the Trump campaign had struck a deal with Sinclair during the 2016 election in order to obtain more favorable coverage. Now, Sinclair is awaiting FCC approval on its proposed purchase of Tribune Media, which owns or operates 42 broadcast television stations in 33 markets. If the purchase is approved, Sinclair will be able to broadcast to at least 70% of American households.
Since the Clinton era, we thought of Fox News as the propaganda arm of the GOP. But in the Trump era, it isn't a cable network, it's your local network news affiliate. Lots of people (Wrongo included) never watch CNN, MSNBC or Fox News, but they watch local news to see the weather, and learn what's going on in their communities.
This is where Sinclair comes in. Increasingly, local affiliates are part of the Sinclair Broadcast Group, a conservative far-right media conglomerate that has been buying up local affiliates of the networks, stations that you've watched for years.
Think Progress reports that Sinclair has always produced "must-run" segments for its stations that are typically conservative commentary running alongside their regular news coverage. Sinclair is now forcing its reporters to air pre-scripted segments about fake news media, in an attempt to undermine non-Sinclair stations in the same markets:
Seattle-based ABC affiliate KOMO-TV says its owner, the conservative-leaning Sinclair Broadcast Group, is forcing its reporters to air pre-scripted segments about fake news media, in an attempt to undermine non-Sinclair stations.
In recent weeks, KOMO has begun throwing in mentions of "fake news." The Seattle Post-Intelligencer reproduces the full script:
Hi, I'm (A) ____________, and I'm (B) _________________…

(B) Our greatest responsibility is to serve our Northwest communities. We are extremely proud of the quality, balanced journalism that KOMO News produces.

(A) But we're concerned about the troubling trend of irresponsible, one sided news stories plaguing our country. The sharing of biased and false news has become all too common on social media.

(B) More alarming, some media outlets publish these same fake stories… stories that just aren't true, without checking facts first.

(A) Unfortunately, some members of the media use their platforms to push their own personal bias and agenda to control 'exactly what people think'…This is extremely dangerous to a democracy.

(B) At KOMO it's our responsibility to pursue and report the truth. We understand Truth is neither politically 'left nor right.' Our commitment to factual reporting is the foundation of our credibility, now more than ever.

(A) But we are human and sometimes our reporting might fall short. If you believe our coverage is unfair please reach out to us by going to KOMOnews.com and clicking on CONTENT CONCERNS. We value your comments. We will respond back to you.

(B) We work very hard to seek the truth and strive to be fair, balanced and factual… We consider it our honor, our privilege to responsibly deliver the news every day.

(A) Thank you for watching and we appreciate your feedback.
Sinclair doesn't say which mainstream news outlets are intentionally running false stories without first fact-checking, they just claim that certain journalists pose a threat to democracy. It should scare you that you could try to watch many different stations, and get only Sinclair's viewpoint.
Welcome to the era of the Trump regime's state-run media. You're living in it, and odds are increasingly good that you and your family are getting their local news from it too.
You can only fight this by being aware it exists. If people start considering a message as propaganda, they will then start asking who it benefits.
That question is the start of getting real news back on our screens.
America's got to wake up, or lose its democracy. To help all of us wake up here is "No News is Good News" by the punk group, New Found Glory, from their 2004 album Catalyst:
Sample Lyrics:
All along, we follow blindly,
Force-fed prime time, printed nightly,
Why would anybody leave the safety of their home?
And I can't take much more of this,
We're all so wrapped up, in it,
Nothing will change, but the channels,
So I turn it off.
Those who read the Wrongologist in email can view the video here.