The Daily Escape: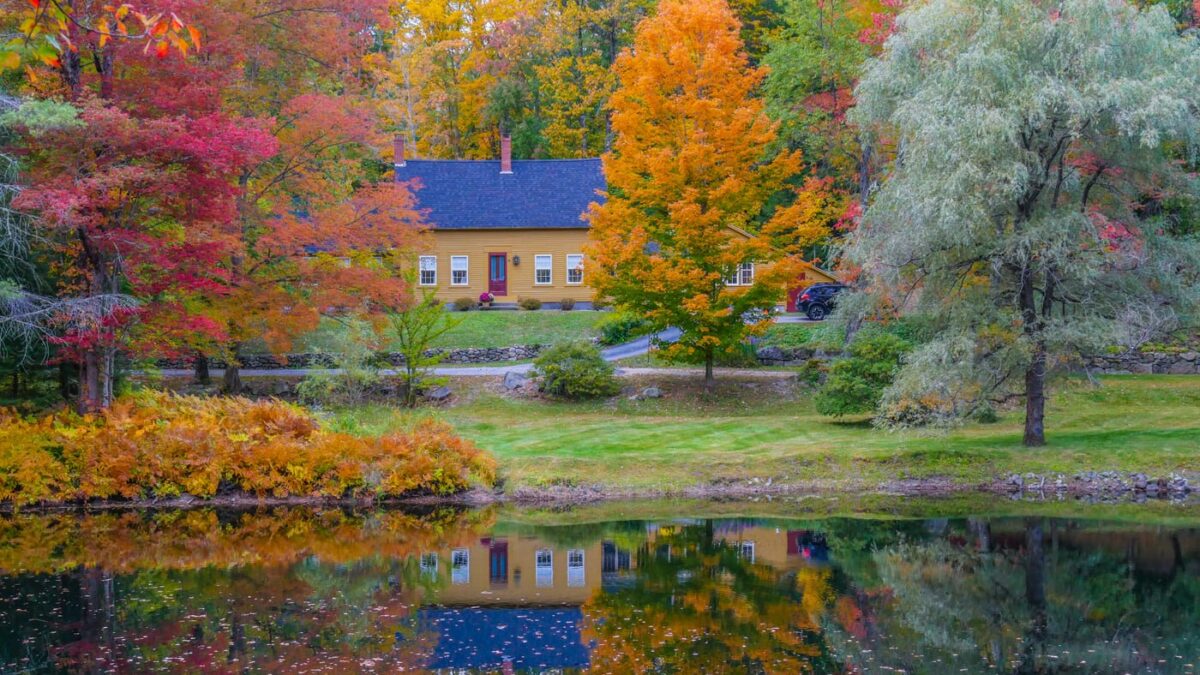 Near Contoocook NH – September 2020 photo by Karen Randall
The October surprise is off to an impressive start! Wrongo suspected that Trump would either force the Durham investigation to announce a few indictments of members of the Obama administration, or the approval of a COVID-19 vaccine in October. But instead, both Trump and the First Lady have tested positive, throwing the presidential election into chaos.
Former Vice President Joe and Jill Biden tested negative for the virus on Friday. VP Mike Pence and his wife Karen also have tested negative, as did the Trump's son, Barron.
What other surprises might we expect? Plenty. There are still 31 days left until the election.
Keep in mind that the vast majority of people with COVID, even the vast majority of those with co-morbidities, do not become critically ill, let alone die from it. But, Trump was transported by helicopter to Walter Reed Military Medical Center on Friday evening. If Trump ends up in an ICU, the 25th amendment could come into play.
If you want to bone up on what the US succession plan looks like should Trump become incapacitated, the Brookings Institution has a detailed piece on what happens:
"First, those in the line of succession would need to be protected. It would be important to keep Vice President Pence, Speaker Pelosi, Senator Grassley (President Pro Tempore), and members of the cabinet isolated from the president. It would be especially important to ensure that the vice president have limited contact with individuals generally to reduce his chances of contracting the virus as well."
Grassley is in the line of succession? Shoot me now. Next:
"If the president is given notice that he is to be administered therapies that will impair his ability to perform the duties of office—for functional reasons, cognitive reasons, or both—under Section 3 of the 25th Amendment to the Constitution, the president can transmit to the House and Senate "his written declaration that he is unable to discharge the powers and duties of his office."
When Section 3 is invoked, the vice president becomes "acting president" until the president notifies the House and Senate that he is able to perform his duties once again. Section 3 has been invoked three times. Once for Reagan 1985, and twice for GW Bush in 2002 and 2007. Each time was for medical procedures that required anesthesia or heavy sedation.
If a president's condition declined so rapidly that he was unable to invoke Section 3, Section 4 can be used instead. Under Section 4, the vice president and a majority of the cabinet can send notice to the House and Senate that the President is unable to discharge the powers and duties of his office. In this case, the vice president also serves as acting president.
Once a president recovers, he can transmit a letter to that effect to the House and Senate, and re-take presidential power, unless the vice president and a majority of the cabinet tell Congress that the president remains incapacitated—at which point Congress must vote on a finding of incapacity.
As of now, Trump isn't incapacitated, so he'll continue in office, even at the hospital. Unlike the rest of us, he has the best tax payer-provided health care available, and it only cost him $750: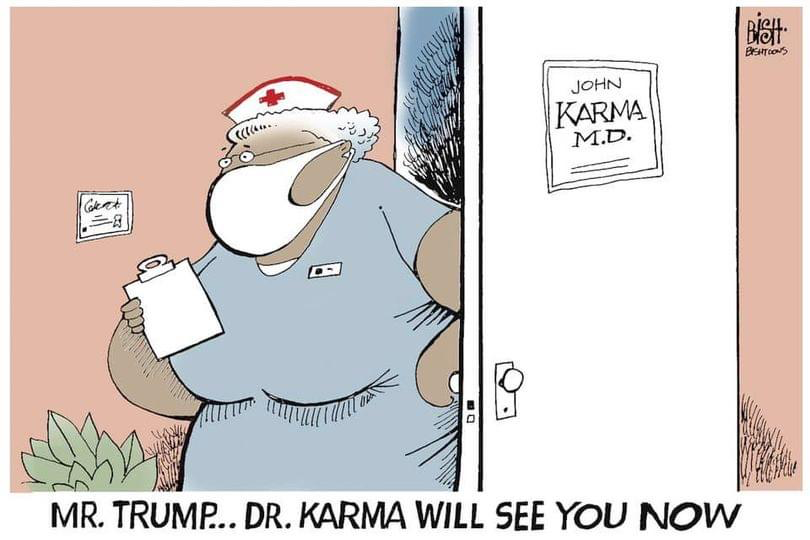 It's unlikely anyone will truly relax this weekend, but let's begin our usual Saturday Soother, designed to help you kick back, unwind, and think about anything other than politics. Here in Connecticut, we are starting to have the fall colors New England promises, but they are a little flat compared with other years.
The weekly coffee remains on hiatus, so it's time for some soothing music. Today, let's take a seat near a window, put on the Bluetooth headphones and listen to "Meditation" from Jules Massenet's opera, "Thaïs". It is based on the novel Thaïs by Anatole France. It was first performed in Paris in March, 1894.
Today, the Meditation is performed by violinist Janine Jansen in 2006, with the Berlin Philharmonic, conducted by Neeme Järvi. The concert was held at Berlin's Waldbühne, an outdoor venue with 25,000 in attendance. Would that many Americans show up for an outdoor symphonic concert? Watch this, you won't be dissapointed: