The Daily Escape: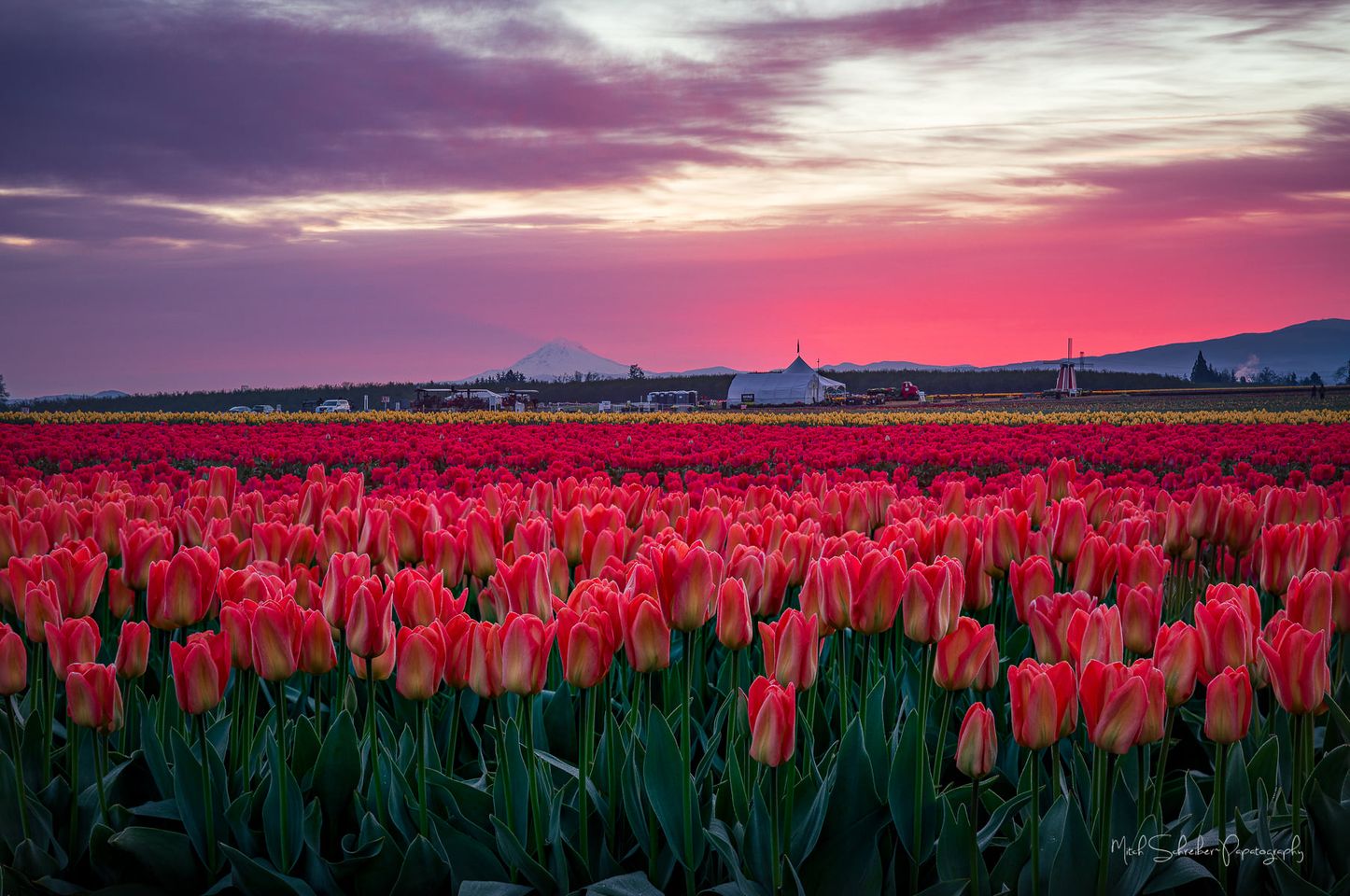 Woodenshoe Tulip Festival, near Salem, OR, with Mt. Hood in background – April 2022 photo by Mitch Schreiber Photography
Eric Boehlert, a senior fellow at Media Matters for America, who wrote commentary and media criticism in his "PRESS RUN" newsletter, was killed on Monday while riding his bike in Morristown, NJ.
Boehlert skewered today's journalism and its practitioners. He hated journalistic laziness and took great pains to call out the mainstream media's daily obsession with Both Siderism. We have often quoted him at the Wrongologist. He did a great job of researching his material and his arguments were ferocious.
Whenever Wrongo saw something with Boehlert's byline, it was sure to be interesting, important, and reliable. He usually posted on Mondays, Wednesdays, and Fridays. Wrongo was surprised when he didn't post this past Wednesday. But as someone who doesn't always post on a reliable schedule, I thought that something just came up.
This is a particularly terrible time to lose such an important voice, but it's always a terrible time to lose a good person. James Fallows paid tribute to Boehlert in his "Breaking the News" newsletter, Framing: In Honor of Eric Boehlert:
"We have lost a crucially incisive voice, and a kind and generous person….Here is an attempt to continue in his spirit."
Fallows continued about the unspoken assumptions that the media bring to its political coverage:
"This means, for example: the press's assumption that the most interesting aspect of any development is the politics of it—"What does this mean for the midterms?" "Are the Democrats in disarray?" "Who can out-Trump Trump?"
Or that you should get to the truth of an issue by quoting both a Republican and then a Democrat, or better yet having them argue on screen.
Wrongo didn't know Boehlert but read his newsletters each week. That somehow, makes the news of his death more painful. It's interesting how when someone that you have never met dies, it can still feel like a huge loss. In some ways, the loss is very much like losing someone you knew in real life.
And yet, Dick Cheney and Mitch McConnell still walk the earth. Why not Cruz? Hawley? Clarence Thomas? Or any of the other assholes who pollute and poison our politics?
America has far too few voices speaking truth about the corrosive behavior of the US political media. Now, it's lost one of our most important critics of that industry. Hopefully, others who do this important work will redouble their efforts in homage to Eric's efforts. Wrongo will try harder.
As Boehlert would say in his sign-offs, "Stay healthy. Be kind." He was a good man that fought the good fight.
Boehlert concluded each of his columns with music. Let's try to honor him by watching and listening to the Celtic Woman perform "The Parting Glass" live in 2018 in Ireland's Johnstown Castle. The parting glass was the final hospitality offered to a departing guest in Scotland and Ireland. It has become a tune used to celebrate the lives of the dearly departed:
Lyrics:
Oh all the money that e'er I spent
I spent it in good company
And all the harm that e'er I've done
Alas, it was to none but me
And all I've done for want of wit
To memory now I can't recall
So fill to me the parting glass
Good night and joy be with you all
Oh all the comrades that e'er I've had
Are sorry for my going away
And all the sweethearts that e'er I've had
Would wish me one more day to stay

But since it falls unto my lot
That I should rise, and you should not,
I'll gently rise and I'll softly call
Good night and joy be with you all
Good night and joy be with you all