The Daily Escape: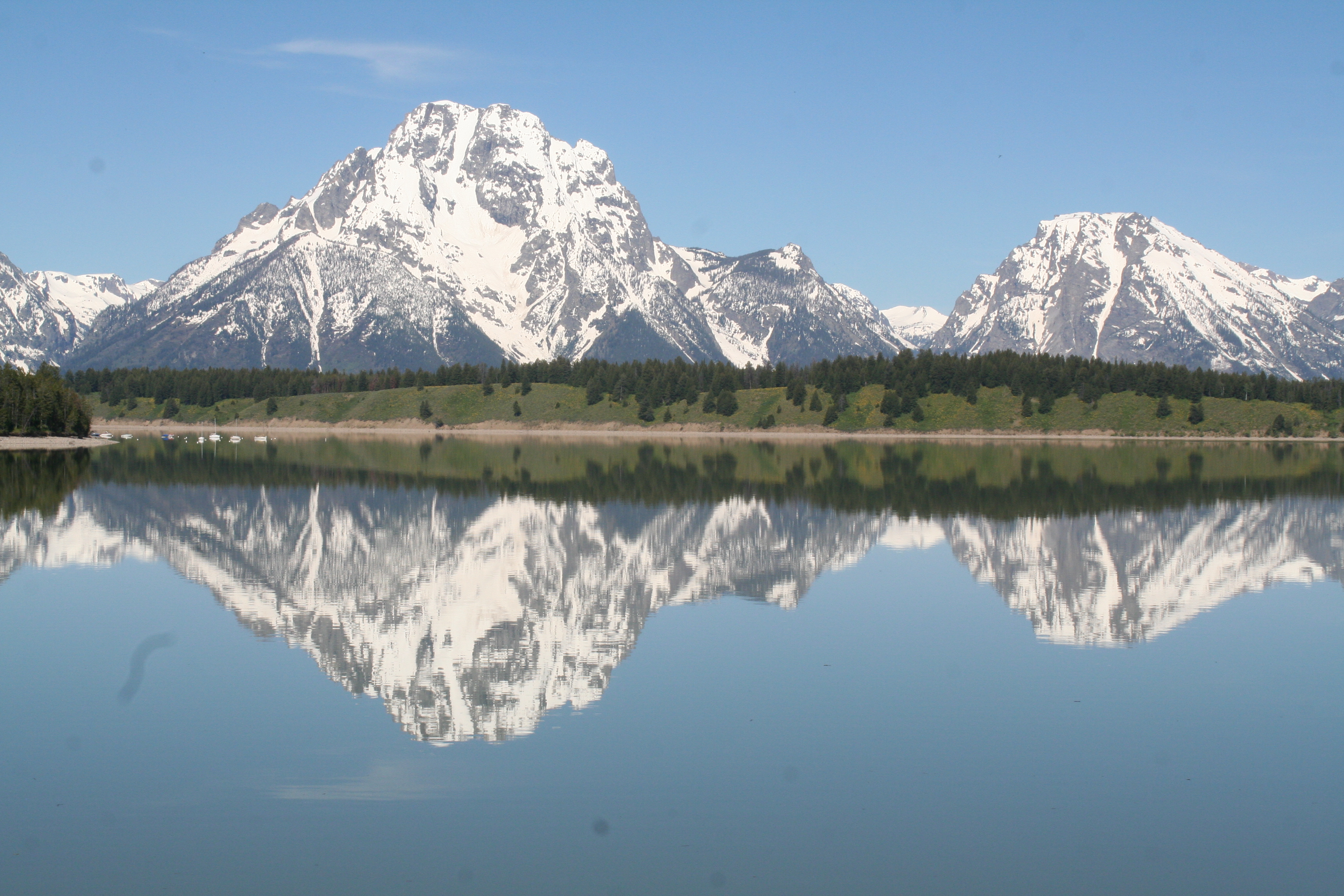 Grand Tetons – 2011 photo by Wrongo
Notre Dame's (ND) students and employees no longer have birth control covered by their health plan. This from Michael Hiltzik of the LA Times:
Notre Dame thus becomes the first and most important employer publicly to take advantage of the Trump administration's Oct. 6 rollback of contraceptive coverage under the Affordable Care Act. The act requires insurance plans to provide contraceptive services without charging a deduction or co-pay. Trump expanded an exemption aimed at religious institutions…to almost any employers claiming religious or "moral" objections to birth control.
ND notified students and employees of the change on Friday, according to The South Bend Tribune, that birth control coverage for students will end August 14, 2018. Faculty and staff, however, will lose their coverage on December 31. The school will still cover birth control if it's used as treatment for a medical condition and not as pregnancy prevention.
Notre Dame has 5,825 employees and 12,393 students. Almost all (90%) of employees are covered by the university insurance plan and are likely to be affected by the policy change (although not all use birth control). Among students, 3,020 — 705 undergraduates and 2,315 graduate and professional students — are covered by the university plan.
ND had been fighting to drop birth control coverage since the ACA was enacted. The rules issued by the Trump administration allowed any employer to request an exemption from the birth control coverage requirement for moral or religious reasons, and ND took that opportunity.
ND used to be a liberal Catholic university. In the 1970s and 1980s, when Rev. Theodore Hesburgh was ND's president, he helped make ND a university that was among the top Catholic academic institutions. Father Ted served on the board of the top-three bank that Wrongo worked at during that period, and Wrongo got to meet him a few times. Father Ted seemed to be a terrific guy. He was identified with progressive thought, and ND, along with Wrongo's alma mater Georgetown, moved to establish that American Catholic universities should operate with:
True autonomy and academic freedom in the face of authority of whatever kind, lay or clerical, external to the academic community itself.
Hiltzik reminds us that the quote comes from the 1967 Land O'Lakes statement, which was signed by ND, Georgetown and Boston College. Its purpose was to balance the university's responsibility to modern society with devotion to religious ideals:
The Catholic university of the future will be a true modern university but specifically Catholic in profound and creative ways…
Hesburgh was a prominent supporter during the civil rights era and was known for his work opposing nuclear proliferation and fighting poverty. The current president of ND, Rev. John I. Jenkins, said after the rule change that Trump struck a blow for religious freedom:
Critical issues of religious freedom were at stake…For that reason, we welcome this reversal.
Making the point that life begins at erection.
But Theocracy isn't an asset in an academic marketplace where kids have a bewildering number of choices for college. The Church's theology around marriage, sex and birth control is incoherent to sexually active people who must disavow much of its teachings in order to live in the real world.
But the larger question is, what is Trump and his Republican fellow-travelers' issue with birth control? Most Christian churches have no problem with it. As George Carlin said: "not every ejaculation deserves a name".
Let's close with Monty Python doing "Every Sperm is Sacred" from "The Meaning of Life"
Key lyric:
Let the heathen spill theirs
On the dusty ground.
God shall make them pay for
Each sperm that can't be found.
Those who read the Wrongologist in email can view the video here.