Happy almost New Year! It only recently dawned on Wrongo that we're not just coming to the end of another year, but also the end of the decade. There have already been many "end of the decade" summaries, but Wrongo is more interested in the future.
The only comment about the past that matters now is that we went from being optimistic after Obama's election to being pessimistic after Trump was elected. To get elected, our first black president had to be a nearly perfect human being.
Trump only had to meet the low bar of representing the worst of us to gain power. And now, we're even more divided than we were in 2016.
2020 will start with an impeachment trial, and a partisan acquittal. 2020 will end with a presidential election. Realistically, should we be expecting change? The answer is possibly: The Republican Senate majority suddenly looks to be in jeopardy. Republican strategists and campaign staffers said that with the polarization of the Trump era, key House and Senate races will depend even more than usual on the presidential race.
Democrats are raising more money and are polling better than Republican incumbents in several battleground states. Dems are outraising the Repubs in Arizona, Iowa and Maine, and they only need three net new seats to be the majority in the Senate.
Trump's Impeachment trial works as a political strategy to get Republican senators on the record about Trump. Putting those GOP swing state senators on the hot seat may be very important in November 2020.
If you look at polls from the swing states, it's possible that Trump can win again in 2020. OTOH, it is difficult to believe that, after four years of living with him, America will see Donald Trump as their best option for the next four years.
On to cartoons. The Christmas week always brings a shortage of good things to present, but this kinda sums up the season: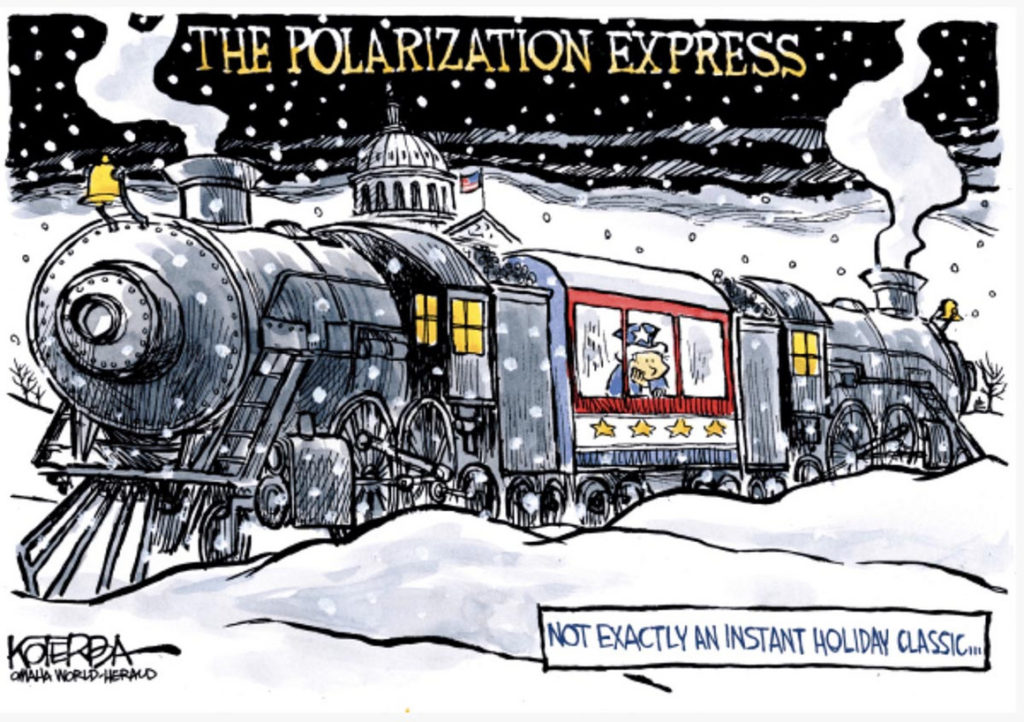 GOP's 2020 strategy: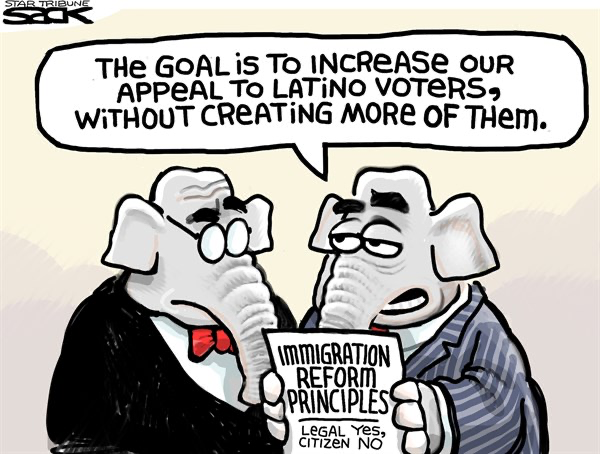 Dems 2020 resolutions: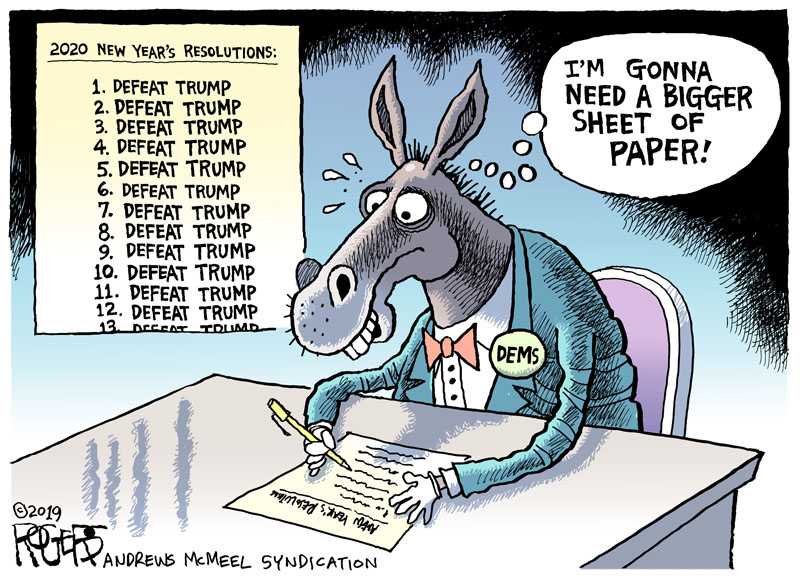 2020's New Year's babies get dose of reality: