Are you sick of all the winning yet?
You have probably heard that Fidel Castro died yesterday. Wrongo was in college in October 1962, at the time of the Cuban missile crisis. We were glued to TV waiting for a nuclear attack that never came.
That Castro survived JFK by 53 years is remarkable, particularly since at least two American Presidents tried to kill him. At the time, Kennedy offered two things in exchange for Soviet removal of the Cuban missiles: (1) the US would pledge never to invade Cuba and (2) the US would secretly withdraw missiles from Turkey. The removal of the nukes from Turkey was delayed several months, so that the US would not appear weak in the face of the Cuban missile threat. The Soviet Union accepted this offer the next day.
After the fall of the Soviet Union, their archives of the Missile crisis showed that Castro wanted the USSR to fire the missiles at the US. Khrushchev came to regard Castro as a lunatic, bent on war. We came very close to invading Cuba, and the Soviets never fully trusted Castro again.
In most ways, Castro's death is anticlimactic. He retired, and appointed his brother Raul to head the government years ago, and recently, the Obama administration has been effective in improving relations with Cuba. Had Fidel died during a period of greater tension, it might have signaled the possibility of a positive change in relations between our two countries. Sadly, it is probable that the next great change in Cuban/American relations will move us backward under a Trump Administration.
Onward to cartoons. Thanksgiving and Trump's staffing plans dominated the week.
Many avoided politics at the family repast: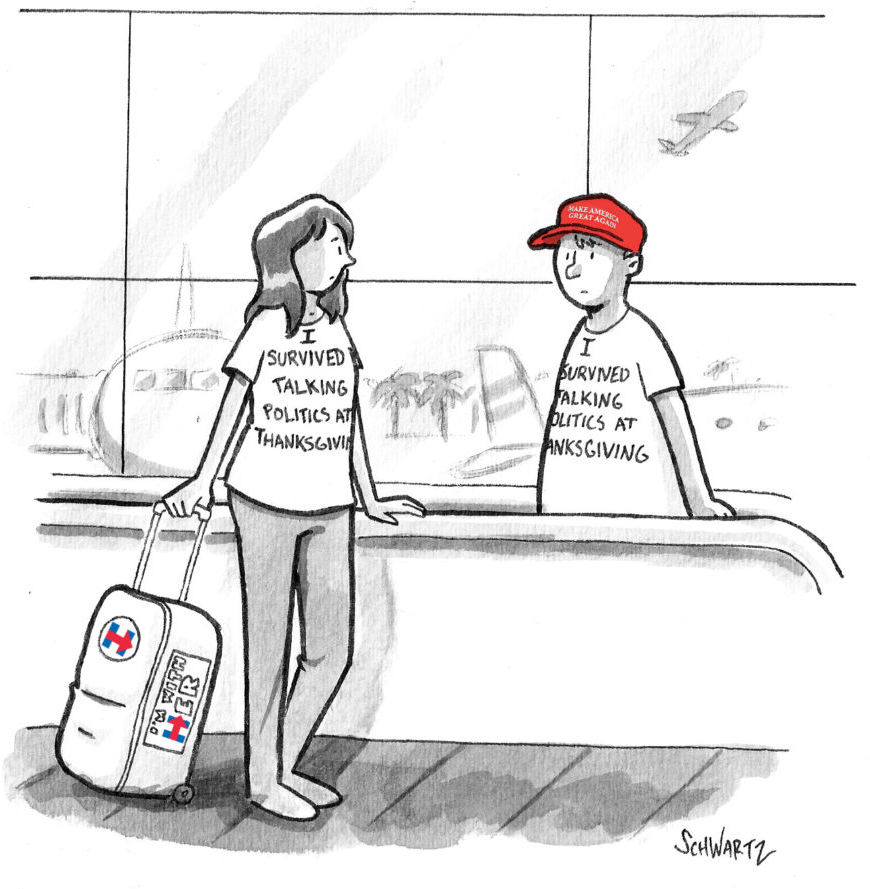 Democrats weigh their strategy with Trump: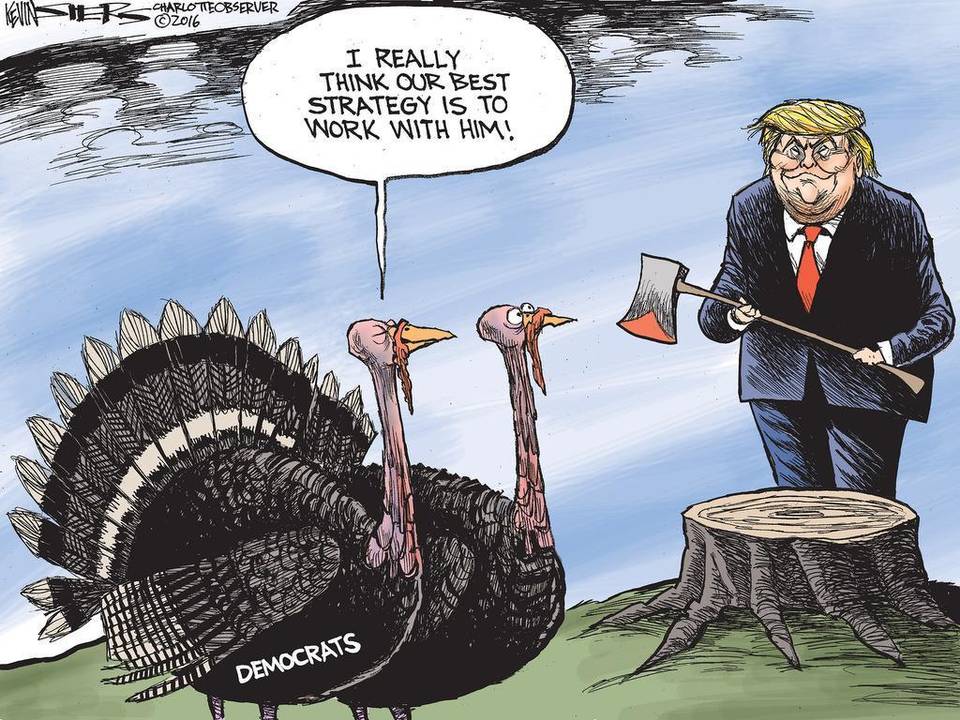 Trump meets with the New York Times, tells them how to cover the news: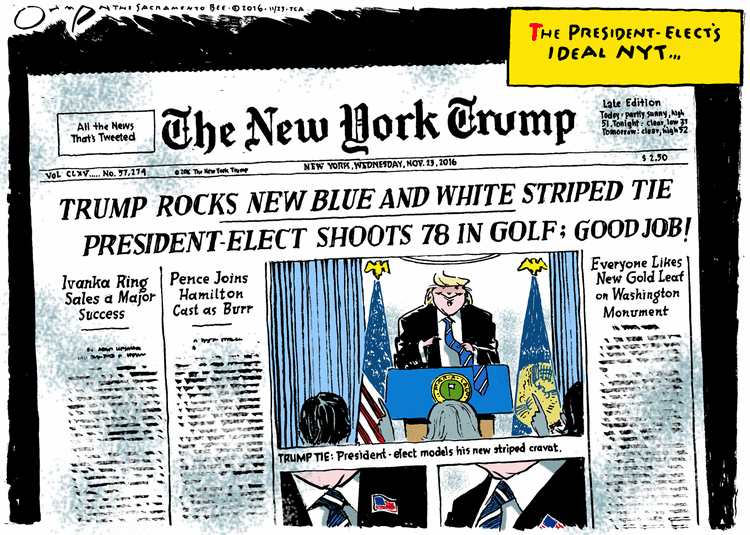 Our Orange Decider has yet to decide a few things: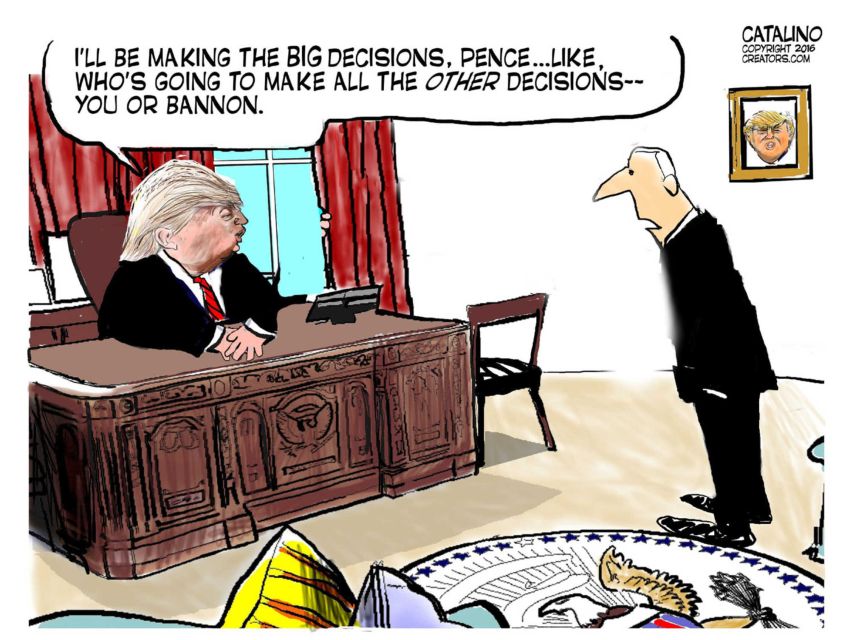 Paul Ryan is locked and loaded for 2017: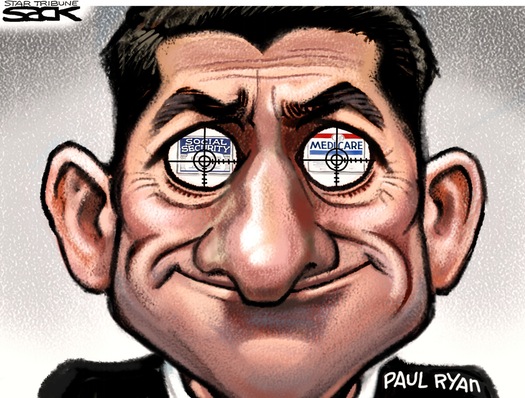 Many who voted for Trump have little or no retirement savings, or regular savings for that matter. Ironically, a majority of them will be reliant on Social Security, Medicare and Medicaid in later life. Sadly, they can't seem to connect the dots between Ryan's Ayn Randian dreams of privatization, and how it will affect their lives. It may be too late for many of them.
Deficits are part of the Art of the Deal: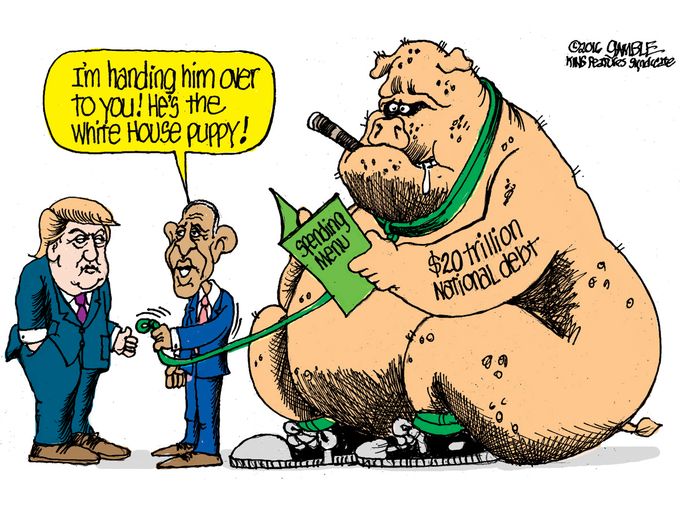 Those "responsible Republican deficit hawks" wanted to restore earmarks the week after the election, but Ryan is making them wait until the new Congress is seated. That way, they won't destroy the PRETENSE of budget deficits mattering.
The GOP really can't wait to take off the debt girdle: