The Daily Escape: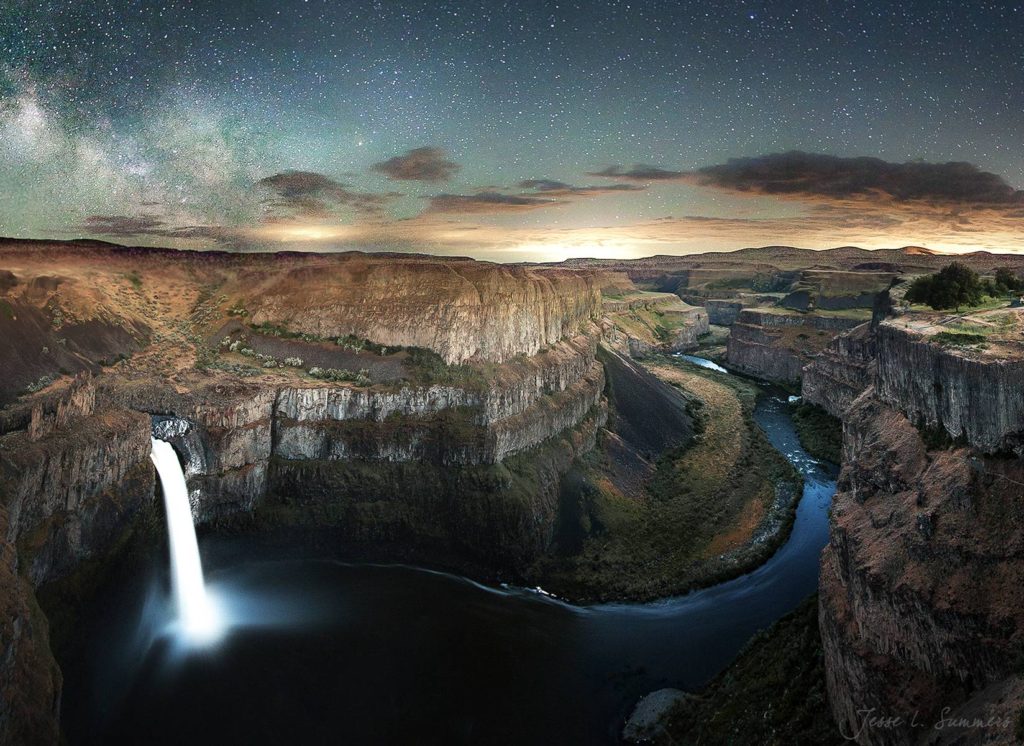 Red- Palouse Falls State Park, photo by EarthPorn
Wrongo isn't sure how many of you know who Greg Schiano is. He's currently the defensive coordinator for the Ohio State football team. He was head coach at Rutgers, and a head coach in the NFL at Tampa Bay. Early in his career, Schiano was an assistant coach at Penn State.
We are talking about Schiano because he applied for the head coach position at the University of Tennessee. The two parties decided they liked each other, and reached a written memorandum of understanding, followed by a contract which apparently, Schiano signed.
Then, a few hours later, Tennessee reneged on hiring Schiano.
Shortly after the intended hiring became public, anyone with a stake in Tennessee football was slinging poo at Schiano. Why? A group raised the issue that Schiano's time at Penn State overlapped with a Penn State coach, the convicted pedophile Jerry Sandusky. The sum of the Schiano character assassination was this: Greg Schiano worked at Penn State. Someone told someone else that Schiano may, or did know what was going on with Sandusky.
It's true that Schiano coached at Penn State. He has not been named in any lawsuit. No charges have been filed against him. No witnesses have come forward with any evidence direct or circumstantial, that he knew anything about Sandusky's acts. The "evidence" of Schiano's wrongdoing is a third-hand, ten-year old hearsay (one sentence) in a deposition. That's what triggered the outrage by Tennessee fans.
There were protests on campus. There were statements criticizing Schiano's hiring from a boatload of Tennessee politicians, including four of the five candidates for governor. It appears that the University and its Athletic Director, John Currie, capitulated to public demand by implying his new hire enabled child rape.
If that wasn't enough, the White House press secretary weighed in:
Guess who's the new head football coach at the University of Tennessee. Yup. The guy who covered for Jerry Sandusky. #GregSchiano
The Trump administration takes a position on a football coaching job based on unsubstantiated hearsay, while it openly supports Roy Moore for the US Senate despite reams of potentially credible allegations. Roy Moore says he didn't do it, and that's plenty for Trump. But Schiano is guilty as charged based on uninvestigated third hand hallway comments.
Let's remember that Greg Schiano is not guilty of anything. Rumors are not facts unless proven. If somebody has something that proves that Schiano knew about Sandusky, let's see it, and then let's run him out of town.
Wrongo doesn't believe that the people of Tennessee are outraged about what Schiano might have witnessed a quarter-century ago as a young assistant coach. They were furious because they didn't think he was "worthy" of a Tennessee football job that used to be prestigious a decade ago. With Schiano's middling 68-67 record as a head coach at Rutgers, and his failed two-year tenure as head coach of the Tampa Bay Buccaneers, they wanted someone better. And they found a way to torpedo Schiano's deal.
If Schiano had been a hot-shot coach headed into the upcoming college football playoffs, would the Tennessee fans be up in arms? Highly doubtful.
The real story here is the power of the internet. Baseless charges make their way around the world, the White House has a hot take, fans protest, and outraged state pols demand answers. And then the guy falls like a sack of rocks.
What school is going to hire Schiano after seeing the reaction in Knoxville?
Whoever Tennessee hires next won't be significantly more or less talented at coaching than Schiano. It's important that the country sees how loud and ugly it can be when the fan base runs with a false narrative.
This is a teachable moment for our politics as well as for our universities. We need to do a much better job teaching critical thinking, or the mob will always find an audience for guilt by association.
Let's hope this is something the next school, the next coach, and the next fan base (or voter base) remembers.