(There will not be a Monday Wake Up Call column tomorrow, you are on your own! There will be a Tuesday Wake Up, however.)
A few last thoughts on the controversy about kneeling during the National Anthem. This is by David French at the National Review, not some liberal snowflake:
If we lose respect for the First Amendment, then politics becomes purely about power. If we no longer fight to secure the same rights for others that we demand for ourselves, we become more tribal, and America becomes less exceptional.
A comparison for your consideration: A year ago, Colin Kaepernick knelt for the Anthem, and then pledged to donate $1 million to American citizens in oppressed communities. He has donated $800k so far. In the past eight months, now deposed HHS Secretary Tom Price has sat on chartered jets, stealing $1 million from American citizens.
And who do most Americans think is a real patriot?
On to cartoons. Trump's helping hand for Puerto Rico is insufficient:
Trump's tax plan looks like it will cost $2.4 TRILLION, but he alone can fix it: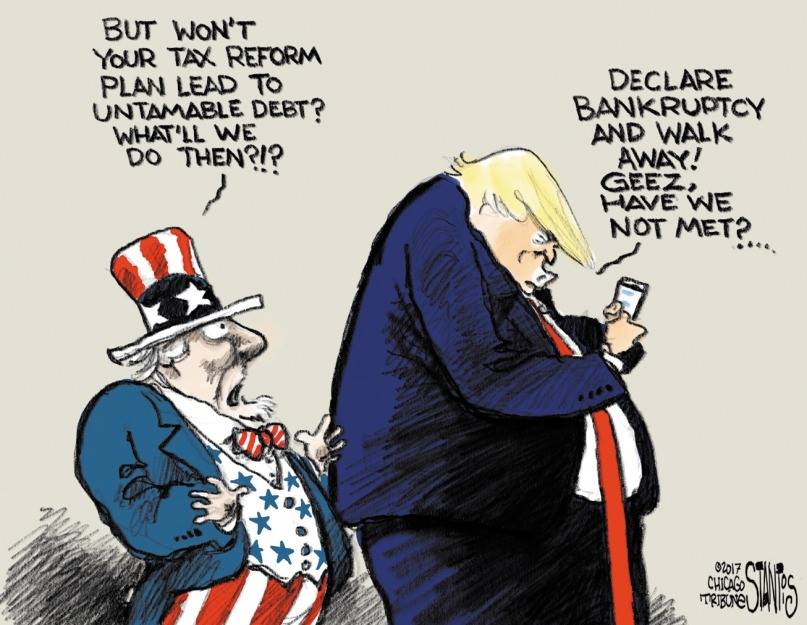 Trump moves on in his quest to make America great: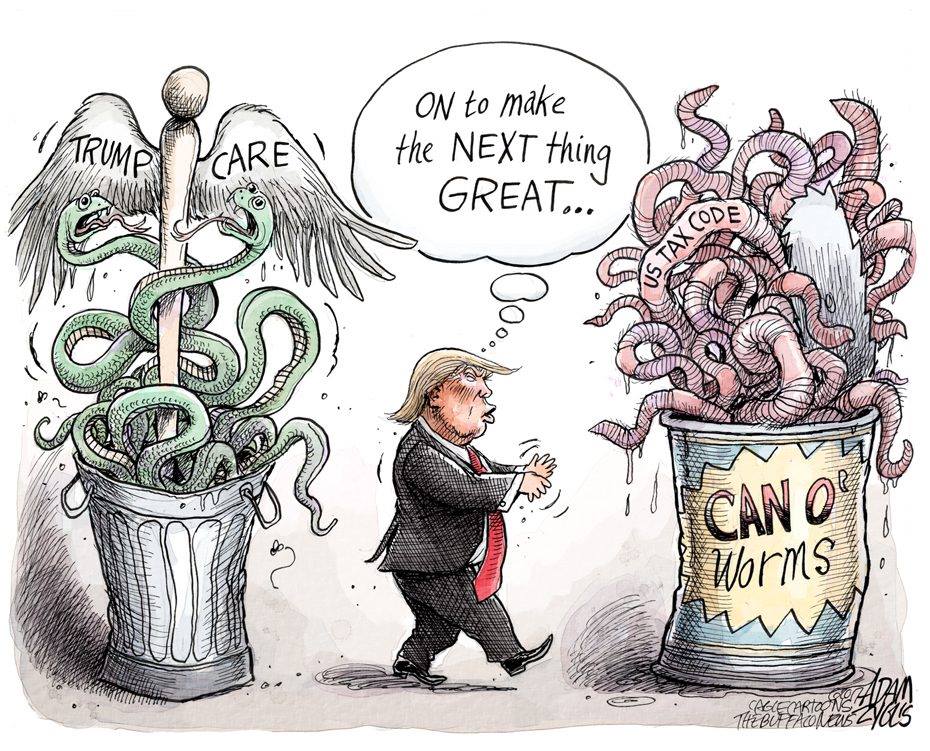 With so many pre-existing conditions, the GOP should insist they are included in Trumpcare: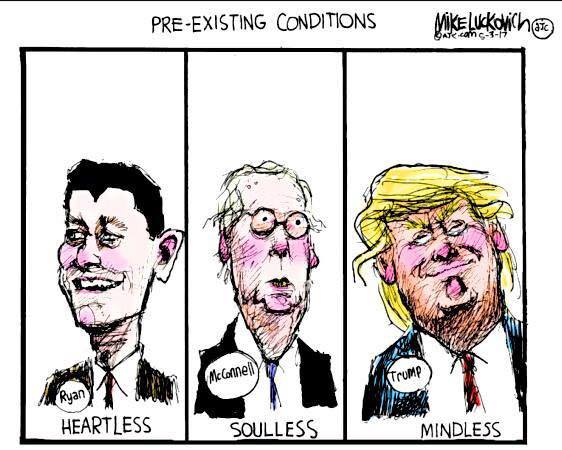 Wrongo doesn't understand the Hefner mania: