The Daily Escape: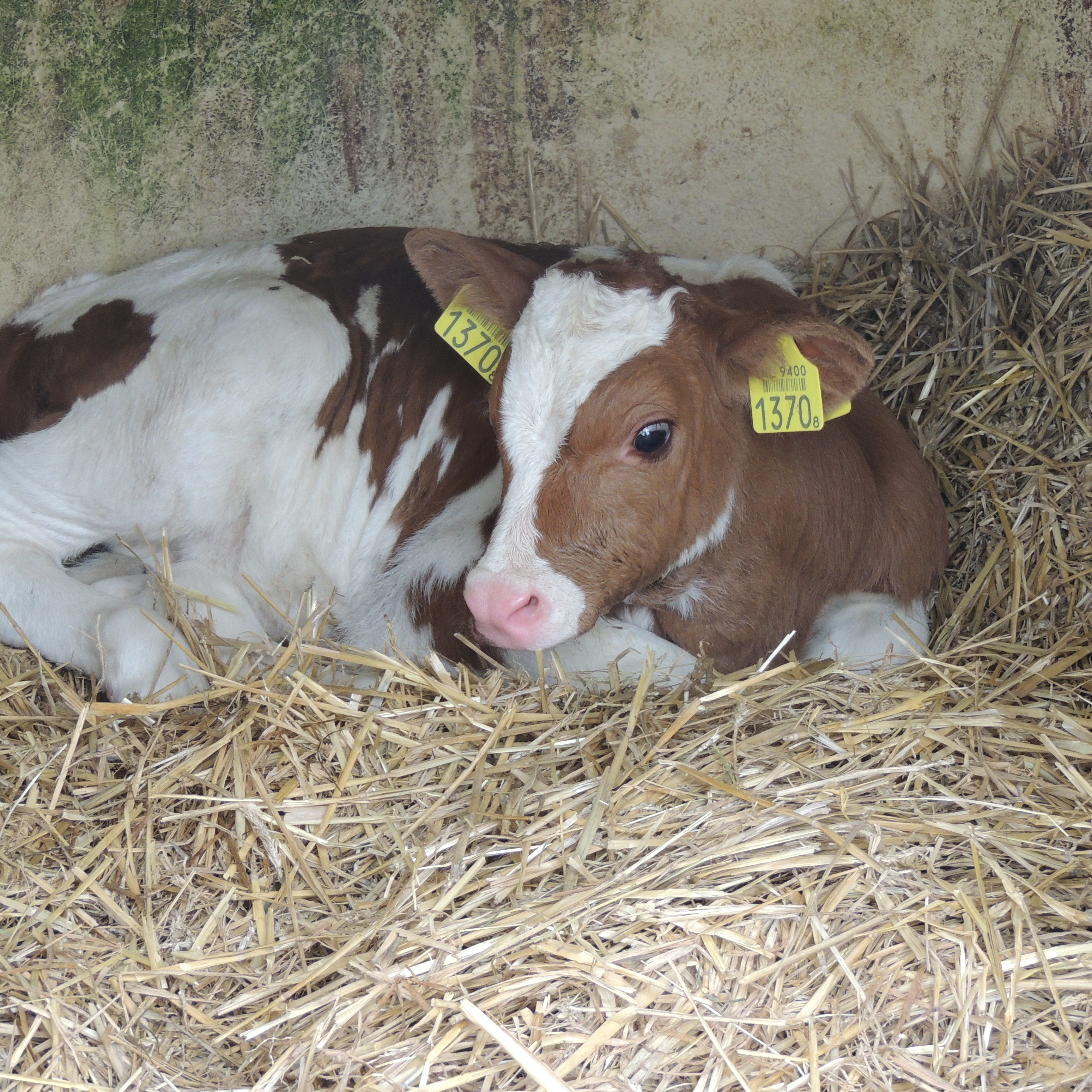 Calf born on Tuesday, May 16, Kuiper's dairy, Giessenburg, Netherlands – photo by Wrongo
Wrongo visited an artisanal cheese business in The Netherlands. The farm's owners have worked and owned the land for six generations. Jan and Thera Kuiper, the current generation, have been running the business for 31 years, since shortly after they married. When they were just starting out, milk prices were falling, and there was a surplus of dairy cows in The Netherlands. They decided to move up the value chain, and begin producing cheese. Today the farm produces 4000 pounds of cheese a week, and sells throughout the EU. They have completed the preliminary work to sell their product in the US, and could begin exporting to America soon.
Because their roots are in a dairy farm, the main raw material cost for their product is quite low, particularly compared to many artisanal cheese makers in the US who have to purchase milk as they expand and become more successful.
Like all family businesses, a huge question is who from the next generation will take over the business when it is time for the current owners to retire. One of their three kids is interested and able to take over, while the others have assumed urban-based careers.
It was inspiring to talk with them about daily life in the business of artisanal cheese-making, and it is another lesson that fulfilling a version of the American Dream can happen anywhere.
Speaking of the American Dream, What's Your American Dream Score? This Quiz Will Tell You (via Fast Company). The higher your score, the more difficult your time achieving the American Dream has been. Take the test here. Wrongo got a 60:
 Your score of 60 shows you've had more factors working in your favor, but still some you've had to overcome. To see what your score means compared to others, click here.
What about you?
With all of the news about a Special Counsel, this article about Mueller and Comey is a valuable insight. Forged Under Fire—Bob Mueller and Jim Comey's Unusual Friendship is from the Washingtonian Magazine in May 2013. It is a longer piece, but well worth the time to understand Robert Mueller and why he might be sympathetic to Jim Comey.