The Daily Escape: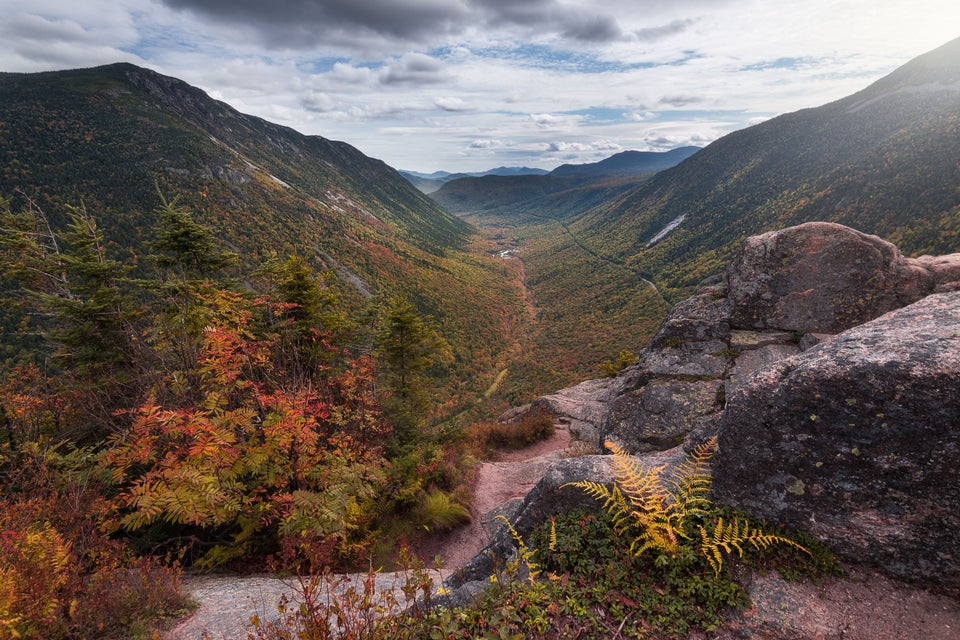 Crawford Notch, White Mountains NP, NH – October 2019 photo by mattmacphersonphoto
Wrongo wants to get away from US politics. Lately, it's nearly impossible to judge what is real, and what's not. A few things to consider:
First, regarding Turkey's move into Syria: At the UN on Thursday, a resolution was offered in the Security Council condemning Turkey's invasion of northern Syria. The resolution's principal sponsor was the EU. But, the resolution was blocked by the US and Russia. Think about it: America just joined with Russia to veto a UN resolution that would have condemned the slaughter of the Kurds who helped the West defeat ISIS in Syria.
How often do you think that the US and Russia have been on the same side in UN vetoes?
Second, on Friday night, Trump went to Minneapolis to another of his campaign rallies. He spoke for 102 minutes. Among other things, he repeated a debunked right–wing blogger's claim that Rep. Ilhan Omar married her brother to enter the US. Trump then widened his attack to target Somali refugees in Minnesota:
"As you know, for many years, leaders in Washington brought large numbers of refugees to your state from Somalia without considering the impact on schools and communities and taxpayers….You should be able to decide what is best for your own cities and for your own neighborhoods, and that's what you have the right to do right now, and believe me, no other president would be doing that."
In September, the Trump administration issued an executive order giving state and local governments more freedom to reject refugees.
Trump removed any doubt, that this is going to be the worst, most racist presidential campaign we've ever seen. Is America ready for this?
Trump went on to say that Joe Biden only got to be vice president because he knew how to "kiss Barack Obama's ass." Don't you wonder if Mike Pence feels the heat from Biden? This causes Wrongo to ask the question: "What's the difference between an ass-kisser and a brown noser?"
Answer: "Depth perception".
Third, the Ukraine story has many more levels than we have imagined. We learned on Wednesday that two of Rudy Giuliani's "associates" were arrested for funneling foreign money to Republican politicians. It seems that both had also been helping Giuliani investigate Joe Biden. Despite the Trump administration's contention that the two "associates"had nothing to do with the White House, the WaPo reported: (brackets by Wrongo)
"John Dowd, a lawyer for [both men and former Trump lawyer] told Congress in a statement earlier this week that they had been assisting Giuliani in his work on behalf of the president. The two also claimed in interviews and social media posts to have attended an eight-person session with Trump in Washington in May 2018 to discuss the upcoming midterm elections."
According to the indictment, they funneled money from an unnamed Russian businessman to various US political candidates.
Is everything we are hearing about Ukraine connected? Giuliani's fingers seem to be all over the US/Ukraine relationship. Think Paul Manafort. We know that Rudy Giuliani was consulting with Manafort as he pursued his schemes. And Manafort's lawyer Kevin Downing, who was coordinating with Rudy, represented the two "associates" in their court appearance yesterday.
It's beginning to look like we're headed for a Constitutional crisis.
Anyway, it's the weekend, and we've got to rest and recuperate so that we can face whatever Trump has in store for us next week. It's time for a Saturday Soother.
Let's start by brewing up a mug of Sumatra single source coffee ($9.99/12 oz.) from Topsham, Maine's coffee roaster Wicked Joe. The roaster says its full bodied and earthy, with notes of dense chocolate and spices.
Now, settle into a comfy chair and listen to "A Small Measure Of Peace" from the soundtrack from the 2003 film, The Last Samurai, composed by Hans Zimmer:
The film closes with: "As for the American Captain, no one knows what became of him. Some say that he died of his wounds. Others that he returned to his own country. But I like to think he may have at last found some small measure of peace, that we all seek, and few of us ever find… "
A small measure of peace is Wrongo's wish for all of us.
Those who read the Wrongologist in email can view the video here.