The Daily Escape: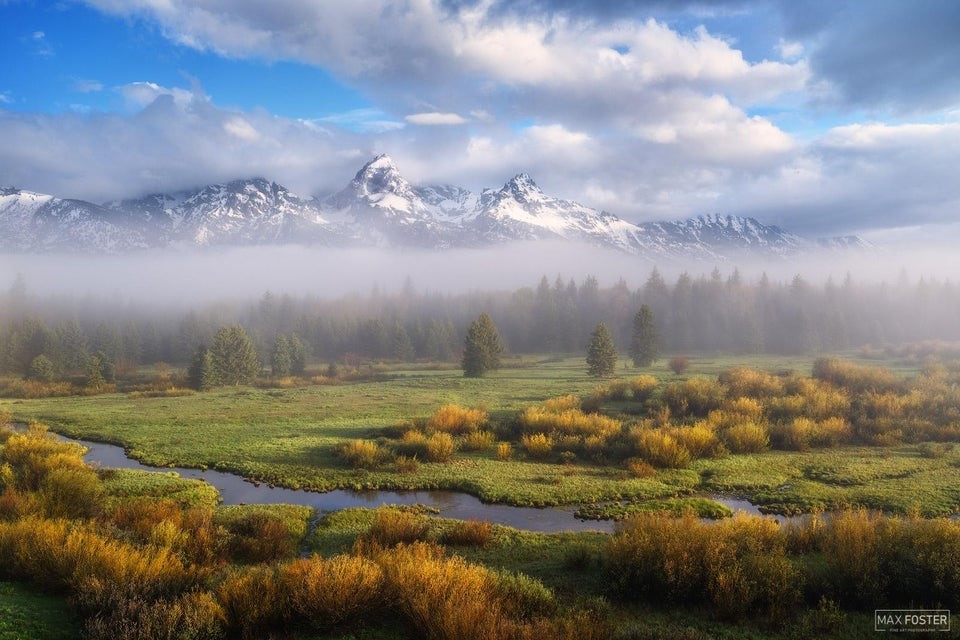 Spring in Grand Teton NP, WY – photo by MaxFoster098
Posting on her Instagram, AOC answered a question that read: "What does an America with defunded police look like to you?" AOC's answer:
"It looks like a suburb…"
She continued:
"Affluent white communities already live in a world where they choose to fund youth, health, housing etc. more than they fund police. These communities have lower crime rates not because they have more police but b/c they have more resources to support healthy society in a way that reduces crime.

Why don't we treat Black and Brown people the same way?"
Words to live by.
On to the issue for Saturday. From the WaPo: (brackets by Wrongo)
"Federal officials responsible for spending $660 billion in taxpayer-backed small-business assistance [PPP Loans] said Wednesday that they will not disclose amounts or recipients of subsidized loans, backtracking on an earlier commitment to release individual loan data."
Since 1991, the Small Business Association (SBA) has previously released detailed loan information for the federal 7(a) program, on which the PPP is based. More from WaPo:
"The SBA initially intended to publish similar information for the new coronavirus-related loans. An SBA spokesman told The Washington Post in an April 16 email that the agency "intend[s] to post individual loan data in accordance with the information presently on the SBA.gov website after the loan process has been completed…"
Treasury Secretary Steve Mnuchin is saying that the Treasury Department won't disclose the recipients of more than $500 billion in bailout money delivered to 4.5 million businesses through the PPP, because that the information is "proprietary" and "confidential".
"In one sense, of course, the money is "proprietary information" and we're the damn proprietors. It's our damn money."
According to filings with the SEC, nearly 300 publicly traded companies received $1 billion in stimulus funding. That led to a subsequent ruling from the SBA that public companies with access to credit elsewhere didn't qualify. Many of those businesses subsequently returned the money, although the SBA has declined to say exactly who, or how many did so.
The reversal on disclosure comes amid a waning belief that the $2.2 trillion pandemic relief package approved by Congress in March will be subject to any oversight. The GAO, which is responsible for preparing a mandated report on the relief spending by the end of June, has requested loan data for both the PPP and a separate program for economic "disaster" loans, but has not been told if or when their request will be honored.
Republicans are not even trying to hide their true intentions any more. The overlap of people who believe in "small government" and people who do not object to Trump's handing out $500 billion in unmarked bills is total.
But, we've had enough body blows for one week. Time to take a few minutes, and escape from all of the world's chaos. It's time for our Saturday Soother.
We're expecting a beautiful weekend in Connecticut, and Wrongo hopes there's fine weather wherever you are reading this. Start your weekend off by brewing up a cup of Ethiopian Suke Quto coffee ($19/12oz.) from the Greater Goods Roasters of Austin, TX. This is the fourth time they have been featured in the Saturday Soother.
Now, settle back in a physically-distant chair in the shade, and listen to Playing For Change (PFC) perform Marvin Gaye's "What's Going On". The message in his song is as relevant today as it was in 1971:
PFC's focus is to record musicians performing in their natural environments as part of a series called "Songs Around the World".
Sample Lyric:
Picket lines and picket signs
Don't punish me with brutality
Talk to me, so you can see
Oh, what's going on
What's going on
Ya, what's going on
Ah, what's going on
Those who read the Wrongologist in email can view the video here.