"Mama always told me not to look into the eyes of the sun
Whoa, but mama, that's where the fun is" – Bruce Springsteen
The Daily Escape: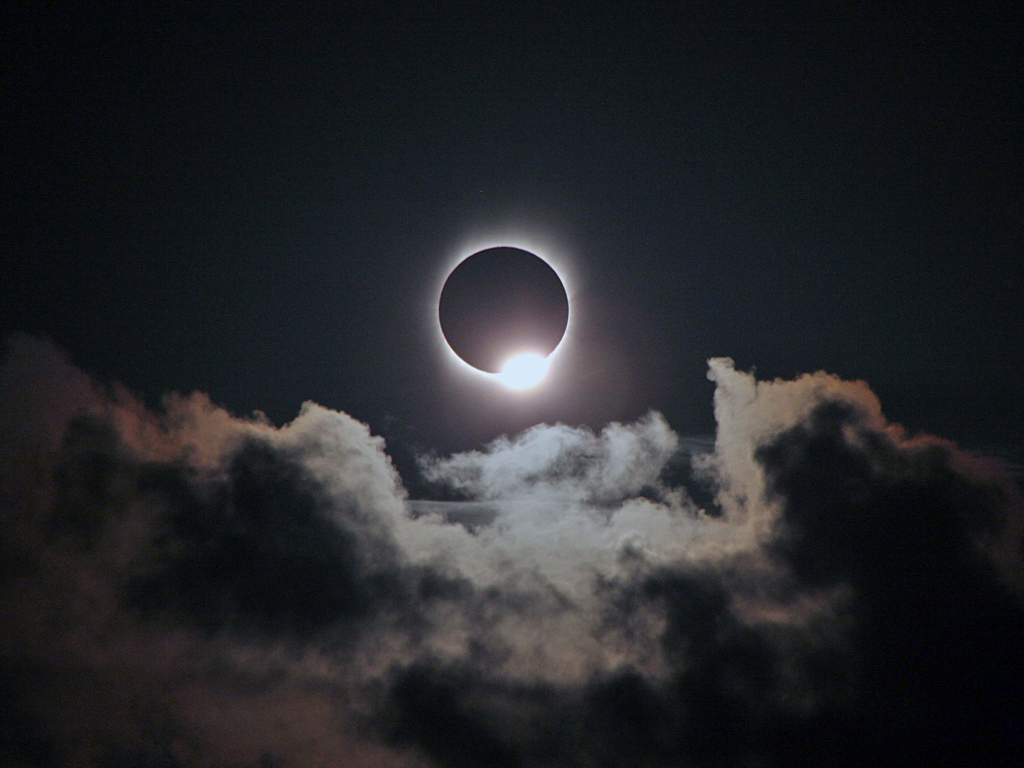 "Diamond Ring" portion of a total solar eclipse, 2009 − photo by Rick Fienberg
Welcome to totality Monday. We live in a time when few things are certain, but eclipses are highly predictable. Some think that a total eclipse is awe-inspiring, and possibly, life changing. Count Wrongo as a non-believer, despite the fact that this is the first total eclipse in the continental US for 99 years.
Wrong advice? Go outside, but despite Springsteen's thinking, do not look directly at it, unless you have the correct protective glasses. Get the flavor, and watch it later online.
Over the weekend, country singer Charlie Daniels compared the removal of Confederate statues in the US to ISIS' demolition of historical sites in Iraq and Syria:
That's what ISIS is doing over in places…there were pieces of history that they didn't like, they were taking them down…
Wrongo had a similar thought, but lands in a completely different place. Everyone was appalled when the Taliban blew up the world's two largest standing Buddhas in Afghanistan in March, 2001, six months before 9/11. We were also appalled when ISIS  rampaged through Iraq's Mosul Museum with pickaxes and sledgehammers, and again, when they destroyed the Temple of Baalshamin in Palmyra, Syria in May, 2015.
The Muslim radicals claim the destruction of ancient sites is a religious imperative. They have targeted ancient sites, graves and shrines belonging to other Muslim sects as well as those of non-Muslims to conform to their religious beliefs. Most Americans regardless of politics or party, denounced what the Taliban and ISIS did to these antiquities.
Today, Americans are angrily divided about the removal of Confederate monuments. Is Charlie Daniels correct? Are those who would take down the statues no better than ISIS?
This is a false equivalency. ISIS is an extremist movement. Americans who want to remove Confederate statues are morally opposed to slavery, and understand that their goal will only be accomplished lawfully. Many have ancestors who were slaves, and feel that statues celebrating the Confederacy are morally wrong.
This debate has been hijacked by today's white supremacists, white nationalists and American Nazis who say they wish only to "defend" the appropriateness of Confederate monuments in the public square. Their view is promoted by the "both sides do it" talking points in the media, by Donald Trump, and by Charlie Daniels.
The Taliban and ISIS destroy religious monuments and statues either because they are not Islamic, or because they were not their particular flavor of Islam. The push behind removal of Confederate statues comes from a different place. They symbolize the Secession, and Slavery. Those who would remove Confederate statues see the Confederates as people who placed preservation of the unjust economic system of slavery above the very idea of our nation.
ISIS destroyed antiquities, while the vast majority of Confederate statues were placed by neo-confederates less than 100 years ago to celebrate the Confederacy, an insurrection that lasted just four years. One similarity that Charlie Daniels missed is that ISIS and the neo-confederates both try to manipulate reality, one by building, the other by destroying, monuments and statues.
One stark difference is that ISIS cuts people's heads off, and eats their livers. That isn't the modus operandi of Americans who want the Confederate statues removed.
Charlie Daniels, wake up. Just because an idea flits through your mind is no reason to spew.
To help you reflect on all of this, hear the great Carlos Santana in collaboration with the Isley Brothers. Together, they have just released the album "Power Of Peace". The album covers peace-and-love-themed songs such as "Higher Ground", "Gypsy Woman", "Mercy Mercy Me (The Ecology)", "What The World Needs Now is Love Sweet Love", and others. Here are the Isleys and Santana with "Love, Peace and Happiness" originally by the Chambers Brothers: