The Daily Escape: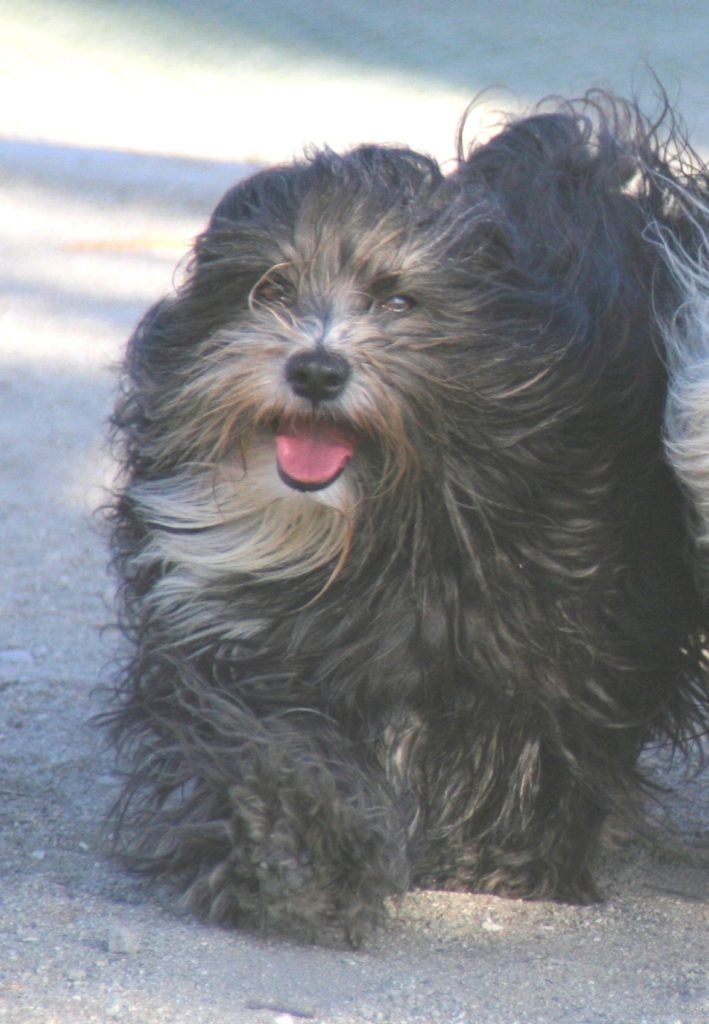 Tuxedo, Ms. Oh So Right's favorite dog – 2008 photo by Wrongo
There has been a decided absence of columns this week. Wrongo and Ms. Right have been preoccupied with the health of our Havanese dog Tuxedo, pictured above. Now nearly 15, Tux has congestive heart failure (CHF), and is nowhere near the robust dog he was in 2008.
This week, we have had to visit both the vet and the doggie cardiologist. We have added a new med, Sildenafil, to his list. Sildenafil is the generic name for Viagra, but Tux has no need for its intended use in humans. Like some other drugs, Sildenafil has value in other areas. For dogs with CHF, it helps with pulmonary hypertension. Viagra is covered for most humans, including those in the US military. But the uninsured rack rate for a one-month supply for Tux was $770.00 at our local CVS. By using an affiliation marketing company that makes deals with pharmacies, we were able to reduce that cost to just $35.
Poor Tux now takes five different meds either two, or three times a day. As with humans, getting that many pills into the body is a challenge that requires some ingenuity, particularly when the dog has limited appetite, even for his favorite foods. So far, Tux is sticking to his meds schedule.
Our primary objective is to preserve his quality of life for as long as possible. There is no question that perceptions of quality of life can differ, so we are monitoring Tux using pet oncologist Dr. Alice Villalobos's 5 H's + 2 M's scale. The five H's stand for Hurt, Hunger, Hydration, Hygiene and Happiness, while the two M's stand for Mobility and More good days than bad. If you need the scale, it is available for download here.
And so far, Tux is doing reasonably well on the Villalobos yardstick, but with CHF, the primary decision rule is, can the dog breathe properly? If not, the other rules don't really matter. Tux is weak, but he's still breathing reasonably well, and is able to take short walks with the family.
The questions regarding how and when to euthanize a pet are very difficult to answer, and are certainly in our future. If the dog is euthanized too late, it suffers mightily. If euthanized too soon, it's the humans who suffer from the guilt of putting their interests ahead of their pet's.
At this time of the year, it is natural to hope your pet will be with you for Thanksgiving or the Christmas holidays. But holidays have no meaning to Tux. What is important to him is avoiding visits to the vet's office, where he gets extremely anxious. So when the time comes to make that terrible decision, we will try to ensure that the vet can make a house call to help keep his anxiety under control.
So this week, Tux's health, his willingness to eat, and his ability to live life in a way that is consistent with the past 14+ years has been our family's priority.
While not the happiest week, Wrongo has enjoyed a few days away from thinking about the House and Senate tax cut debates, the dangers in the Middle East, and the Roy Moore fiasco, while focusing on the health struggles of the most intelligent dog in our little pack.