The Daily Escape: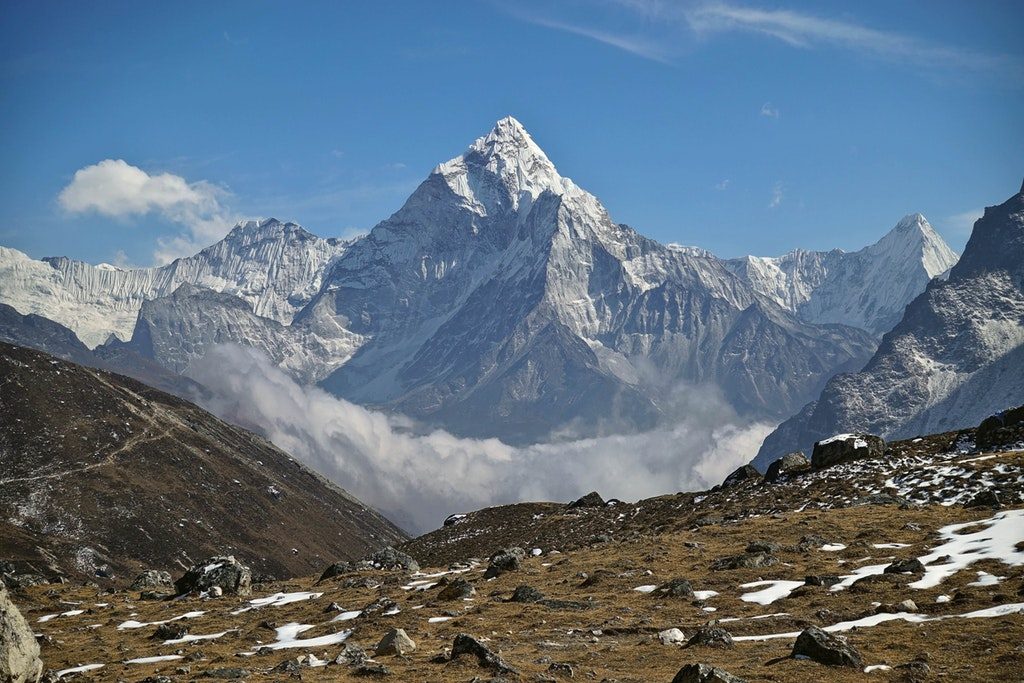 Near the Cho La Pass, Nepal – 2018 photo by northern_eyes
It is another depressing week in America. Trump may, or may not fire Robert Mueller. Facebook is, or is not the enemy of the people. We will, or will not have a government shutdown on Friday. There is one or more bombers loose in Austin, TX.
And Maryland is in the news about guns, with yet another high school shooting on Tuesday in a town called Great Mills, MD, about 70 miles from Washington, DC.
The shooter is dead, killed by a single shot from an armed school resource officer. Two students were shot by the gunman, who used a pistol in his attack. Pat Elder told the Institute for Public Accuracy:
I was at Great Mills High School last night, teaching GED.
Elder is a director of an organization that confronts militarism in the schools. They just launched a new campaign to shut down high school marksmanship programs. Elder also said: (emphasis by Wrongo)
There are hundreds of trailer homes around the school. There's tattoo shops and liquor stores. Nearby, there's Lockheed and CACI and other military contractors….My son went to the school….Regardless of the specifics of this attack, we have to face up to the reality that militarization of our society, especially our schools, fuels the violence that causes so much suffering….
At least the Maryland school shooter only had a pistol. While it isn't clear that the shooter only having a pistol is connected, Maryland's law banning 45 kinds of assault weapons and its 10-round limit on gun magazines was upheld by the 4th US Circuit Court of Appeals in Richmond, VA in February. From NBC:
In a 10-4 ruling, the 4th US Circuit Court of Appeals in Richmond, Virginia, said the guns banned under Maryland's law aren't protected by the Second Amendment.
Judge Robert King wrote for the court:
Put simply, we have no power to extend Second Amendment protection to the weapons of war that the Heller decision explicitly excluded from such coverage….
He is referring to the Supreme Court's earlier decision in District of Columbia v. Heller, which held that the Second Amendment protects an individual's right to possess a firearm unconnected with service in a militia. You can read King's opinion here.
King said that weapons similar to those banned by Maryland have been used to perpetrate mass shootings in places "whose names have become synonymous with the slaughters that occurred there." King listed Newtown, Aurora, CO, San Bernardino, and Orlando in his opinion.
King also noted that Maryland's enacting of the law is:
Precisely the type of judgment that legislatures are allowed to make without second-guessing by a court…. Simply put, the State has shown all that is required: a reasonable, if not perfect, fit between the (Firearms Safety Act) and Maryland's interest in protecting public safety….
The purpose of laws such as the Maryland ban is to protect the public from the criminal misuse of highly dangerous weapons. Perhaps we are on a good arc with this ruling. It answers the question of whether the Second Amendment provides a blanket right of a citizen to own weapons of a very high degree of firepower and lethality.
Wrongo has fired the AR-15 and the M-15 many, many times. At one point, he could disassemble and reassemble the M-15 blindfolded. He has no issue with people owning guns. But, there can be no debate that semi-automatic weapons like the AR-15 have one purpose, the destruction of human life. These weapons of war don't just kill people; they wound in ways which often make it exceedingly difficult to patch people back together again.
No law will ever stop someone with a pistol from shooting up a school. But it's past time for rational Americans to seize control of the conversation about semi-automatic rifles, and change a few laws.
Make 'em like Maryland's.
Let's hope that the ruling by the 4th US Circuit Court of Appeals is the first step in that direction.