The Daily Escape: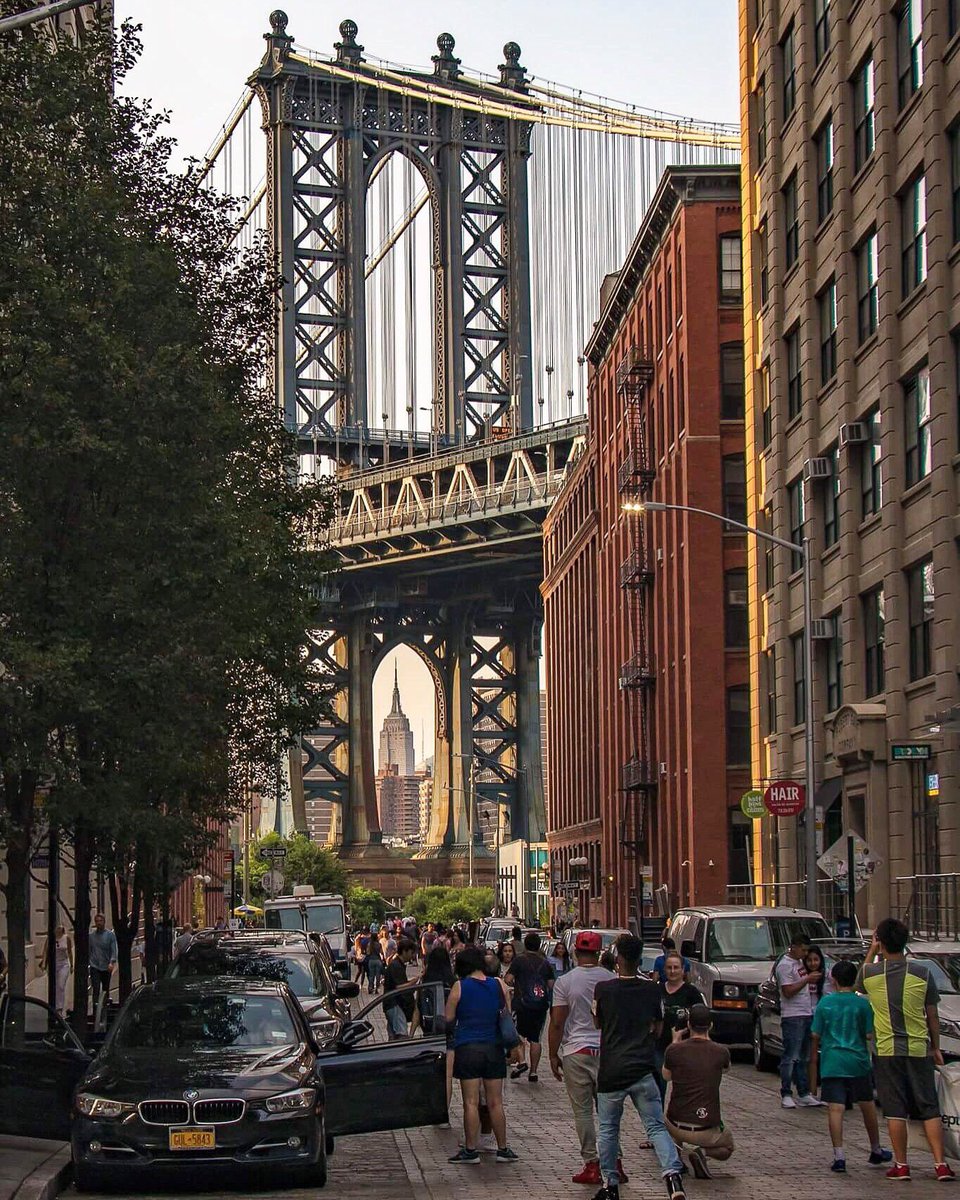 DUMBO, NYC – photo by Kelly Kopp
President Donald Trump's Presidential Advisory Commission on Election Integrity met Tuesday in New Hampshire, amid controversy generated by its vice chairman Kansas Secretary of State Kris Kobach's unproven contention that illegal voting in NH swung the state's US Senate and presidential elections in November 2016.
There is no evidence to support Kobach's position, and there was no one bussed in from Massachusetts to vote in NH, as Donald Trump contended.
Clearly, the commission wants to make it as difficult as possible for certain Americans, in particular, poor, elderly, and young Americans to be able to vote without overcoming the kinds of hurdles we haven't seen since the Jim Crow era.
Curiously, the commission will hear a proposal requiring a background check before a person can register to vote, using the same check as gun buyers.
John Lott, the president of the Pennsylvania-based Crime Prevention Research Center, and a Fox commentator, will present the concept during the meeting. Lott's PowerPoint presentation, which was posted on the White House's website in advance, would check for criminal history as well as immigration status. According to Lott, this would allow authorities to "check if the right people are voting".
Lott, who published a book called "The War on Guns: Arming Yourself Against Gun Control Lies," said that Democrats have praised using background checks for guns, and suggested they couldn't oppose using the same system for voting when it's already up and running.
Lott told the WaPo that Democrats have long said that the federal background check system doesn't infringe on people's ability to own a gun, so they shouldn't have a problem using it to combat voter fraud. He thinks it's a cool "gotcha" idea for the GOP.
In politics, there is no easier gig than pitching an idea to the shrinking GOP Base.
It's an argument made by a guy who thinks the background check system doesn't work. According to WaPo, Lott has repeatedly criticized the background check system as ineffective, arguing, that it "only makes life easier for criminals" and that the background check databases are "rife with errors."
 WaPo quotes Adam Winkler, a constitutional law specialist at UCLA: (brackets by the Wrongologist)
The [Lott's] idea is "patently absurd"…Given the previous criticism of the background check system by John Lott, and the fact that the structure of voting regulation is entirely different than the regulation of guns, it's hard to believe this is a serious proposal.
WaPo also quotes Justin Levitt of Loyola Law School, who said that the selection of presenters at Tuesday's commission meeting:
Seems to mirror the selection of commissioners — this is not the group you'd assemble if you were serious about real research into real solutions to real problems with the voting system.
Kristen Clarke of the Lawyers' Committee for Civil Rights Under Law told NPR:
It's a commission that is about promoting this false and dangerous narrative that vote fraud is something that's widespread across our country, and we know that that's just not the case.
The object of the exercise by Mike Pence, the commission's chair and Kris Kobach the vice chair, is to make registering to vote difficult, exactly the opposite of what a democracy should support.
And they talk like these are reasonable proposals, put forth by responsible people.
The reality is that they are framing an argument that our elections cannot be trusted. And in the background, Pence, Kobach and company will come up with policies that exclude many Americans who otherwise would have the right to vote.