The Daily Escape: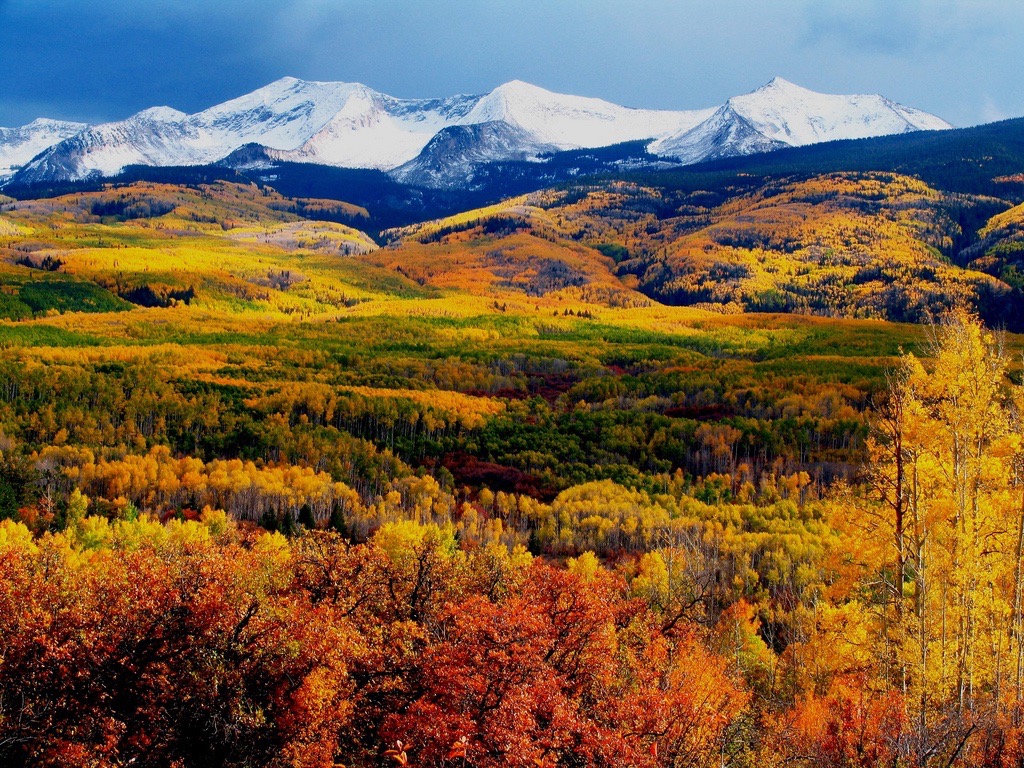 Fall at Crested Butte – photo by mellowrapp
The economists at Indeed's Hiring Lab say that the areas of the country that voted for Donald Trump in 2016 face the smallest job growth in the decade ahead.
Indeed uses new projections by the US Bureau of Labor Statistics (BLS) to project the winners and losers in the American job market for the period 2016-2026:
The occupational projections suggest faster growth in urban areas than in suburbs, and slowest in rural areas. The two sectors projected to have no or negative growth — production and agriculture — are more concentrated in small towns and rural areas. Many technical, scientific, legal, financial, and healthcare jobs are clustered in big, dense cities.
The fastest growing occupations are projected to be in clean energy: solar photo-voltaic installers and wind turbine service technician jobs are expected to double. Four of the 10 fastest growing occupations pay at least $100,000 a year, according to the BLS: physician assistants, nurse practitioners, software developers, and mathematicians.
Indeed combined the BLS projections with 2016 US Census Bureau's American Community Survey data to show where the faster-growing occupations will be located. That suggests faster growth will be in coastal urban areas, and slowest growth will be in rural areas:

Indeed then overlaid voting patterns on the BLS job growth projections. It is clear that Blue America has a more favorable forecast for future jobs growth than Red America:

So what does this chart tell us? In places that voted for Trump by a 20-point margin, 16% of workers are in occupations projected to shrink, versus 13.2% of workers in places that voted for Hillary Clinton by a similar 20-point margin.
The next decade's jobs growth could also increase inequality. The fastest growing jobs include several with the highest average wages, including healthcare, computer, and mathematics occupations. Occupations with the lowest average wages are also projected to grow fast, such as home health aides and personal care aides. Middle-wage job growth is projected to lag, at about half the rate of the highest- and lowest-wage jobs.
It seems that a big slice of Trump's supporters will be losers when it comes to jobs and income growth over the next 10 years. Will they stick with the Republican Party when the job situation gets even worse for them? Of course!
Now, here comes the weekend!
This week we watched Jeff (I'm not a) Flake give a valedictory speech that excoriated the leader of his party. Catalonia succeeded from Spain, and the GOP pushed their tax cut agenda forward. The Trump administration tried to deny a young illegal immigrant woman an abortion, and Hillary Clinton was implicated in paying for the Steele Dossier.
But the worst was that Paul Newman's Rolex wristwatch sold for $17.75 million. File this under: Idiots with too much money.
Plenty of hits to the system for a single week, so it's time to take a break from the reality known as Trumpmerica.
Time to brew a very large mug of Celestial Seasons Bengal Spice tea, put your feet up, and put on the Bluetooth headphones. Now listen to Aaron Copland's "Quiet City" from the 1989 album "Works by Husa, Copland, Vaughan Williams, and Hindemith", performed by Wynton Marsalis with Phillip Koch on English Horn along with the Eastern Wind Ensemble.
Copland said the piece was an attempt to mirror the troubled main character of an Irwin Shaw play, who had abandoned his religion and his poetry in order to pursue material success. He Anglicized his name, married a rich socialite, and became president of a department store. But he continually returns to his guilty conscience whenever he hears the haunting sound of his brother's trumpet.
See if Marsalis can take you inside your conscience:
Those who read the Wrongologist in email can view the video here.