The Daily Escape: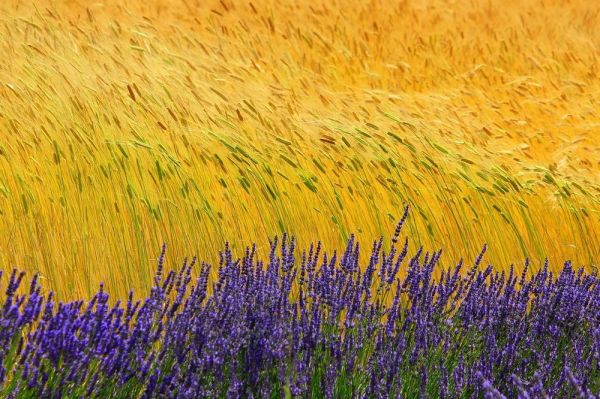 (Provence – Photo by Veronika K. Ko.)
The Ides of March are today. The Netherlands holds its parliamentary election, the US debt ceiling agreement expires, and Trump is gonna get a ton of postcards.
Congressional Budget Office estimates for Trumpcare (AHCA) came out on Monday, and they're worse than expected.  Sarah Kliff, Vox's healthcare reporter, has this:
CBO estimates 14 million would lose coverage in 2018. The report projects that much of the early coverage loss would stem from repealing Obamacare's mandate that all Americans purchase coverage or pay a fine.
After that, increases in the uninsured would be from Medicaid cuts. After 2018, CBO thinks that most of the increase in the number of uninsured would stem from changes the AHCA would make to Obamacare's expansion of Medicaid, an expansion that allowed many more low-income adults to enroll in the program.
The bill would "freeze" enrollment in that program on January 1, 2020. Medicaid enrollees would trickle off the rolls as their incomes changed. And this would lead to another big decline in coverage.
The number of uninsured, CBO projects, would rise by 21 million in 2020 and hit 24 million in 2026.
The CBO projects that as the individual market shrinks, premiums would rise between 10% and 15% as some healthy people flee in 2018. But over the next few years, the agency expects premiums to go down to 10% lower than under Obamacare.
CBO thinks more young people will come into the market, as the GOP plan offers incentives to make the market more appealing to younger, (healthier) enrollees.
AHCA would be a huge cut to Medicaid. CBO estimates it would reduce spending on the health program for low-income Americans by $880 billion over the next decade. This helps explain why AHCA would reduce the deficit: The bill spends a lot less money on entitlement programs.
When Paul Ryan's talking points are that their plan will reduce the deficit, and that premiums will go down by 10% OVER THE LONG TERM, you know that he doesn't care that 24 million people will lose healthcare insurance.
That the GOP is choosing deficit reduction over covering American citizens is what the public will remember. When you kick out the poor and older folks, of course premiums will go down. But premiums will remain high for those in the 50-64 age bracket, and their premiums will be higher than currently.
The CBO report also finds that this legislation will provide massive tax relief, and make the most fundamental entitlement reform in more than a generation, if throwing people off Medicaid truly is "reform".
Even before the CBO report was released, the Trump administration began laying the groundwork to discredit the agency and their report. White House press secretary Sean Spicer:
If you're looking at the CBO for accuracy, you're looking in the wrong place…they were way, way off last time in terms of how they scored and projected Obamacare.
Since this is the Ides of March, you should have expected some stabbing.
Their criticism is centered on the fact that CBO previously overestimated the number of people who would enroll in the marketplaces. That's true: Earlier CBO reports estimated that the Obamacare marketplaces would have 26 million enrollees this year. Last year, CBO revised that estimate to 15 million.
Critics don't mention that the CBO also underestimated how many people Medicaid expansion would cover. The overestimate and the underestimate essentially cancel each other out: Obamacare is covering just about as many people as CBO expected back in 2013.
Curiously, Trump said his health care plan would cover EVERYONE, and it would be much cheaper and much better. Except it won't.
When you think about bad data, remember that Trump said we shouldn't trust the Bureau of Labor Statistics numbers on monthly employment last year, he said they were fake. Now, Trump says the numbers in this month's data release are real. You be the judge:
Obama in February 2016 — 237,000 new jobs
Trump in February 2017 — 235,000 new jobs
Trump: Making America a Slightly Less Great Again.
Your daily musical interlude appropriately is from the group the Ides of March. Here is "Vehicle", their only hit, originally published in 1970, and performed live at the Chicago House of Blues in 2014:
That 70 year-old guy can still sing.
Those who read the Wrongologist in email can view the video here.
Sample Lyrics:
Well, I'm the friendly stranger in the black sedan
Won't you hop inside my car?
I got pictures, candy, I'm a lovable man
And I can take you to the nearest star
Kinda like the GOP promises on healthcare.