That light from the city on the hill isn't a beacon. It's the flash of gun fire.
The snuff video of two TV journalists this week got everyone talking about gun ownership and gun control for the umpteenth time. Phys.org pointed out that despite the fact the US ranks in the middle among other industrialized countries in virtually every form of crime, and only has 5% of the world's population, we have had 31% of the mass shootings since 1966.
By cutting off federal funding for research and stymieing data collection and sharing, the NRA has tried to do to the study of gun violence what climate deniers have done to the science of global warming. Mother Jones had a chart for you to consider: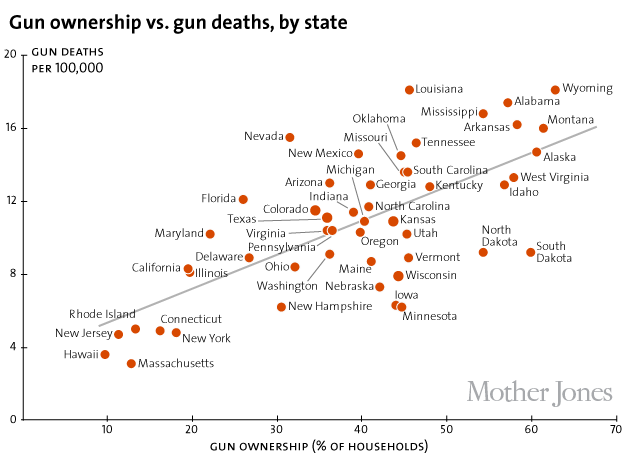 Gun ownership is a part of our culture. We could have a conversation about why Americans need so many guns, but the current level of gun ownership is not going away. And there is a large disconnect between the current gun control proposals and the facts in the Virginia case. The TV killer wouldn't have failed any test, either now in place, or contemplated under the new proposals.
A simple solution to the problem of gun deaths would be to require gun owners to have liability insurance for any gun that they buy. Mr. Market (beloved by the right) would then come up with solutions to keep that liability insurance costs low enough that people could own their guns, but fewer third-party deaths and injuries would occur, and there would be compensation for victims. You could still carry guns, but you would have to be able to produce proof of insurance. Like driving a car.
On to cartoons. The gun culture has a new Caliph: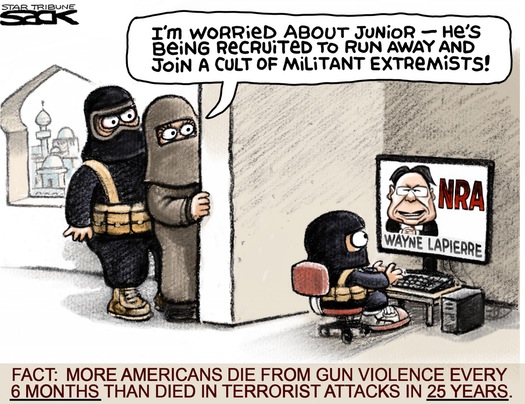 New media and old media loved talking about the killings, live on your TV: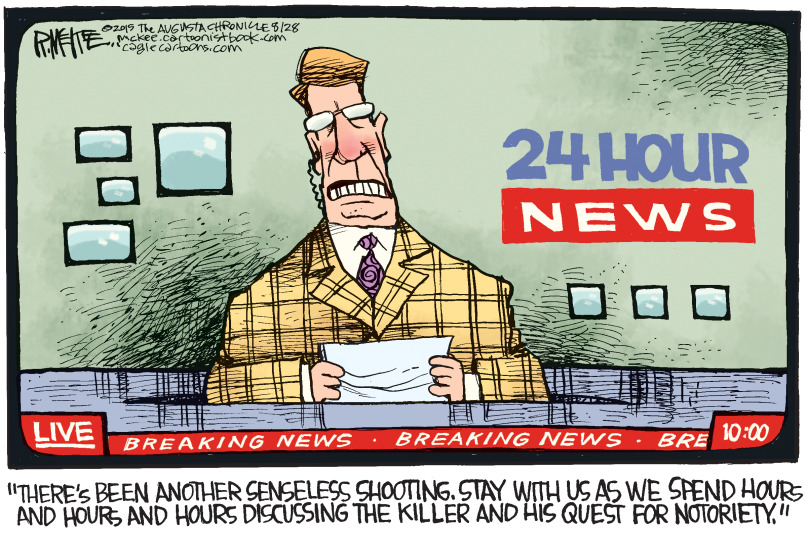 Hillary's week didn't improve, so she got help: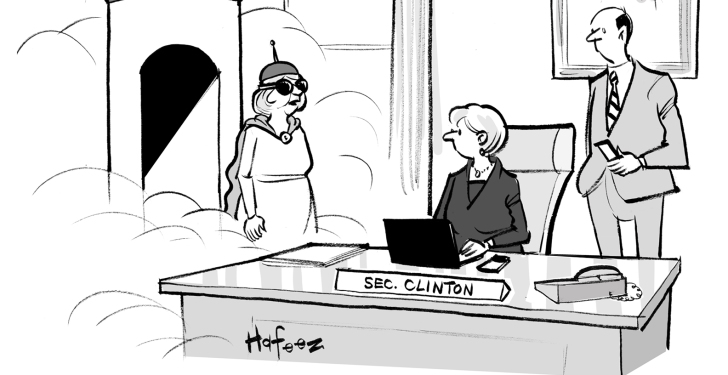 I'm you from 2015, Hillary. I've come back to help you set up your e-mail.
Biden called in a few favors: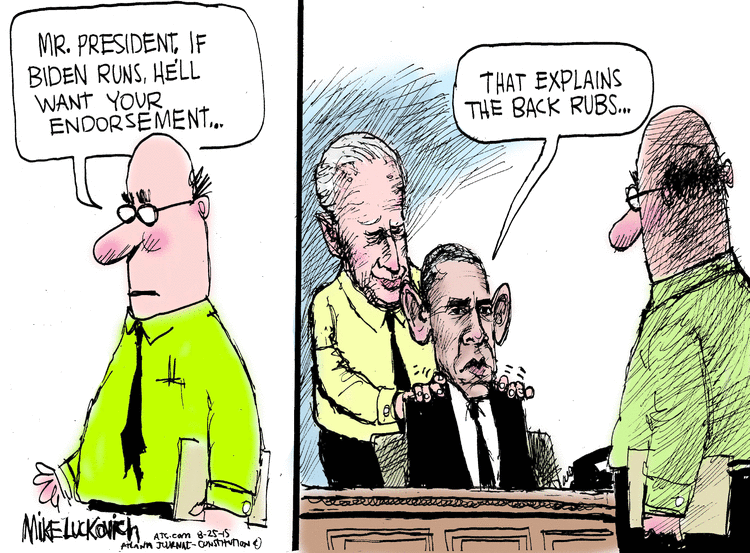 Trump's week was fine. Republicans? Not so much: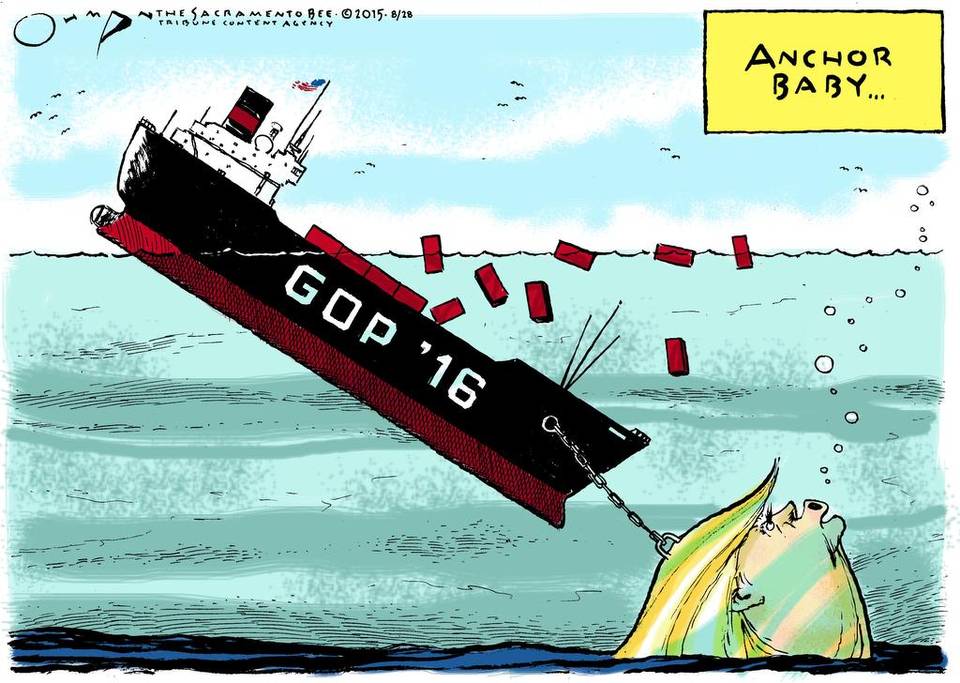 China's stock market fell: