"Enough already about your damned emails Hillary!"
Apparently not. This, from Booman: (emphasis by the Wrongologist)
FBI Director James Comey just angered everyone in the country by sending a letter to key Republican committee members in Congress:

1) eleven days before Election Day
2) that implies that Hillary Clinton may have committed a criminal act
3) that doesn't provide any details
4) that makes no commitment to shed any further light on the issue before the voting is over

For Democrats, they wonder why Comey would impugn Clinton's character while voting is already going on when he can't even say with certainty that the information is pertinent to the investigation of Clinton's emails or whether it involves any classified information.

For Republicans, they wonder why the FBI cannot commit to giving the American people more clarity before the election is over. If the information is indeed damning then isn't it a little late to find that out after Clinton has already become president-elect?
We all need to take a cold shower and help break our fever. Why do the scandals keep proliferating? Because the media loves them. They attract lots of eyeballs for very little work.  Partisans love them because they can take their opponent completely out of the political game.
The Senate becomes even more important now, regardless of the outcome of this investigation of the Abudin/Weiner emails.
If Congress is under divided control, there will not be a purely partisan impeachment action, and at least the Senate will not be running nonstop bullshit investigations in its various Committees. OTOH, If Clinton wins and the GOP retains control of the Senate, we will have an immediate, full-blown constitutional crisis on our hands, and bullshit investigations may be the least of our worries. This cartoon says it all about James Comey and her damned emails: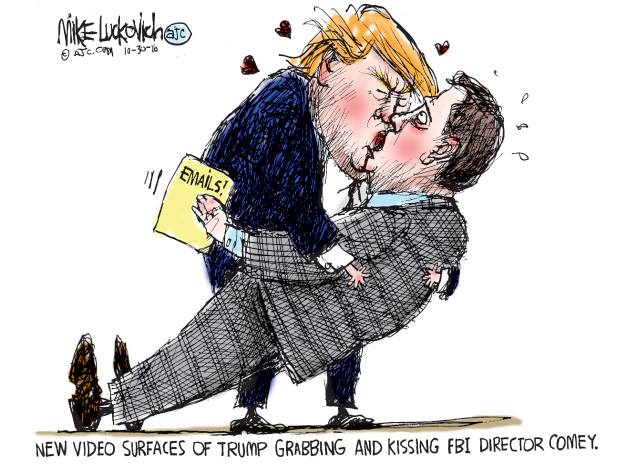 In cases like this, it would require the wisdom of Solomon to determine the precise ratio of malevolence-to-incompetence involved in Comey's action.
Amon Bundy and friends were acquitted of conspiracy for their white guy, "guns and god" takeover of the Malheur wildlife refuge. The question that must now be addressed is: What does "peaceful protest" mean in America?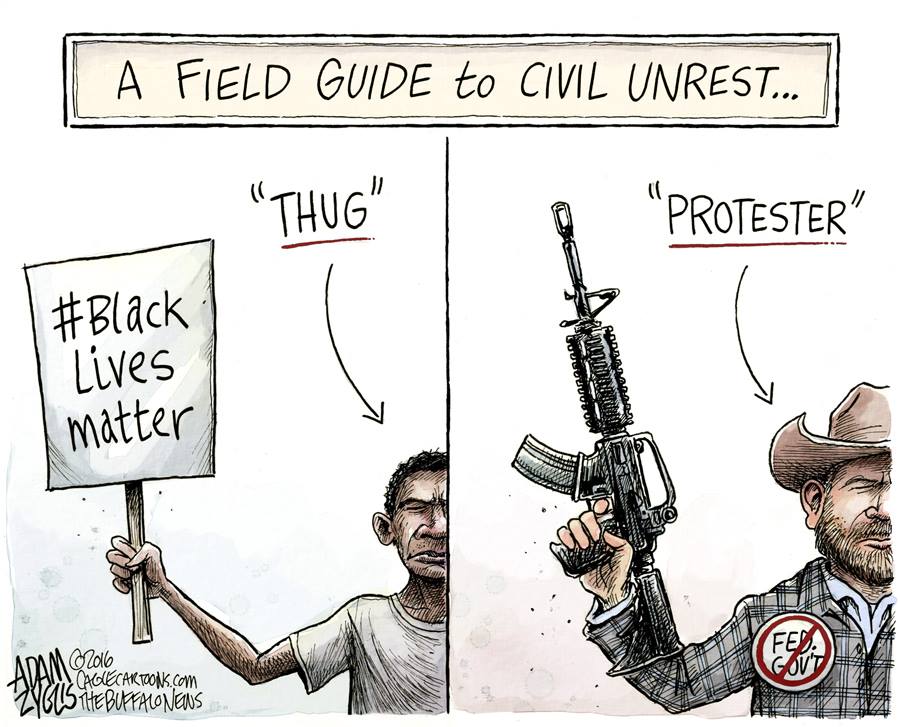 Our eyes are blind to what must be seen: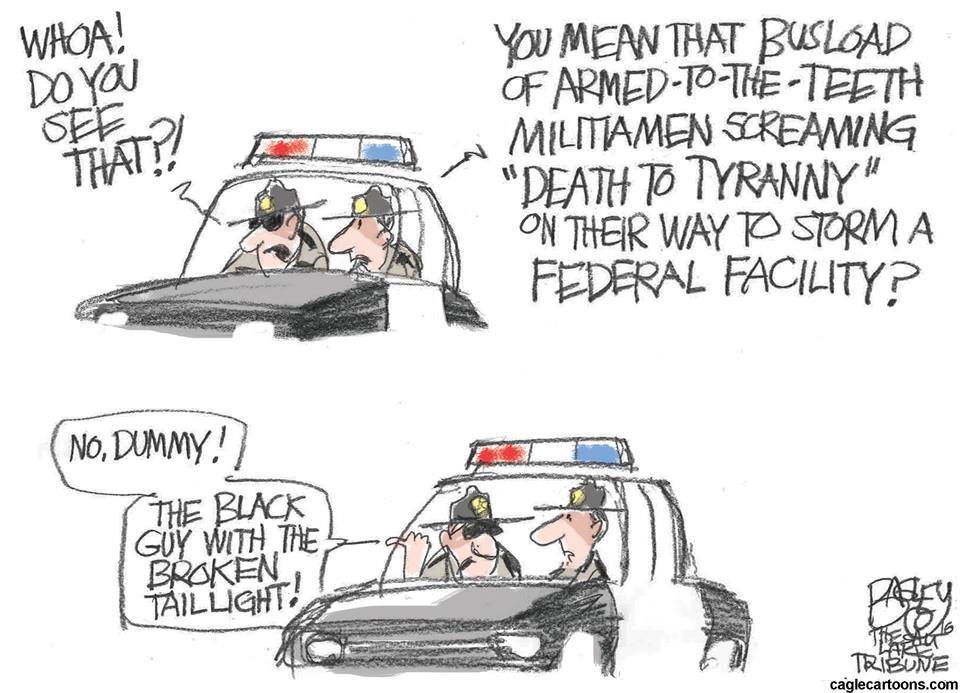 The Pant Load hates what's on TV: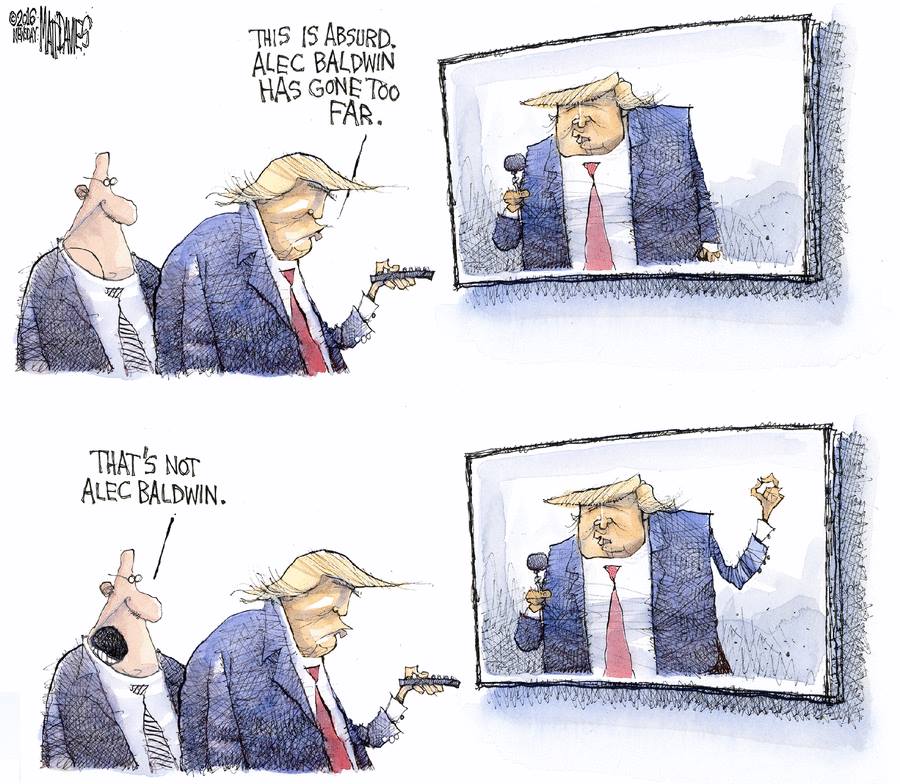 In October, the witch isn't always Hillary, and the pumpkin head isn't always Trump: