Here we are, the Sunday before Tuesday's presidential election, and the time change just added another hour to our long national nightmare.
The contest between Clinton and Trump has become uncomfortably close since the FBI's intervened in our political process.
Can we build a wall around the FBI? It will be the best wall, and we'll get James Comey to pay for it.
The WaPo reports that it has moved Ohio from "toss-up" to "leans Republican" and moved New Hampshire and Arizona from "leans Democratic" to "toss-up". This leaves Clinton with 290 electoral votes. CNN, as of Friday morning had Clinton below 270 electoral votes for the first time in a long time.
This election reminds Wrongo of 1988. That was George H. W. Bush vs. Michael Dukakis. In July, Dukakis led Bush by 17 points in a Gallup poll. In fact, Dukakis led Bush by comfortable margins into August, but things went badly for the Democrat. A number of false rumors were reported, including the claim Dukakis had been treated for mental illness. Then came the ridiculous picture of Dukakis in a tank, and the Willie Horton ad, and Dukakis' goose was cooked. Bush took the popular vote by nearly 8 points, winning 40 states and 426 electoral votes.
Let's hope we are not witnessing the second coming of a Dukakis loss in Hillary's inability to close out Donald Trump.
This means we need an extra helping of cartoons. Something has to give us a smile before the crying starts on Tuesday. Face it, one team or the other will be crying.
Cubs win, Cubs WIN: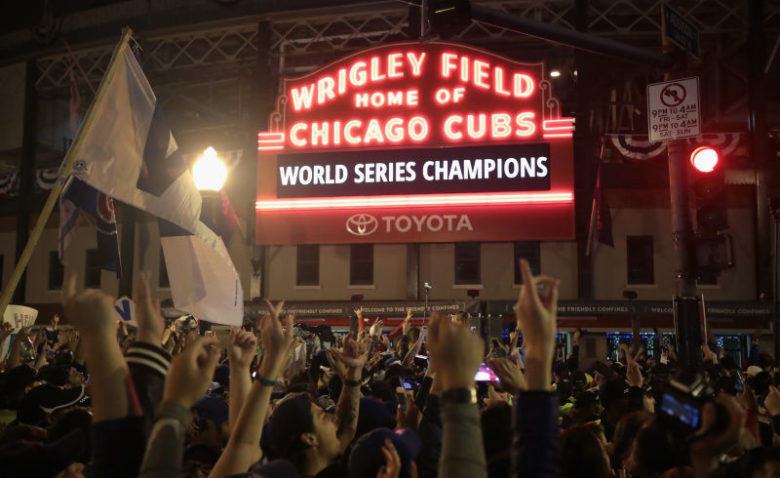 Some voters will definitely have some 'splaining to do: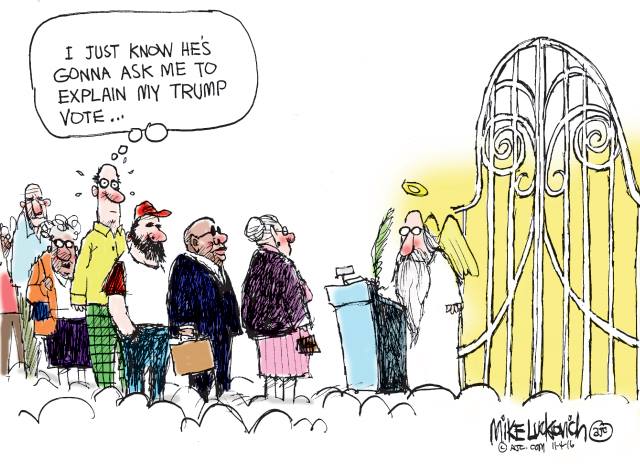 When you think that all the choices are bad, what are ya gonna do?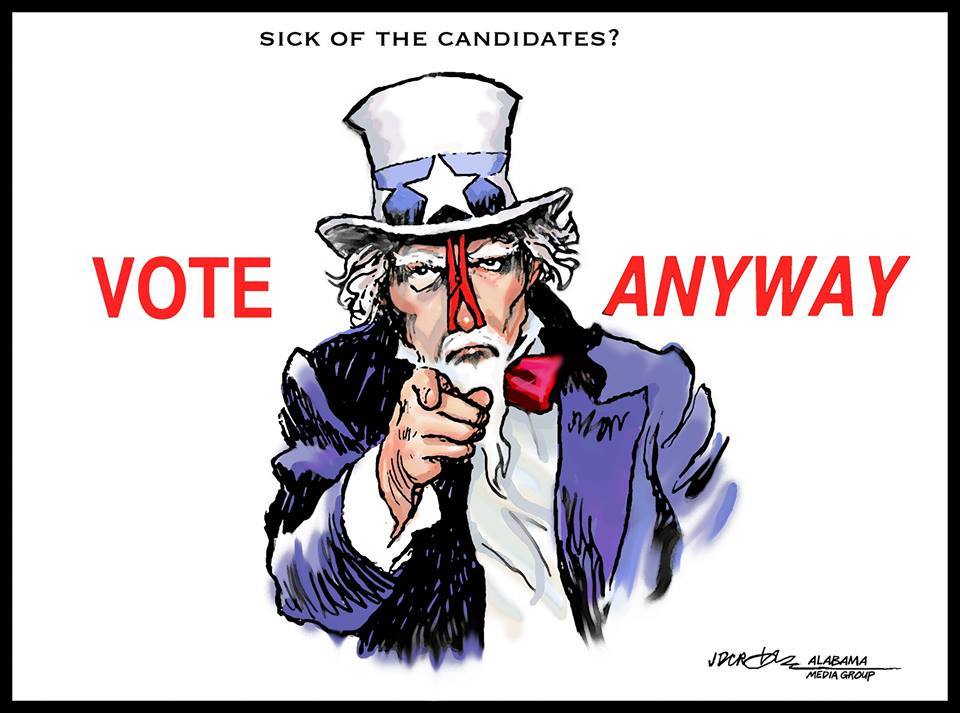 Views differ on Comey: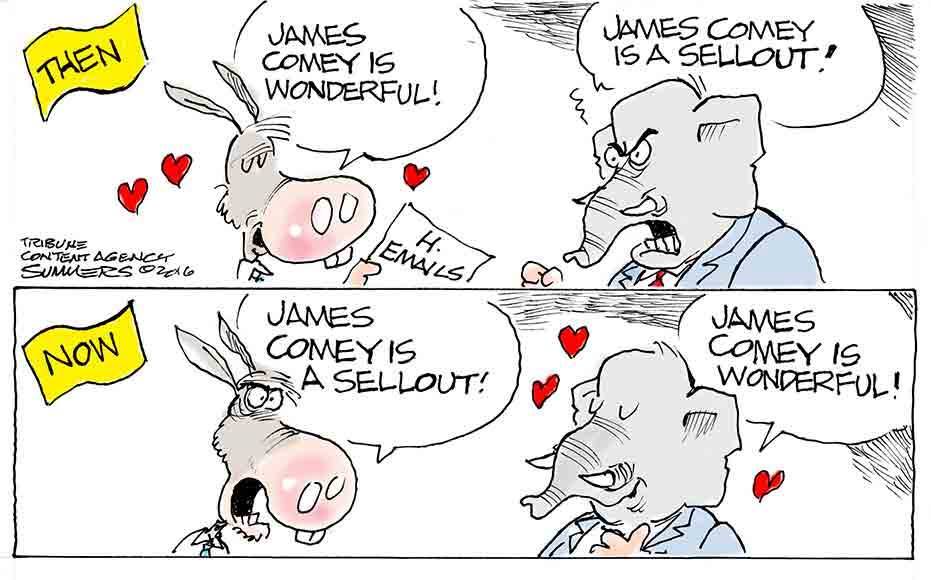 FBI Director takes on a new meaning: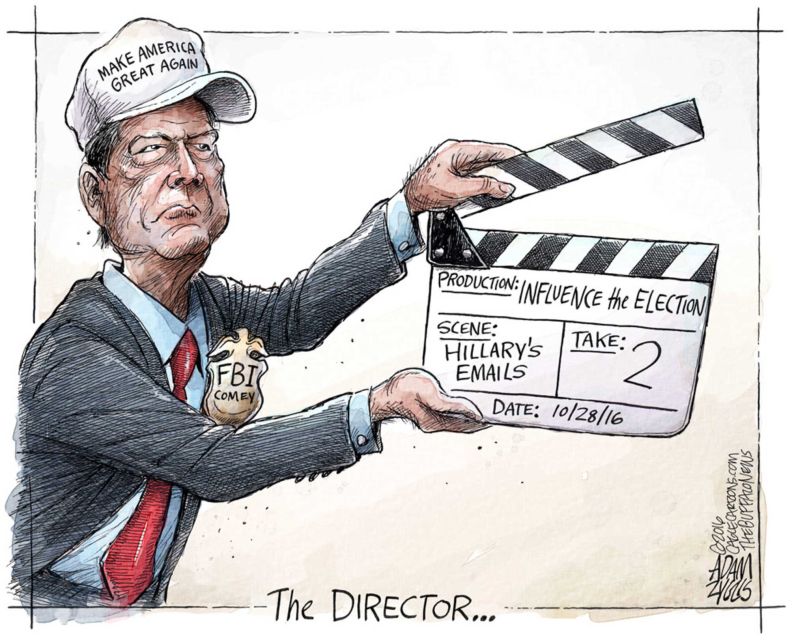 If Trump wins, some are going to Canada, others are just going: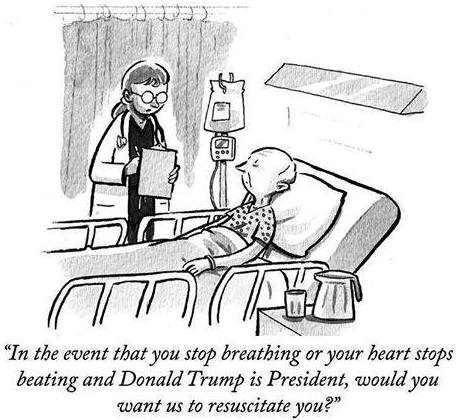 When it's all over, we'll call it a "Wave Election":