In a week filled with news that forces you to look at it, one thing stands out: The "Dossier" on Donald Trump which purports that the Russians have collected some things that could be used to blackmail our Orange Overlord. There are many things to "get", in order to understand this story, but let's focus on the blackmail element.
According to the 35-page Dossier, Russia (supposedly) has blackmail material on Trump but isn't using it. OTOH, the CIA and the rest of the intelligence community (IC), and certain media players are using it, both by making sure we know that the Dossier exists, and that Trump and Obama were told about it.
The story, which had apparently been around DC since the summer, was retailed to the rest of us this week. Trump's reaction was typical, blaming the IC, while saying it was more fake news. And it could be just that, no one seems to know.
Then, Trump was warned by Chuck Schumer (D-NY) and Senate Minority Leader, saying on MSNBC: (emphasis by the Wrongologist)
You take on the intelligence community, they have six ways from Sunday of getting back at you. So even for a practical, supposedly hard-nosed businessman, he's being really dumb to do this."
Wow! The president-elect threatened by the Senate Minority Leader, implying that the IC will get back at him if he doesn't stand down. And there was no shock from Democrats, who have decided that they are the CIA's best buddies, and that they love, love the rest of the IC.
Yet, when Clinton was being skewered for her emails, Dems protested loudly about the interference by the FBI. Glenn Greenwald has an excellent piece about the IC inserting itself into the US election, along with the Russians and others. As part of the story, he has this to say about the Democrats:
Did Russia attempt to interfere in the US election? Of course, and Democrats condemned it. Did the agents of the FBI et al attempt to interfere in the US election? Of course, and Democrats condemned it. Is the national security state today interfering in the outcome of a US election, by trying to destabilize and force its will on the incoming administration? Of course, and Democrats are cheering it.
The Dems are seeing just what they want to see, and that's the (for now) flesh wound inflicted on Trump by the IC. They are not looking at what's in plain sight. Which is the many efforts at false news stirring the pot of presidential illegitimacy, by domestic state actors as well as foreign.
Democrats should not support this; it's dangerous…for them as well as for America. More about this next week.
The IC is far from happy with the Donald: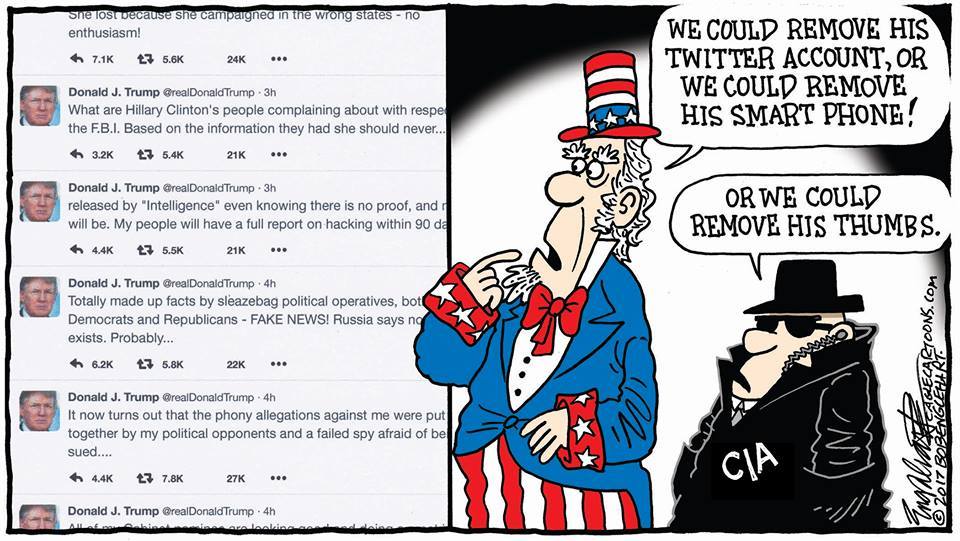 The GOP has started on their Repeal and Replace plan: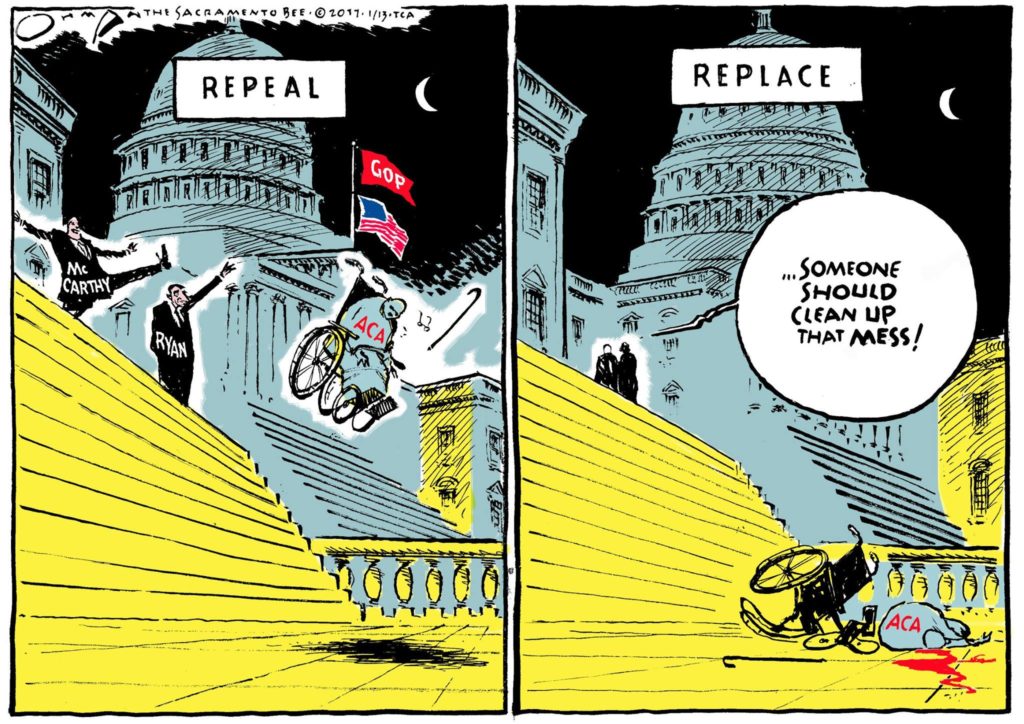 The GOP wants to take care of at least one pre-existing condition: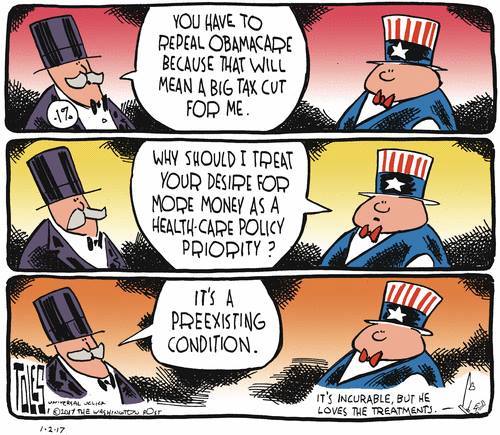 Trump's cabinet nominees began their Senate hearings this week: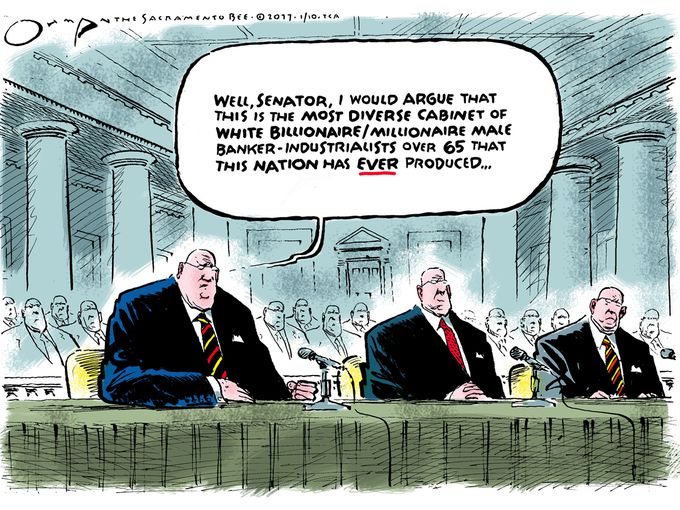 Secretary of State Nominee, Rex Tillerson, has to prove he's not channeling Exxon: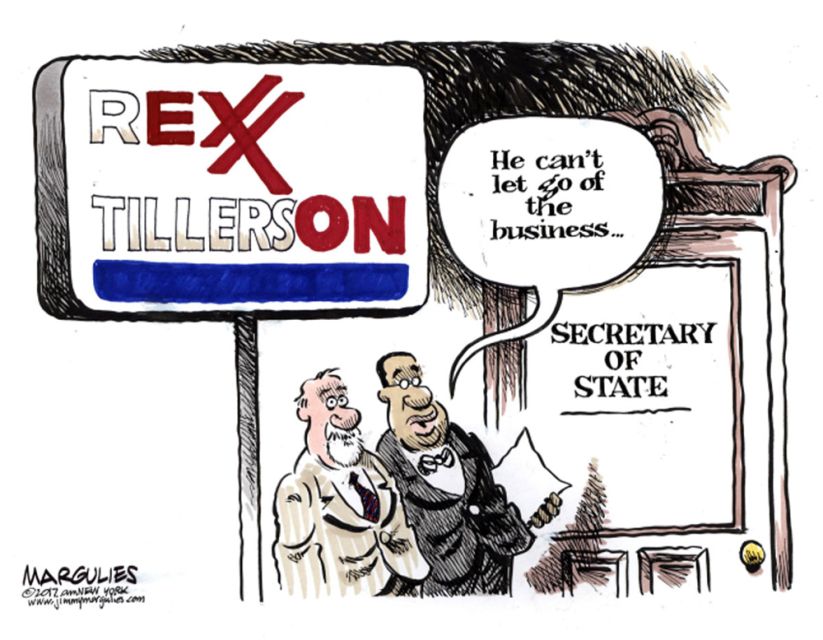 Obama gave his farewell speech, and headed into the sunset: