"All of the true things that I am about to tell you are shameless lies." –Kurt Vonnegut.
Quoting from Vonnegut's "Cat's Cradle" seems to catch the Trump zeitgeist. It was hard to focus on what the GOP and Trump were doing between the tweetstorms. So you could be forgiven for not noticing that Trump's ban on immigration includes Green Card holders from seven Muslim-majority countries from entering the US. And Homeland Security says that's really the policy. Legal residents holding the wrong passport who happened to be outside the US are now stranded. This includes students, business executives, and even a few US business owners. You can leave, but you cannot come back is the message of the day. Christians will be allowed in though, so here's the best idea yet: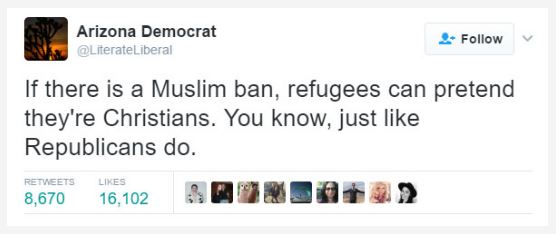 Trump builds a wall to keep Speedy out: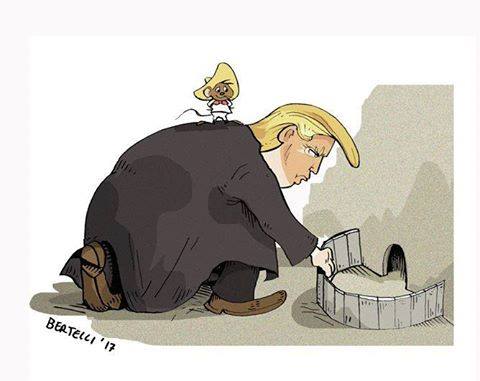 This is from Italy's Matteo Bertelli. You can bet that in his next panel, Speedy jumps up on Trump's head, and The Donald grabs a hammer…
Voter fraud is a yuuge problem only in the Orange Ahab's mind: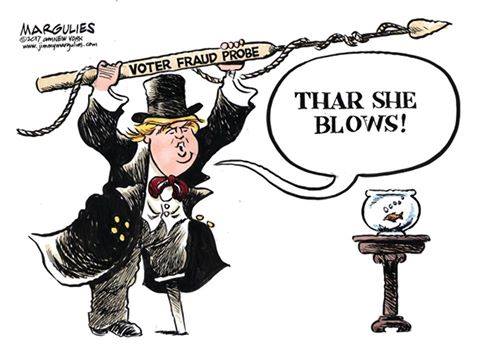 Voter fraud? Or, voted for a fraud?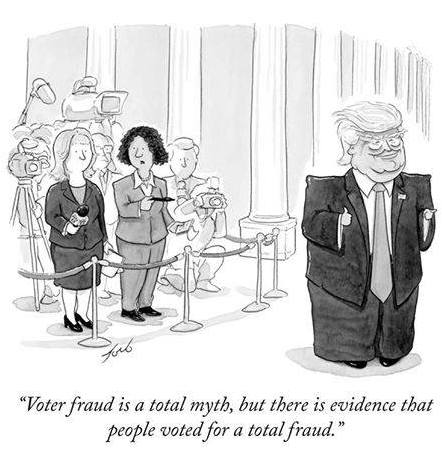 Trump wants at least one Chinese import: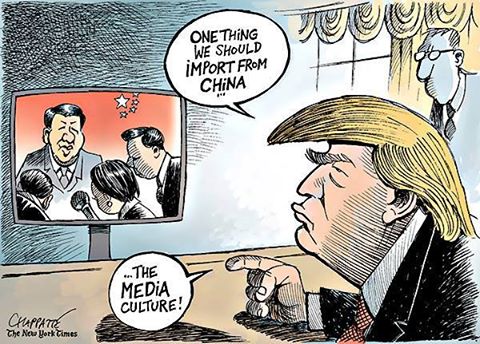 Trump keeps his focus on the real enemies: