The Daily Escape: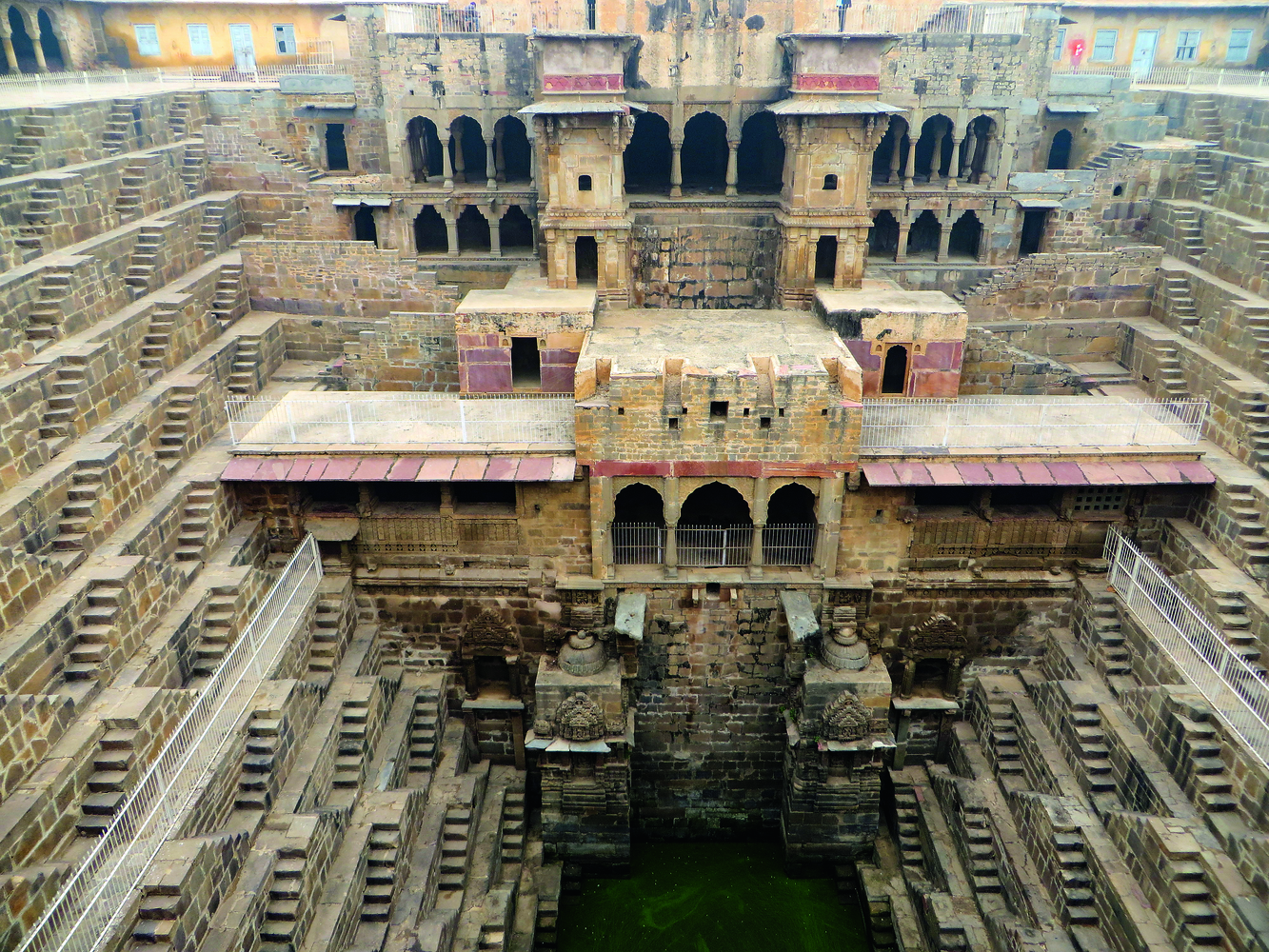 Stepwell, Rahasthan India – photo by Victoria Lautman. Stepwells were carved to make it possible to bring water up from deep wells. Only about 250 stepwells remain.
Big week. Trump cozies up to Schumer and Pelosi, earning the enmity of Ryan and McConnell. Hurricane Irma slices through the Caribbean, and is making landfall in Florida as Wrongo writes this. The Wrong family offers its best wishes to those who are still in the path of the storm.
But, there is another storm brewing over at Equifax, who was nailed by a breach that could have essentially exposed everyone with a credit record in the US:
Equifax, a provider of consumer credit reports, said it experienced a data breach affecting as many as 143 million US people after criminals exploited a vulnerability on its website. The US population is about 324 million people, so that's about 44% of its population.
Criminals exploited a US website application vulnerability to gain access to certain files…
Probably yours, 143 million credit records were exposed. Equifax is offering free credit monitoring to anyone affected, but that's a cheap make-good for compromising the credit information of almost everyone in the US with an Equifax credit file. That includes anybody who ever had a credit card, or completed a loan application in the past 25 years.
Needless to say, consider your identity compromised, and take steps before Equifax strikes again. If you're wondering whether heads will roll at Equifax, don't fret. It looks like they knew what was coming, and acted in their own self-interest:
Three Equifax Inc. senior executives sold shares worth almost $1.8 million in the days after the company discovered a security breach that may have compromised information on about 143 million U.S. consumers.
Equifax says that it discovered the intrusion on July 29.
Regulatory filings show that three days later, Chief Financial Officer John Gamble sold shares worth $946,374 and Joseph Loughran, president of US information solutions, exercised options to dispose of stock worth $584,099. Rodolfo Ploder, president of workforce solutions, sold $250,458 of stock on Aug. 2. None of these transactions were listed as part of 10b5-1 pre-scheduled trading plans, so they most likely were spur-of-the-moment.
In other words, these titans of capitalism knew for over a month, but didn't tell anyone, and then sold shares before revealing the breach. BTW, Equifax's stock crashed on the news. We used to call that insider trading, but we no longer expect corporate America to pay for its mistakes.
In a society that respected its laws, these guys would be already in jail. Not only have they hidden the attacks, giving people less time to react, but they have also sold their shares using privileged information.
The corporate rats always jump ship before the boat sinks.
In honor of Hurricane Irma, and to help those who have boarded up, filled the tank and moved out, we have two pieces of music today. For the fans of popular music, here is "Ridin' The Storm Out", from the 1973 album of the same name, by REO Speedwagon:
Takeaway Lyric:
The wind outside is frightening
But it's kinder than the lightning
Life in the city it's a hard life to live
But it gives back what you give
Those who read the Wrongologist in email can view the video here.
And for those who wish to be contemplative while experiencing the devastation, or awaiting news of it, grab a hot steaming cup of Georgio's Colombia Pink Bourbon Los Cedrol coffee. Now, put on your headphones, and listen to Rossini's "La Tempesta – VI Sonata a quattro in D major" for two violins, violoncello and double bass. Rossini wrote this in 1804, when he was 12 years old. Go ahead, eat your heart out, you're unlikely to be that good, ever. This version is performed by Orchestra Atalanta Fugiens, conducted by Vanni Moretto: