The week was dominated by two stories, the Republican tax cut efforts; and the variations on the sexual harassment theme by men in positions of power.
Let's talk about sexual predation by men. We shouldn't be pushing all predators to the front of the same firing squad. Without diminishing or excusing what any of these scumbag politicians have done (Al Franken, Bill Clinton) pedophiles are in a detestable class all by themselves. We are now in the middle of a teachable moment, where publicizing how badly men have treated women in our society might bring about real behavioral change. This is solely due to those many, if not most, women who are saying that they aren't going to take it anymore. This tsunami of accusations and personal testimony will bring down some of the worst of the predators. In this case, sunlight is the best disinfectant.
The GOP wrote the bill. Now, we'll see who votes for it: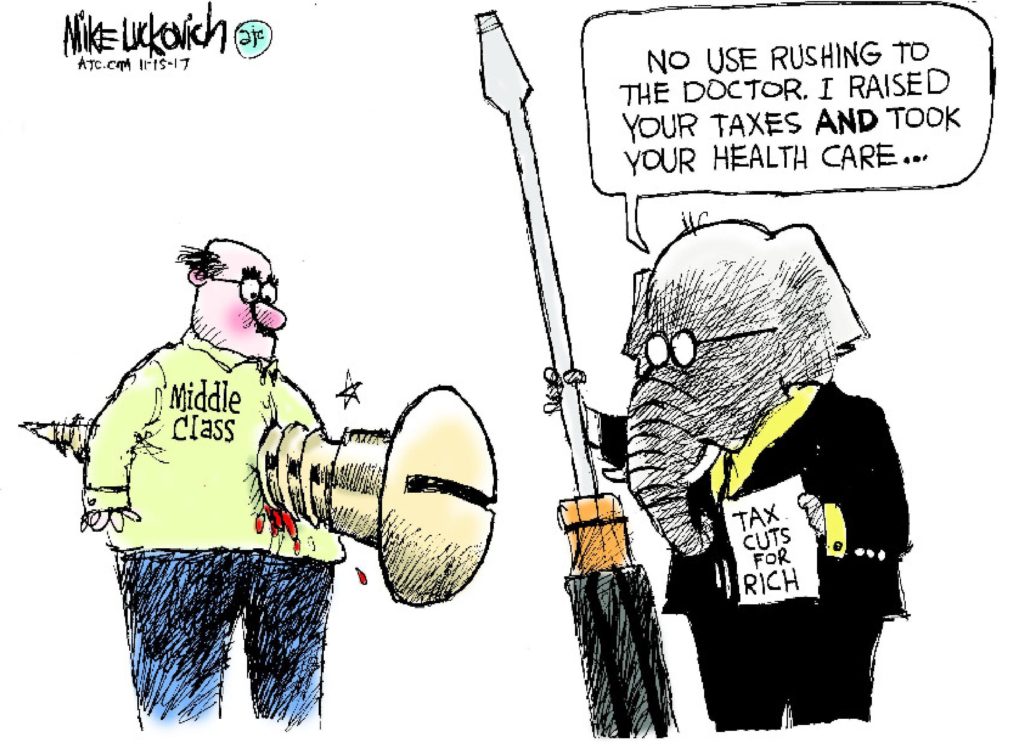 The elephant will always protect his best constituents: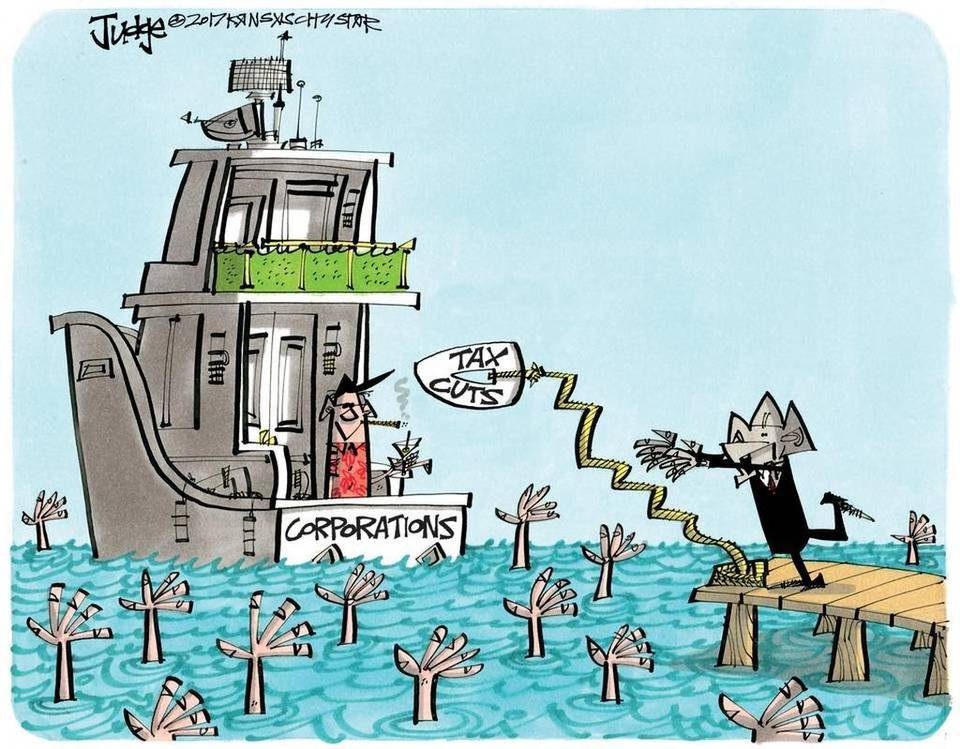 Using the Pot/Kettle meme brings risk: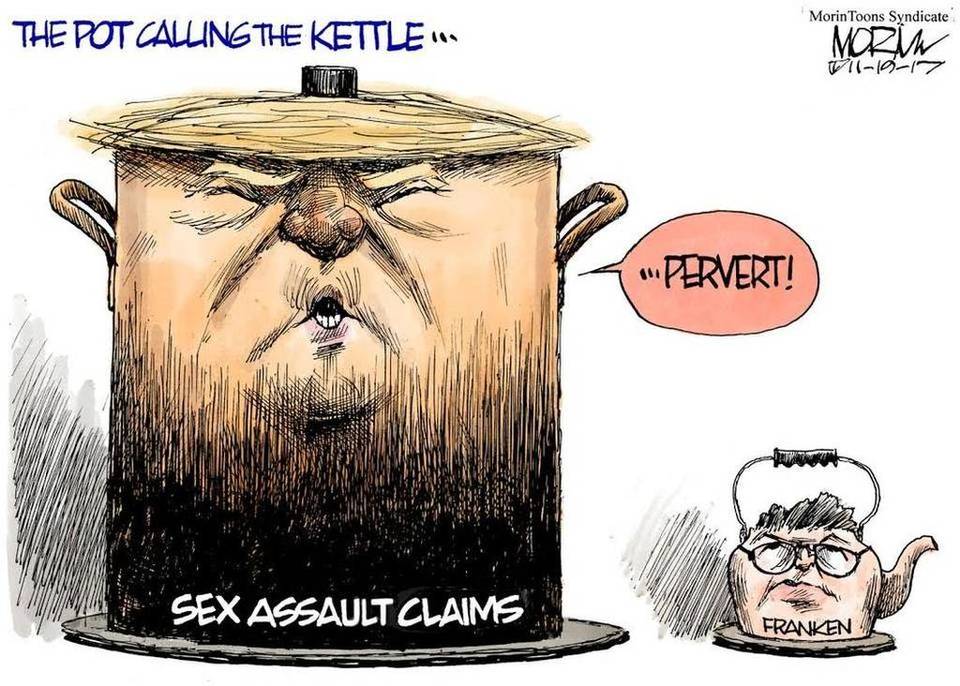 Mitch has selective beliefs when women tell their truth: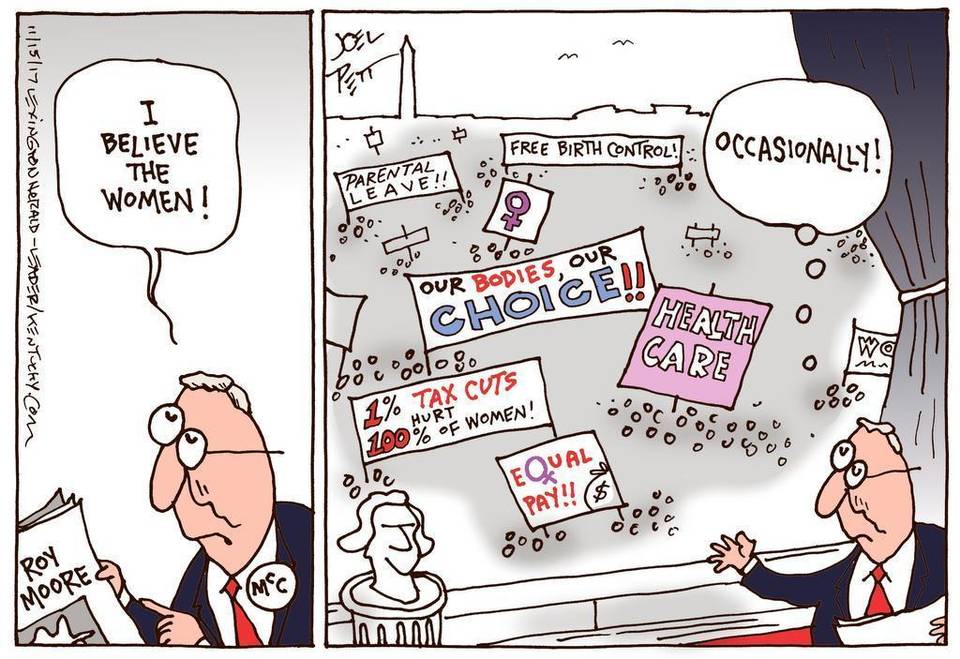 The sexual predator issue focuses the thinking of Republicans: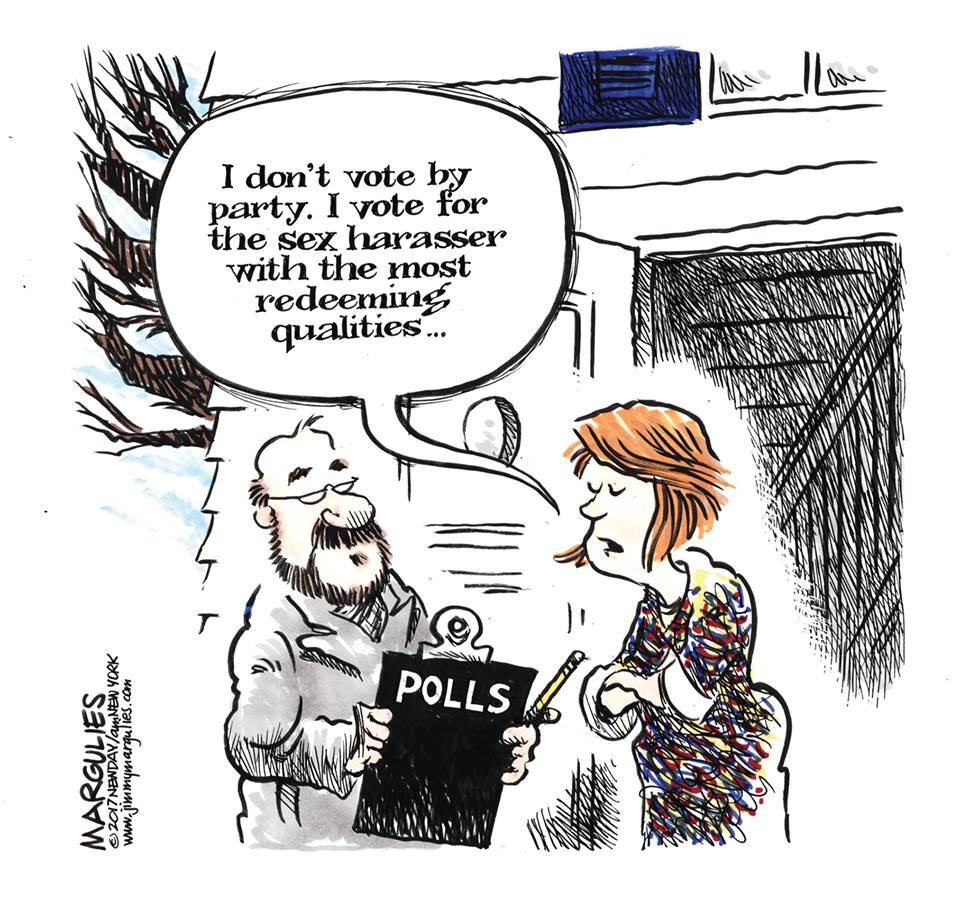 Trump chose Jeff Sessions for Attorney General in part because Alabama would be a lock to elect another Republican. We'll see in 3 weeks if that works out as planned.
Bonus Republican hypocrisy: Do these people ever hear themselves?