The Daily Escape: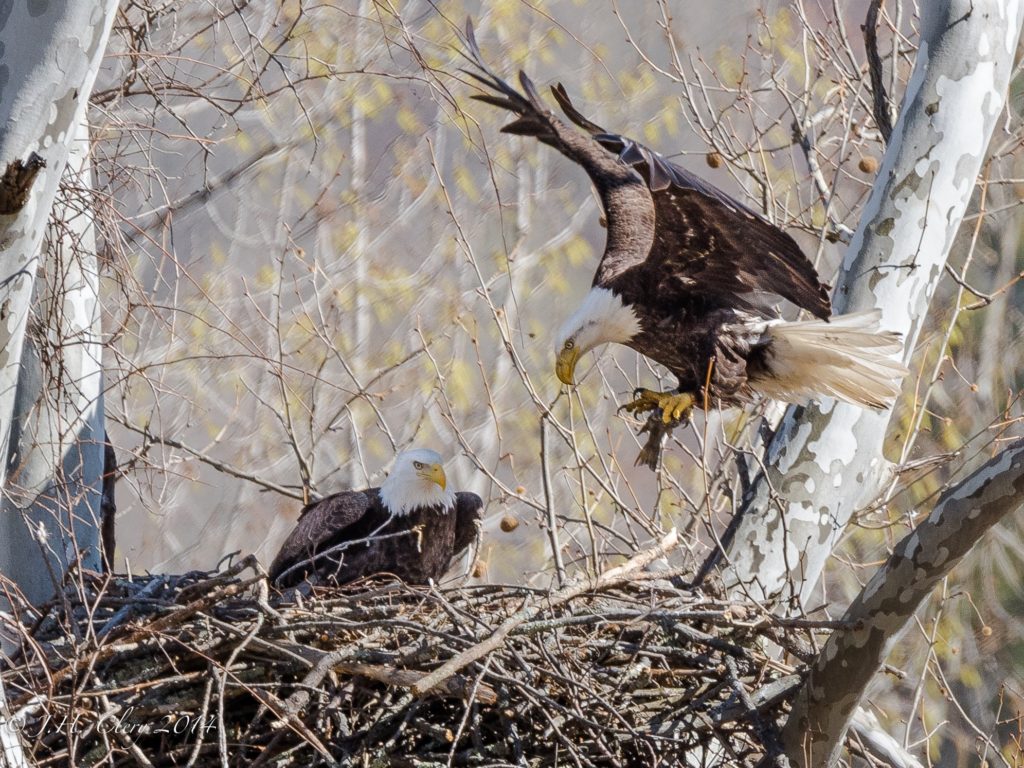 Eagles Nest, Housatonic River, Litchfield County CT – 2018 photo by JH Cleary
To say that the Trump administration has become a dysfunctional mess is an understatement. Here's one example: Yesterday, the Administration announced that it would impose 25% tariffs on imported steel and 10% on imported aluminum. Here is some detail behind Trump's tariff announcement:
There were no prepared, approved remarks for the president to give at the planned meeting, there was no diplomatic strategy for how to alert foreign trade partners, there was no legislative strategy in place for informing Congress and no agreed upon communications plan beyond an email cobbled together by [Wilbur] Ross's team at the Commerce Department late Wednesday that had not been approved by the White House.

No one at the State Department, the Treasury Department or the Defense Department had been told that a new policy was about to be announced or given an opportunity to weigh in in advance.

The Thursday morning meeting did not originally appear on the president's public schedule.
The greatest danger to America is not Russia or China, it's actually Donald Trump. When so much of your goods are imports, saying "1, 2, 3, 4, I declare a trade war" will not produce positive outcomes for the average American, who will simply pay more for their imported products. That will cause some inflation, and maybe, impact the bond markets, which hate higher inflation. It could also cause profit pressure for certain companies that rely on steel and aluminum as a basic raw material, companies like auto and airplane manufacturers.
OTOH, while elites will not like Trump's move, free trade is not always good for Americans.
But, this guy doesn't know what he's doing when it comes to global trade. It isn't a real estate deal. It involves multiple inputs and outputs across multiple industries and countries.
Not simple enough for a Stable Genius to understand.
On the road here in the south, Wrongo stopped at a McDonald's to pick up a plain burger patty for a dog who was fussy on our trip. Wrongo asks for a plain patty, no sauce, no bun. The clerk says: "What's a patty?"
So, this weekend when the Atlantic Northeast and the Pacific Northwest are both experiencing highly unusual weather, Wrongo and Ms. Right and the dogs are in the Southeast, experiencing spring-like weather. It's time to forget Trump and his wars, real and imagined, and think spring. Sit back and brew up a hot cup of Kicking Horse's Smartass Coffee. The brewer says: "just a bright, chocolaty concoction for the smart-thinking, deep-drinking, good-at-their-game-in-the-morning crowd".
Obviously, not a coffee for Trump.
Now, settle back and listen to "On Hearing the First Cuckoo in Spring" by Frederick Delius. He composed it in 1912. Here it is performed by Portugal's Orquestra Clássica do Centro in 2013:
Those who read the Wrongologist in email can view the video here.