The Daily Escape: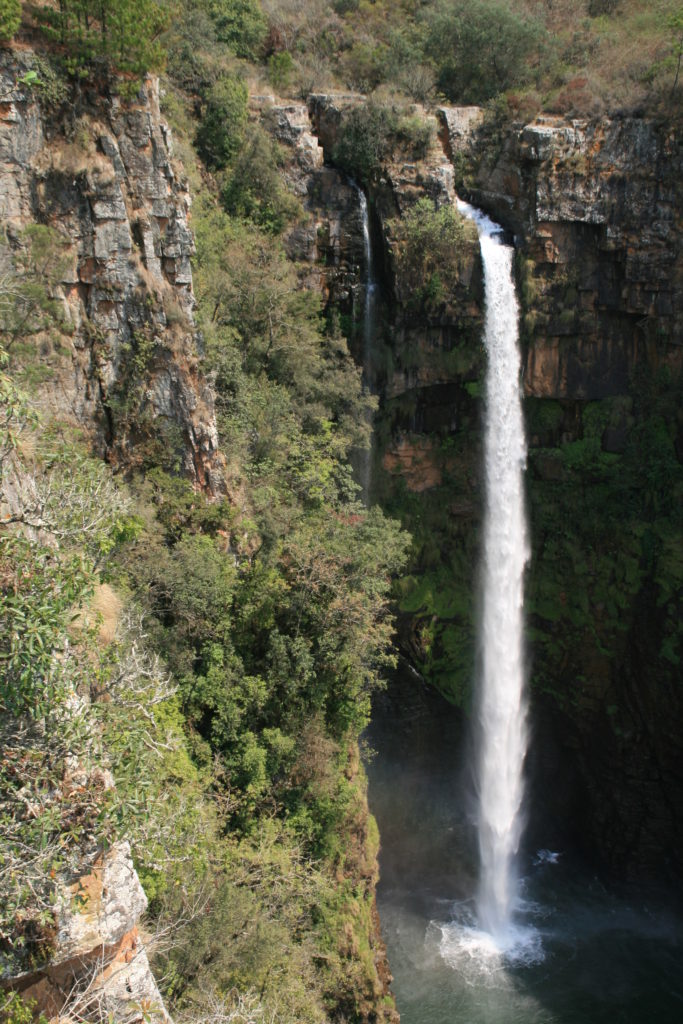 Mac-Mac Falls, Pilgrim's Rest, South Africa – 2006 photo by Wrongo
Millions of Americans fail to vote in every election. Yet, despite the historic importance of the 2018 midterms, more than 100 million are unlikely to show up at the polls this November, according to a new USA TODAY/Suffolk University poll. Here is a graphic illustration from USA Today: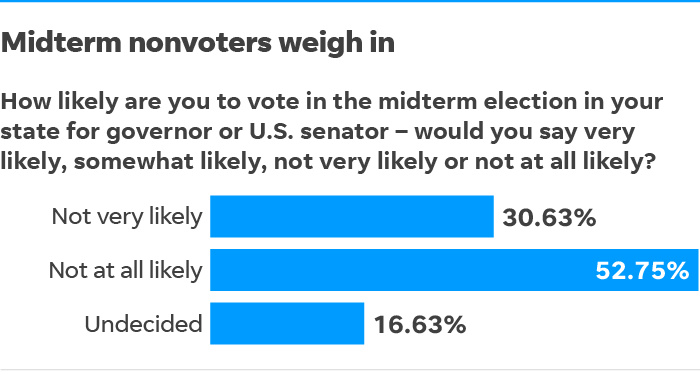 Source: Frank Pompa/USA Today
This tells us that many more citizens will be nonvoters in this year's crucial midterm elections than are likely to be voters. In the 2014 midterm, only about one-third of eligible voters actually voted. We also saw in the 2016 Presidential election that only 55% of voting age citizens cast ballots. That was the lowest turnout in a presidential election since 1996, when 53.5% of voting-age citizens actually voted.
The new Suffolk poll gives us a good sense of the turnout challenge for this November. Here's what the non-voters say:
They have given up on the political parties and a system that they say is beyond reform or repair.
They say that the country's most important problems include: political gridlock, the economy, health care, education and immigration. Those subjects were mentioned more frequently than guns, terrorism, or taxes.
They lean left in their political choices. If they were to vote for president, they would favor a Democratic candidate over Trump, 35% to 26%, with the remaining being undecided or choosing "third party" or "other."
In a contradiction, the respondents indicated that they lean right in their political philosophy. More than 29% called themselves conservative, 36% said moderate and 17% said liberal.
About three-quarters of respondents say religion plays an important role in their lives — and three-quarters also said the federal government also plays an important role.
55% of the nonvoters and unlikely voters said they viewed Trump unfavorably. A third said they backed Hillary Clinton in the 2016 election, while 28% said they had supported Trump. About 30% said they didn't vote.
The 2018 midterm prospects for both parties hinge on boosting turnout. How turnout increases, and where it will come from is up in the air, but it will have to include people who do not always vote.
Given the state of American education, it's no wonder that some non-voters aren't familiar with the concept of 'self-fulfilling prophecy'. If you don't vote because you think your vote doesn't matter, then your vote won't matter because you didn't bother to vote.
But, some of the early special elections this year suggest a pattern of unusually high turnout among those without a history of regularly voting.
A final thought: When you don't vote, your intent might be to say "none of the above," but your impact is "any of the above". If we want a better country, then we must be better citizens.
That means participating in government and above all, voting.
Do whatever you can to help drive turnout in November.
(The Suffolk survey polled 800 adults between April 2 and 18, using live interviewers to reach both landlines and cellphones. It has a margin of error of +/- 3.47 %.)