Last week, the nation's six big Wall Street banks posted record, or near record profits in the first quarter. They can thank the Republican's tax cut. The tax cut saved them $3.59 billion last quarter:
While higher interest rates allowed banks to earn more from lending in the first quarter, the main boost to bank came from the billions of dollars they saved in taxes under the tax law Trump signed in December. Combined, the six banks saved at least $3.59 billion last quarter.
Before the tax law change, the maximum US corporate income tax rate was 35%. Banks historically paid among the highest tax rates, because of their US-centric business strategies. Before the Trump tax cuts, these banks paid 28% to 31% of their yearly income in corporate taxes.
Last week's results showed how sharply those rates have dropped. JPMorgan Chase had a first-quarter tax rate of 18.3%, Goldman Sachs paid 17.2%, and the highest-taxed bank of the six majors, Citigroup, had a tax rate of 23.7%. Bank executives at the big six firms have estimated that their full-year tax rates will be about 20%-22%. If you annualize the quarterly savings, $3.6 billion is about $14 billion a year for the six largest banks in America.
Does anybody think that the savings will go to customers in the form of reduced service fees? Or employee raises? Nope, Bank of America announced in December that they will be spending $5 billion to buy back their shares.
This is a permanent annual loss of revenues for America. If the GOP stays in power, you know exactly what they plan to cut to make up these billions. On to cartoons.
Trump's week looked like this: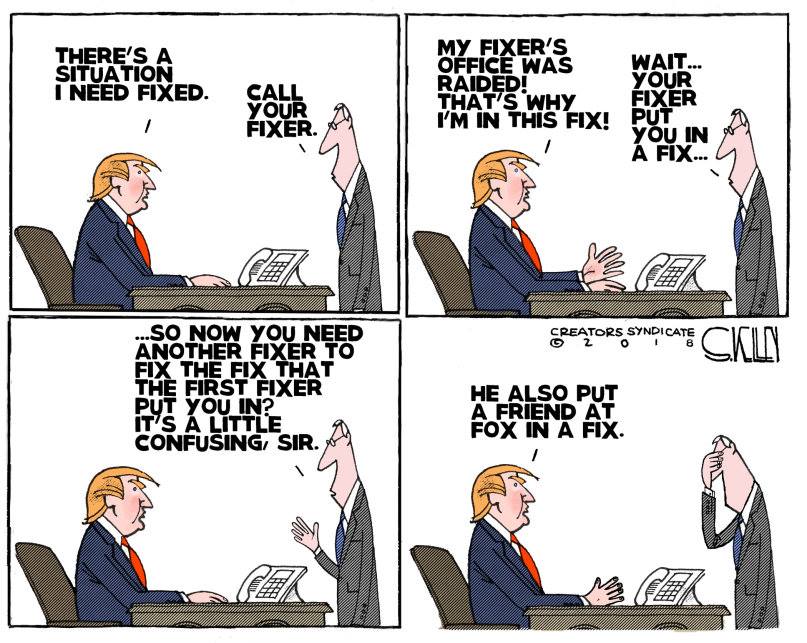 (But you can't fix FOX.)
The two guys who were arrested had a bad day. Maybe Starbucks shouldn't say "shot":
Rumors that you will be fired will cause anxiety: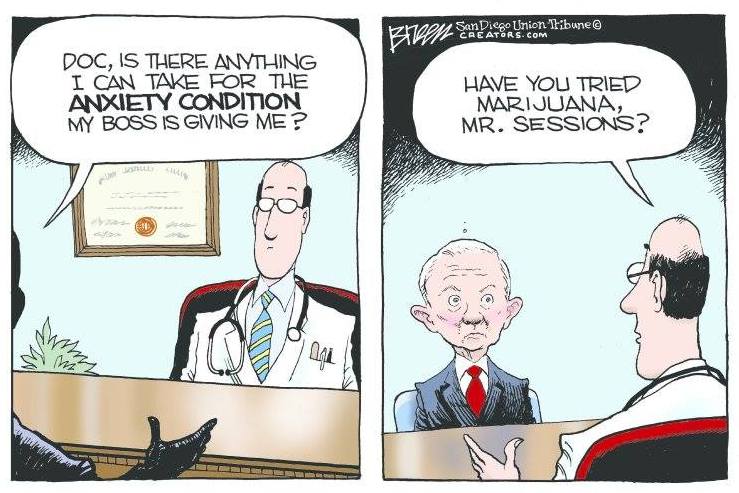 (Maybe John Boehner can hook him up.)
What Syrians might say about Trump's cruise missile attack: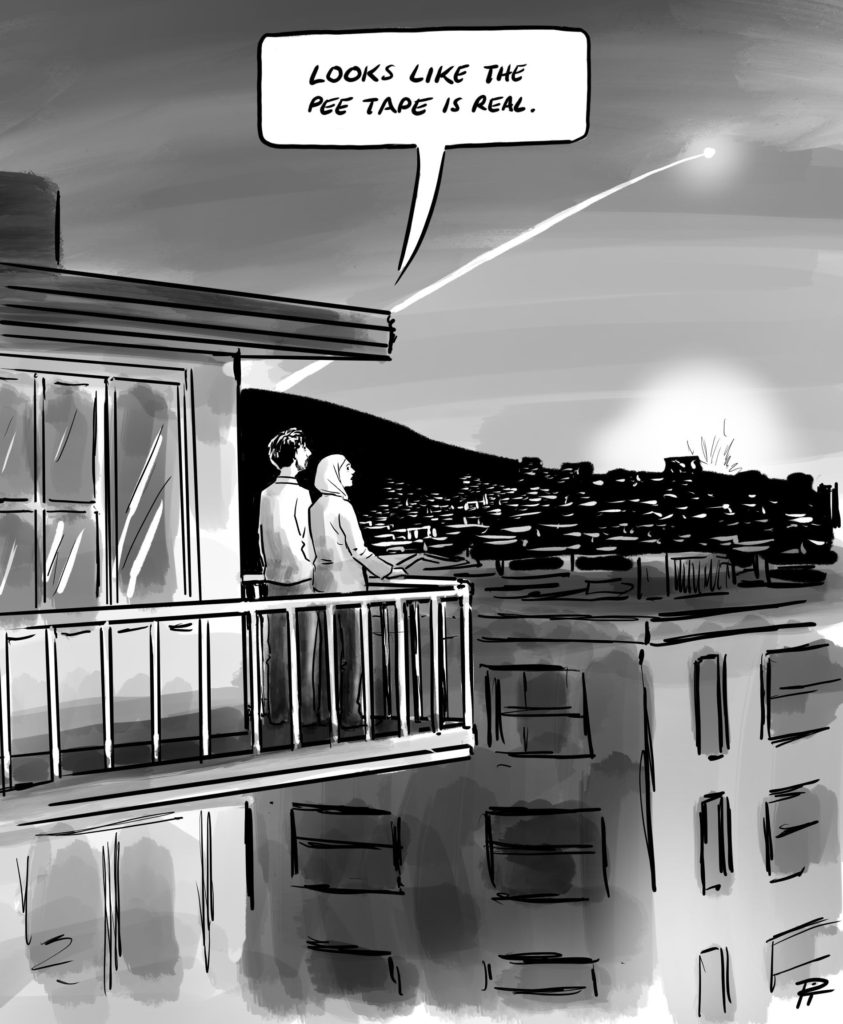 Dems' leadership isn't up to the 2018 task: