The Daily Escape: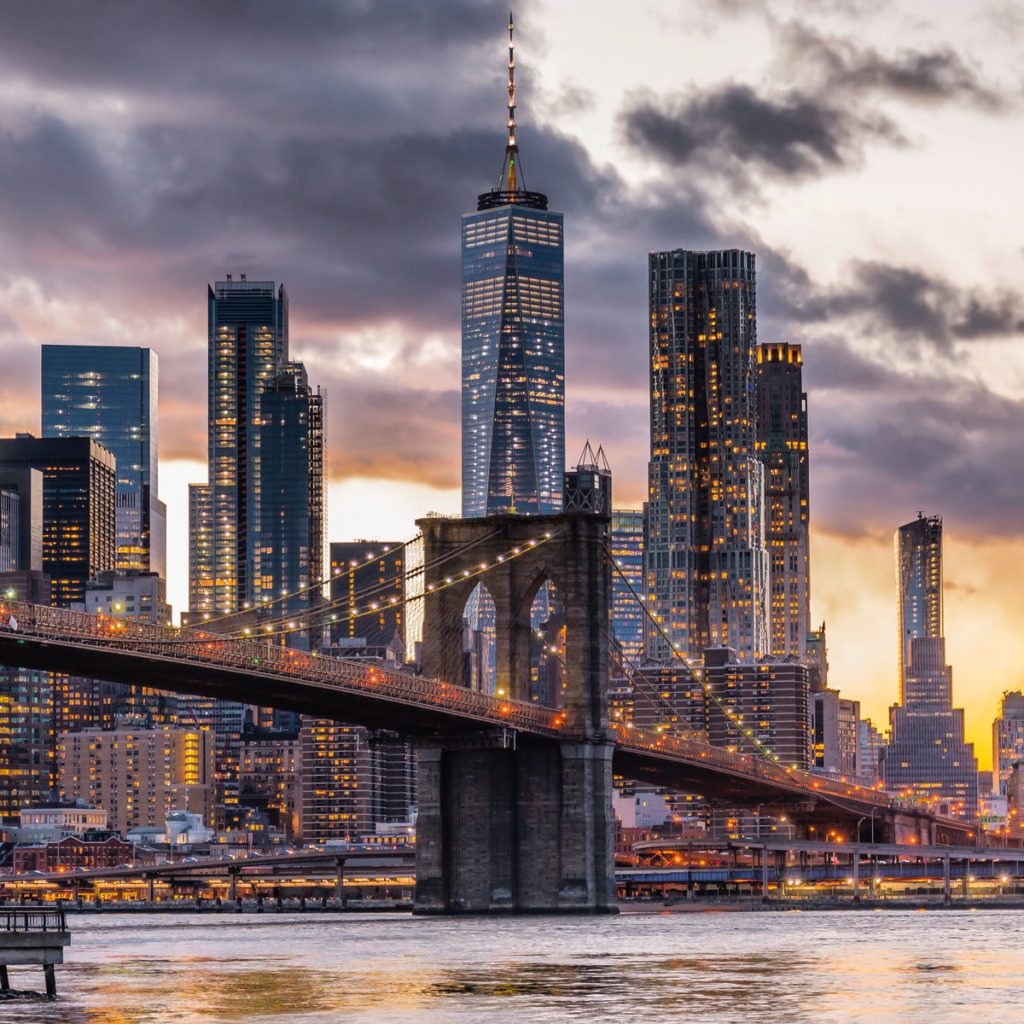 One World Trade Center viewed from Brooklyn, NY – 2018 photo by nyclovesnyc
Yesterday, we talked about immigration-skepticism in Europe. As if to underline that toxic atmosphere, the Hungarian government just announced it has drafted new laws to criminalize acts that help illegal migrants in Hungary. From the BBC:
If passed in its current form, the legislation could make printing leaflets with information for asylum-seekers and offering them food or legal advice a criminal offence.
Reuters quotes Hungary's Magyar Hirlap newspaper saying that prison sentences ranging from a few days to a year, are part of the new legislation. Hungary, Poland, the Czech Republic and Slovakia all oppose an EU plan to relocate 160,000 refugees from Italy and Greece, where migrant camps are overcrowded.
While the US is now wrestling with its own immigration issues, it has more immigrants than any other country in the world. Today, more than 40 million people living in the US were born in another country, about one-fifth of the world's total migrants in 2015.
The US granted nearly 1.2 million individuals legal permanent residency in 2016, more than two-thirds of whom were admitted based on family reunification, a policy that Trump wants to end. Other categories included: employment-based preferences (12%), refugees (10%), diversity (4%), and asylum seekers (3%). At the end of 2017 there were more than four million applicants on the State Department's waiting list for immigrant visas.
Donald Trump and his Attorney General Jeff Sessions, have many anti-immigrant views. Trump has tried to ban immigrants from predominantly Muslim countries, but it's clear that his main issue is with migrants from Mexico and Central America, not Muslims. From the Council on Foreign Relations:
Trump more than halved the annual cap of refugees admitted to the US to fifty thousand, and his orders could make it more difficult for individuals to seek asylum; more than 180,000 applied for asylum in 2016. In 2017, the administration ended temporary protected status (TPS) for thousands of Nicaraguans and Haitians who were allowed into the US after environmental disasters in their home countries in 1999 and 2010, respectively….In 2018, Trump ended the same relief program for nearly two hundred thousand Salvadorans who came after a 2001 earthquake.
Trump signed several executive orders (EO) affecting immigration policy. The first, focused on border security, ordered the construction of a physical border wall across the US border with Mexico.
The second EO restricted federal funds to so-called sanctuary cities. That isn't as bad as Hungary prosecuting anyone who assists migrants, but it's getting close.
The third banned nationals from Iran, Iraq, Libya, Somalia, Sudan, and Yemen from entering the US for at least 90 days, and blocked nationals from Syria indefinitely.
Trump also cancelled the DACA rules.
But the new policy of separating immigrant kids from their parents should earn the Trump administration a special place in hell. Families crossing the border are being separated, with kids going to a separate place of detention, while their parents go to a different holding facility. To help facilitate the process, Immigration and Customs Enforcement, (ICE), developed a bus fitted with child seats for the small children who still need them, and who were separated from their parents when ICE arrested the parents. Here is a screen grab from website of the ICE contractor, the GEO Group: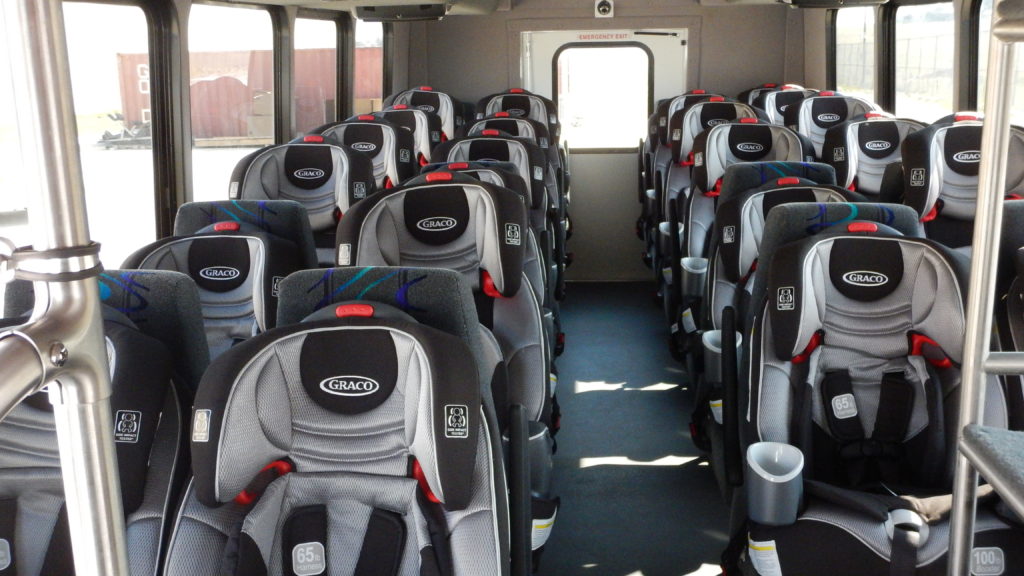 Of course putting children on buses can be innocuous. Most of us have ridden on school buses. But the picture is disturbing even if you didn't know that it was used as part of an immigrant round-up, because every seat is a car seat.
It implies that there are going to be a bunch of infants and toddlers in the bus with few, or no parents. The damage being done by the Trump administration by separating these kids can't be undone.
It's like those kids in Detroit drinking lead-laced water. This will damage all of them.
Just when we think humanity's capacity for vileness can't be exceeded, we are again proven wrong. It's not just that the Trump administration had the idea for a prison bus for children to begin with. It's not just that the contractor is proud enough to advertise the bus on their website. What are they both telling us?
Why do they bother with the child seats?
The implication is: "Sure, we rip these small children away from their mothers, but we care a lot about their safety in traffic."
Trump and Sessions should live in a pit of fire in their special place in hell.