The majority of Americans under 18 live in households that receive "means-tested assistance" from the US government. In 2016, according to the most recent data from the Census Bureau, there were approximately 73,586,000 people under 18 in the United States, and 38,365,000 of them, 52.1%, resided in households in which one or more persons received benefits from a means-tested government program.
Those programs include the Supplemental Nutrition Assistance Program (food stamps), Medicaid, public housing, Supplemental Security Income, the Special Supplemental Nutrition Program for Women, Infants and Children, Temporary Assistance for Needy Families, and the National School Lunch Program.
And when the Census Bureau excluded school lunch programs from its calculations, the percentage of those under 18 who lived in a household receiving means-tested assistance (44.8%), still exceeded the percentage in any other age bracket.
We have now had four straight years: 2013 – 2016, during which a majority of those under 18 lived in a household taking means-tested benefits.
The primary reason for this is that most in this category are single parent households headed by a woman. Many can't find employment paying a decent wage with some benefits. Many have to choose between full-time work and childcare. Some are working 2-3 part time jobs but still can't cover their expenses.
But, the economy is good, the stock market is great, so why worry about these banana republic statistics, America? On to cartoons.
Trump sings the Lynyrd Skynyrd song, "What's That Smell?"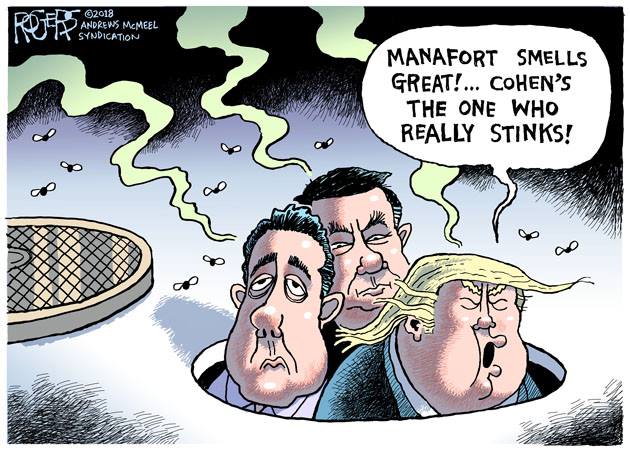 Speak to a Trumpist, and you'll find a reasonable, fact-driven human being: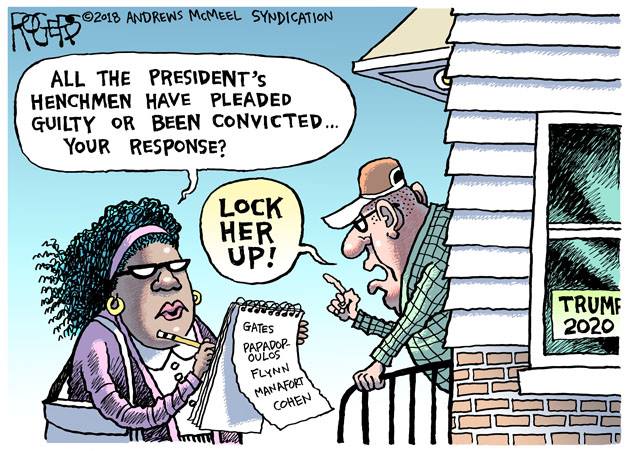 Trump tweets about "widespread" killings of white farmers in South Africa. Here's the truth: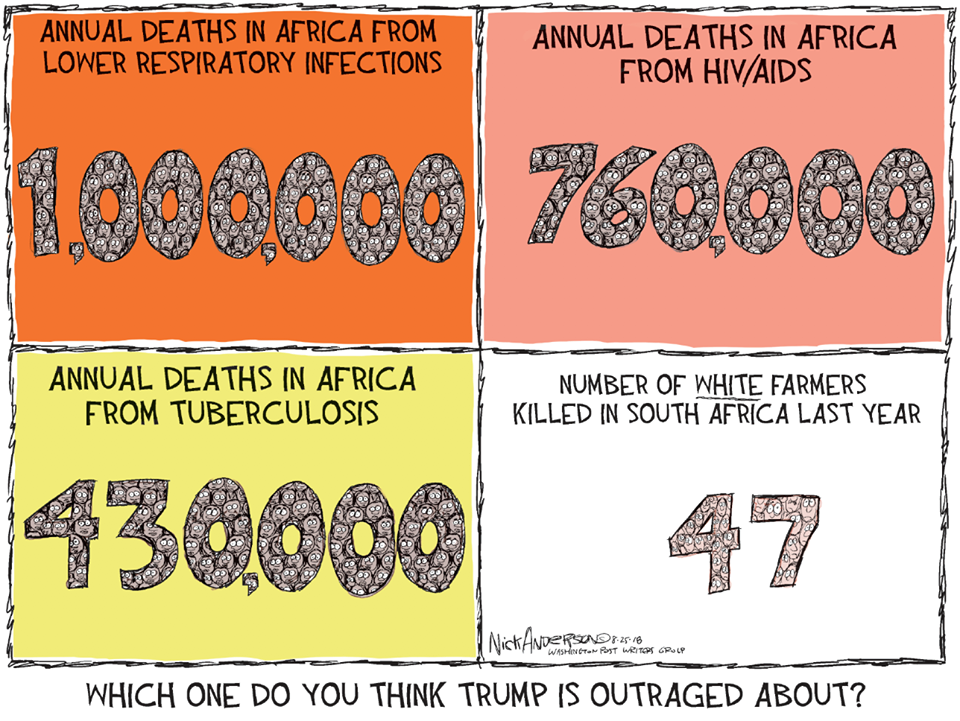 Immigration unmasks the hate: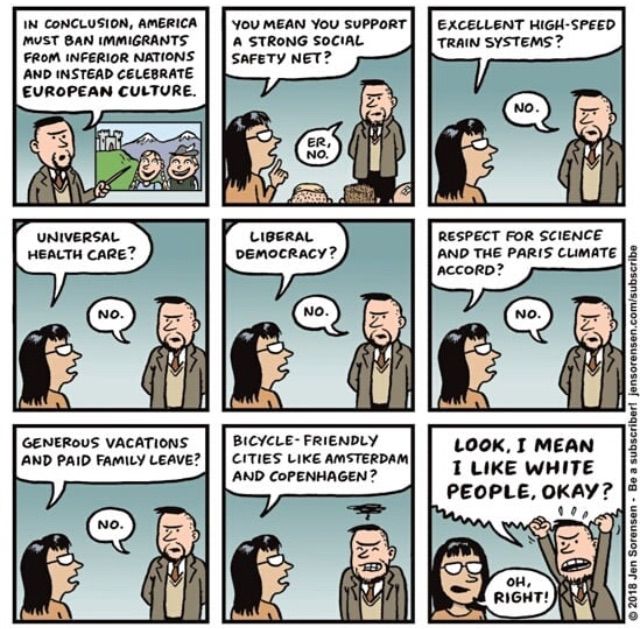 DeVos shows that she's a helper:
Mitch reserves his looks of disgust only for Democrats: