The Daily Escape: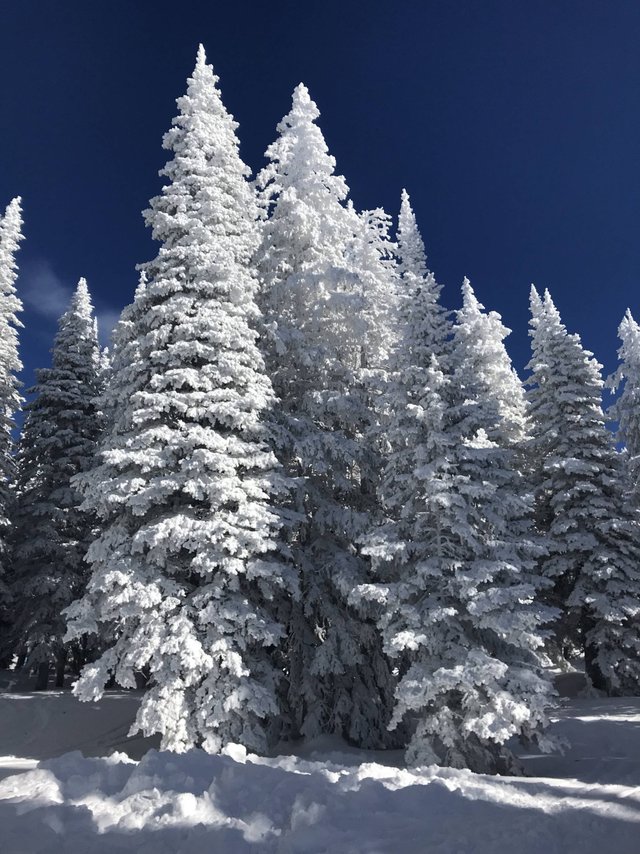 Christmas time near Steamboat Springs, CO – 2018 photo by dadams2117
Nancy Pelosi became Speaker of the House yesterday for the second time. Most Democrats see this as good news, since she knows her way around counting heads and striking deals. She actually received 220 votes, 17 more than the 203 Dems who supported her at the Democratic Caucus vote on Nov. 28.
There were 15 Democrats who voted against her in the roll call vote. Some had run on a pledge not to support Pelosi as speaker should Democrats regain control of the House, saying the party needed new blood in leadership. Seth Moulton (D-MA) led the charge against Pelosi, only to turn around and vote for her today in a typical show of Congressional spinelessness.
This brings up some other interesting data:
Total women in the US House of Representatives in 1989:
16 Democrats
13 Republicans
Total women in the US House of Representatives, 2019:
89 Democrats
13 Republicans
The numbers are telling when you break them down percentage-wise:
Percent women in the US House of Representatives in 1989:
2% = 16/258 Democrats
7.3% = 13/177 Republicans
Percent women in the US House of Representatives, 2019:
9% = 89/235 Democrats
6.5% = 13/199 Republicans
Among other fun demographic Congressional facts, a record-breaking 63 members of Congress do not identify as Christian (including Mormons as Christians). And 61 of these are Democrats; only two of ~250 Republicans (in both Houses) are non-Christian. And of course the Republican caucus is roughly 99% White and male.
And their all part of a Congress that is charged with representing a nation that is decidedly not 99% white Christian Dudes. And in a final celebratory vein, let's all take a moment to remember that the faker Paul Ryan is now just a former member of Congress.
But there are issues with how Pelosi will drive the political agenda. She's in favor of Paygo, an obscure budget rule that requires any legislation that increases spending (like entitlement programs) or cutting taxes (therefore increasing the deficit over the next 10 years) to be offset with budget cuts to mandatory spending or tax increases. The rule can only be waived with a majority vote.
For some House Democrats, particularly those who want to pursue ambitious new ideas like a Green New Deal, or Medicare for All, requiring budget cuts or tax increases to pay for them stops those bills in their tracks.
The Establishment Democrats are saying, "Be realistic". But we weren't realistic in WW II. We just fully mobilized every citizen in America, every factory, every natural resource for the war effort, despite the cost. At the time, our only true constraints were available resources, not budget room.
Apparently, to Establishment Dems, deaths from lack of money or insurance for health care doesn't warrant that kind of mobilization. Nor does climate disruption.
Will the Establishment Democrats turn out to be useless to the effort to reform capitalism, or other progressive policies? We'll see.