Tulsa, Oklahoma, June 20, 2020: Come because you love Trump. Leave with the Trump virus. Wrongo isn't a futurist, but as this is written on Saturday, there's reason to be concerned that there may be an increase in COVID-19 infections in Tulsa:
"Six of President Trump's staffers, who were part of the campaign's advance team for the president's Saturday rally in Tulsa, Oklahoma, have been quarantined after testing positive for the novel coronavirus…"
Wrongo has a bad feeling about the aftermath:
People are coming from several states, some with rapidly-rising hospitalizations
It's indoors, with no way to effectively distance
There will be cheering, singing, and chanting
Some attendees will have spent hours, possibly days interacting with each other outside the venue, and will spend an hour or two in line just to get in
These aren't people who have a belief in masking and distancing
Speaking of bad feelings, the Guardian reports that armed militia members and bikers are gathering outside Trump's venue. The National Guard has been activated in Tulsa. What could go wrong?
On to cartoons. Bolton's book inspires the rest of Trump's team: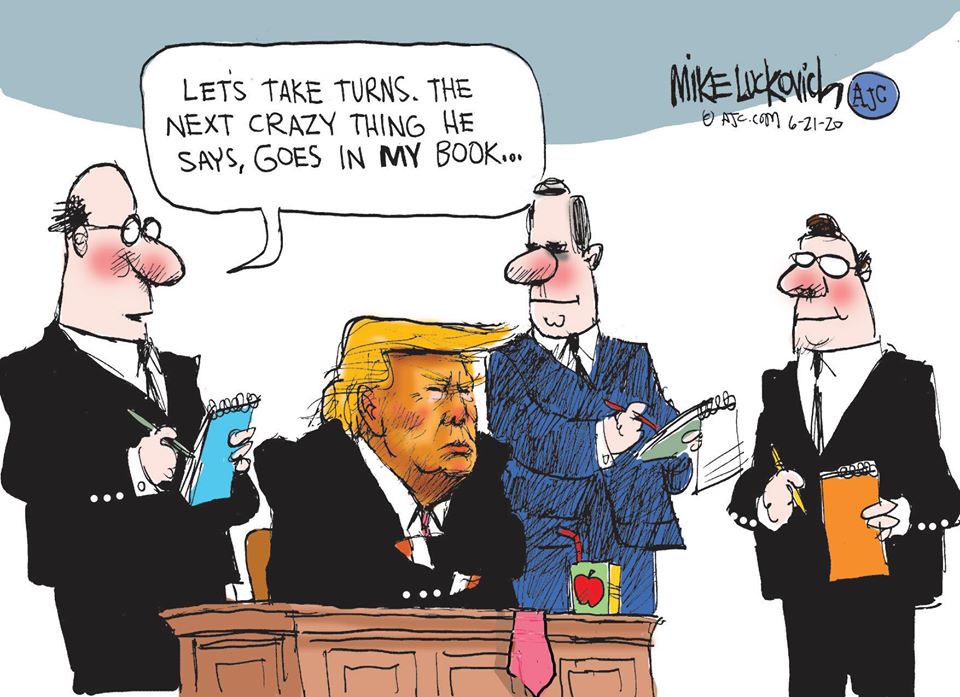 Trump says Bolton's book is all lies, and they are state secrets: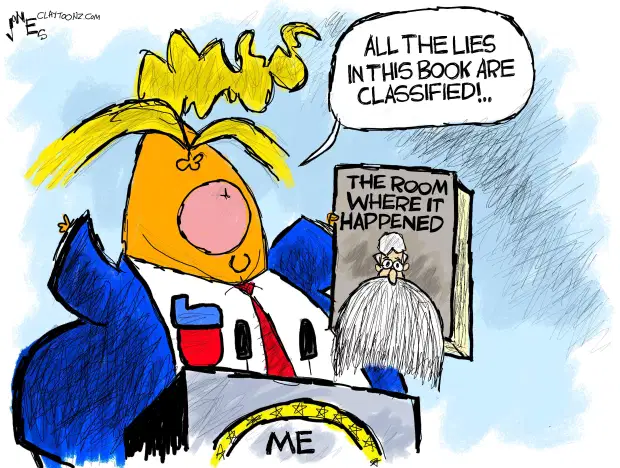 They knew it and did nothing: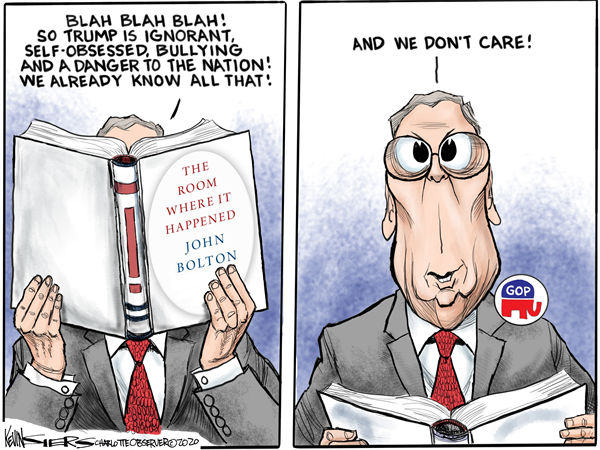 GOP complains about demonstrators: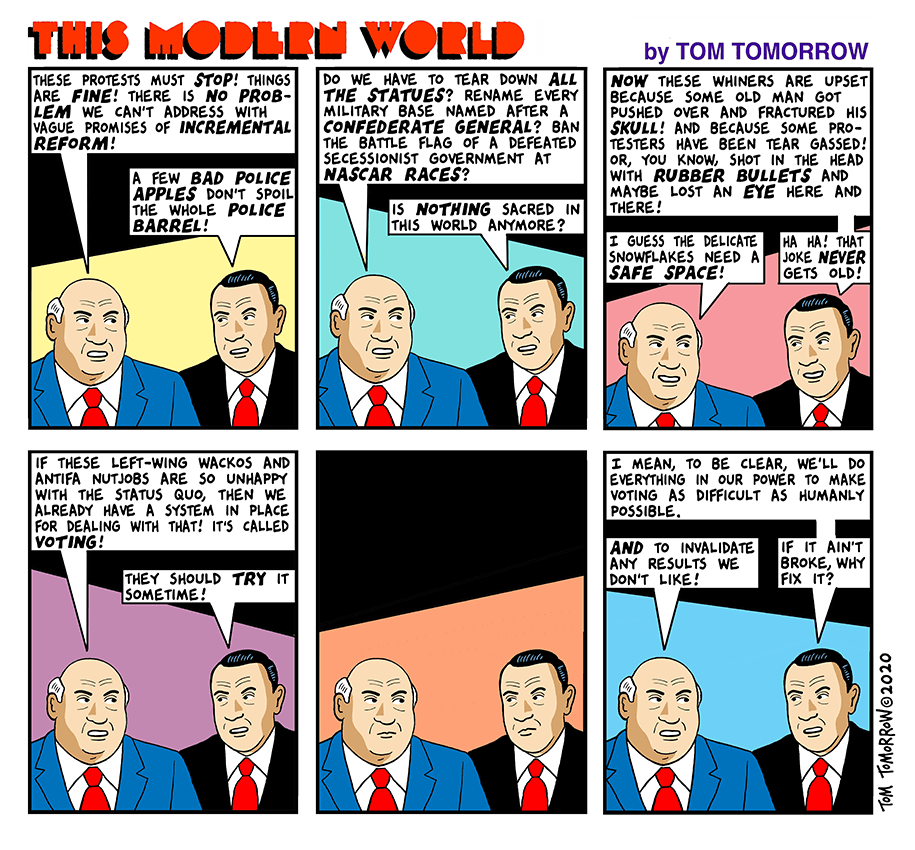 LGBTQ ruling angers the elephant: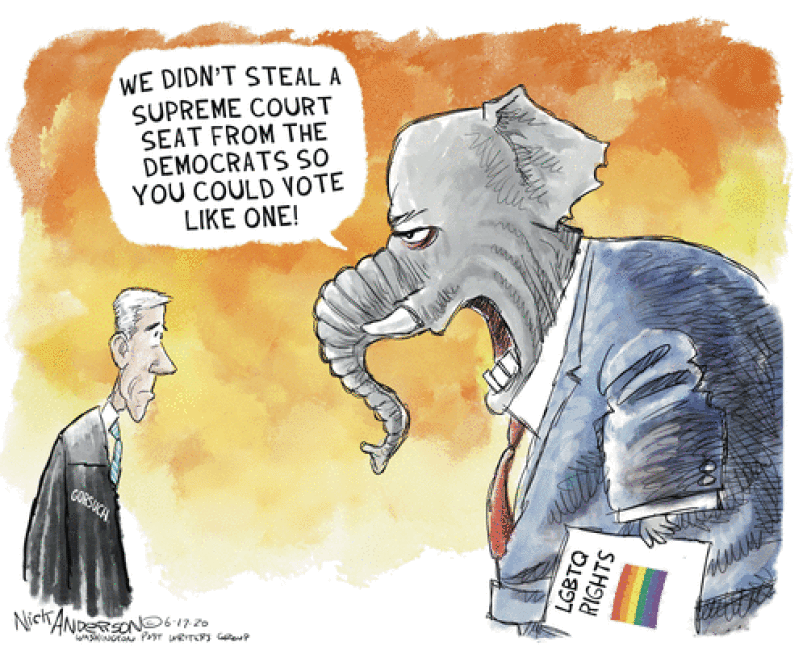 Chart shows COVID in the US, based on which presidential candidate won in 2016. Notice anything?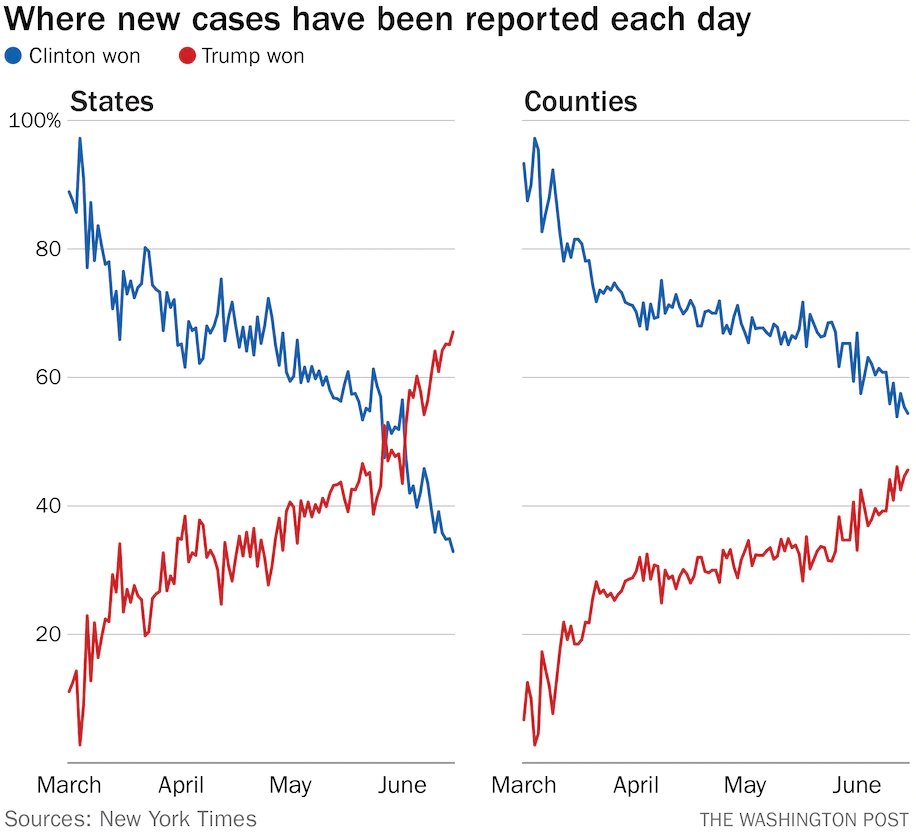 The cure: