The Daily Escape: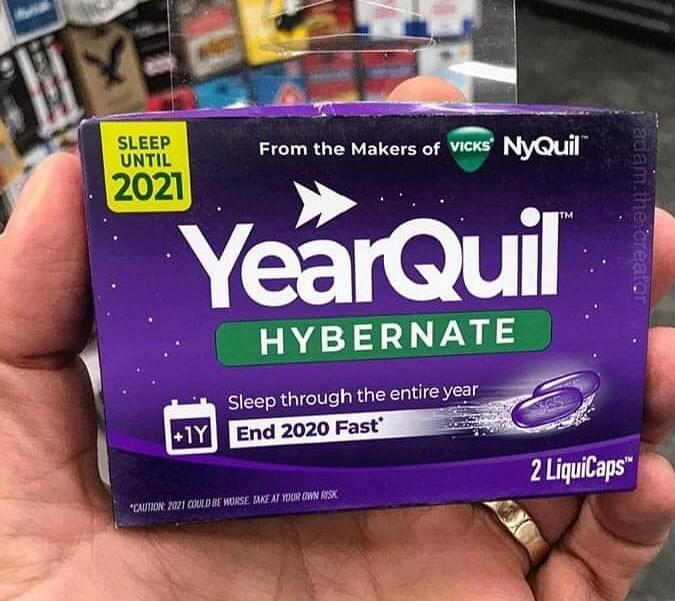 New from the folks at Vicks™.
(It's nice to be back from the vacation that was extended a few days by the power outage. Wrongo got to play lumberjack, cutting up four trees that fell during the windstorm. The only limbs harmed belonged to the trees)
There isn't much doubt that Trump wants to end both the Postal Service and voting by mail. It's become clear that his plan of managed decay of the postal system is designed to undermine the 2020 election, increasing his chances of remaining in power.
Trump has called the Postal Service "a joke." But, as the Economist points out: (emphasis by Wrongo)
"Far from being a joke, the USPS is the nation's favorite government agency, viewed favorably by 91% of Americans. But it is losing money: $4.5bn from January to March, more than double its losses for the same period last year."
More from the Economist:
"The USPS's financial woes have three main causes, one acute and two chronic. The acute one is covid-19. At least 2,400 postal workers have caught the virus and 60 have died. More than 17,000 of its 630,000 employees have been quarantined. Although package volume and revenue has grown along with online shopping, the volume of first-class and marketing mail have both declined."
Last week, Wrongo and Ms. Right voted by mail, an option this year in Connecticut because of the COVID crisis. We shouldn't have to worry about whether our votes are counted, but, we know that Trump's presidential campaign and the Republican National Committee have filed lawsuits in several battleground states, including Minnesota, Pennsylvania and Nevada to challenge local vote by mail rules.
And Politico reports that Trump is pondering possible executive actions to curb mail-in voting:
"…everything from directing the postal service to not deliver certain ballots to stopping local officials from counting them after Election Day."
We've all experienced low-level delays in mail service, including packages waylaid in transit. Now, the Postal Service is openly saying that they are no longer able to keep up their level of service.
This is part of the Administration's game plan. It's a specific assault by the new Postmaster General, Louis DeJoy, a Trump mega donor, who has millions invested in competing delivery services. DeJoy and his wife own between $30.1 million and $75.3 million in assets in USPS competitors or contractors, including XPO Logistics, UPS and JB Hunt.
DeJoy started by implementing the cost-cutting directives that have created days-long backlogs in mail delivery we're all experiencing. He's also reorganized the Postal Service. His actions could motivate the Postal Service's biggest customers to send their packages through competitors like UPS and FedEx.
This kind of collapse in an essential service would, at one time, have launched Senators and Inspectors General into hearings and investigations about specific post offices or delivery routes. But the outrage is limited to Democrats now.
If the USPS fails, three things will happen very quickly: the cost of sending a letter will go from $0.55 to north of $2.00, and that service will only be available within major cities. Rural areas will see much higher prices, if they get service at all. Prices for shipping small packages will jump. Package delivery service to remote areas will become very expensive. Will FedEx and UPS jump on the opportunity? You bet.
Delaying delivery of prescription medications can't become a victim of Trump's election strategy.
There is a legal concept called criminal negligence. It is defined as the failure on the part of a person on whom a duty is placed to take reasonable steps to prevent a certain bad outcome from happening.
You may not have explicitly known that you have that duty. For instance, as an operator of an automobile, you have a duty not to hurt others with your vehicle, even if you didn't know that's your duty.
Let's extend the idea to Trump, DeJoy and the Republicans. When you have authority, if you do something a reasonable person should know would cause harm, you are responsible for causing that harm. Dismantling the Postal Service is broadly harmful to the people and potentially, to the Constitution.
Presidential power comes with duties to the country. He's broadly responsible for the welfare of the American people, and for the consequences of his actions. We will look at other examples of Trump's negligence in future columns.
Slowdowns of the US mail could mean thousands of ballots don't get to voters in time to be returned for Election Day or that they don't get to election officials in time to be counted. With the threat of coronavirus hanging over in-person voters, the election could hang in the balance.
Trump is abdicating his Constitutional responsibility. Let's give the last words to Charlie Pierce:
"Destroying the USPS is the most Republican thing this administration has done, except for trying to gut Social Security and Medicare. These always have been in the game plan."