The Daily Escape: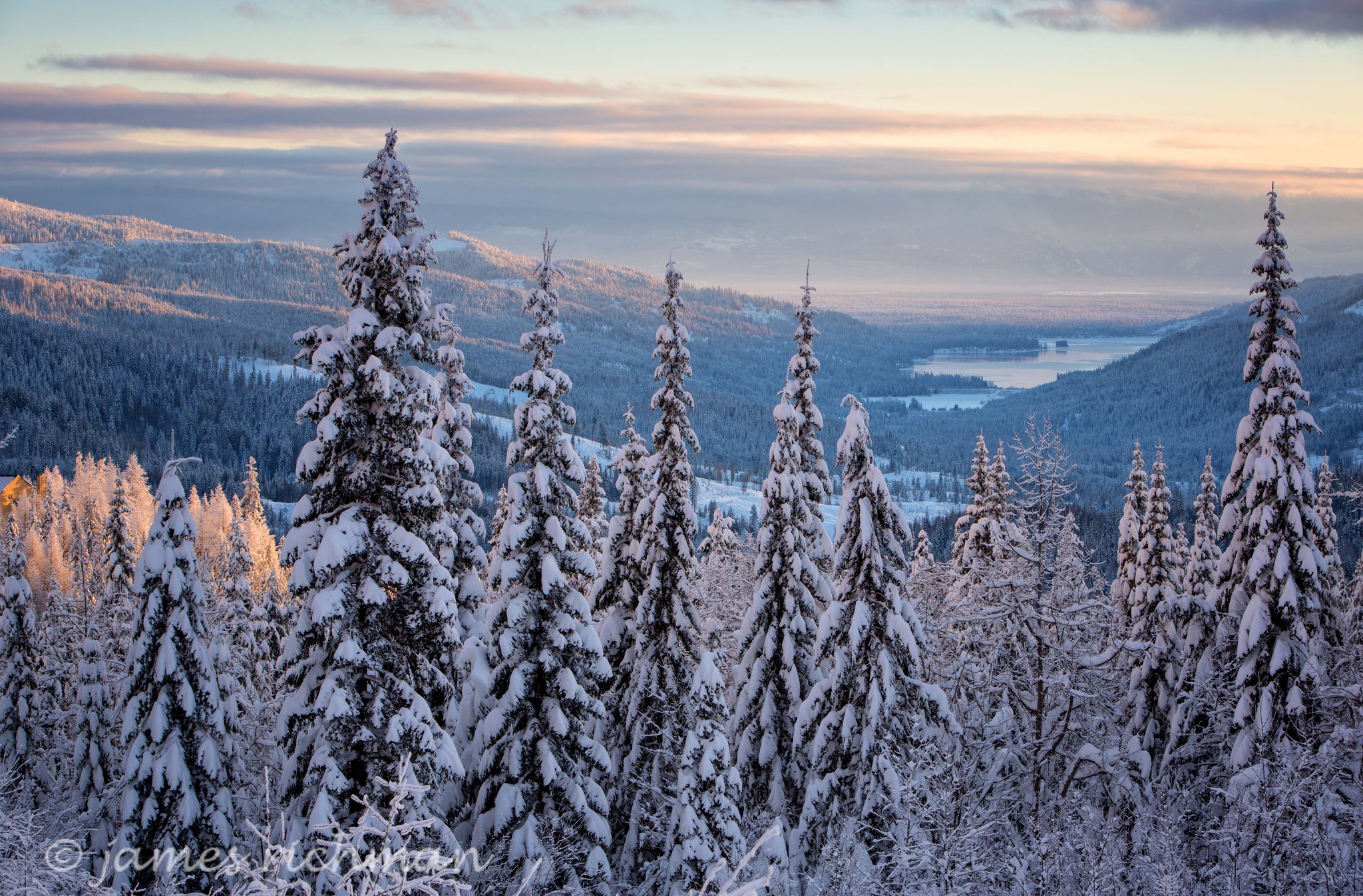 Spirit Lake, viewed from Mt. Spokane, ID – December 2022 photo by James Richman Photography
Wrongo has served you many big plates of gloom in 2022, and he has plenty more cooking on the stove. But, maybe there's a reason to be a little optimistic about 2023?
Let's take a few minutes to offer reasons why 2022 wasn't as bad as it could have been, and why the coming year has a shot at being even better.
First, the Russians failed to win their war in Europe. And you ought to think that the Ukraine war is really a war against Europe, not just a land grab in Ukraine. Second, in the US, most of the authoritarian and anti-democratic candidates promoted by the Republican Party failed to gain a bigger toehold.
Both of these could easily have gone another way, as was nearly universally predicted by our so-called know-betters. But through the efforts of many government leaders and America's regular citizens, they didn't. But don't underestimate just how close to real disaster we came in 2022.
In 2022, the West, at great cost, chose to help Ukraine defend itself. And in America, enough voters came out to help protect our democracy. Turnout in the midterms was reasonably high, especially among young voters. And despite the voter suppression laws passed in Georgia and Texas, voters got to the polls. Most losers acknowledged they had lost, just like in a functional democracy.
In fact, with last week's passage of the Electoral Count Reform Act, the American system is enabled to create resilience, even if it doesn't feel that way right now. Congress, with some semblance of bipartisanship, also passed a budget at the last minute.
Meanwhile despite our worst fears, the DOJ gained convictions against many Jan. 6 coup plotters and seditionists. A group of Oath Keepers is facing prison time. And the ringleaders of the plot to kidnap Michigan's governor also got long prison sentences. Add to all of this Trump's legal difficulties, which bring a high probability of him facing a criminal conviction, and there's some reason for optimism in 2023.
And there is certainly more to come from DOJ Special Counsel Jack Smith, Wrongo's pick for 2023 person of the year.
Even with some optimism there are a few things that could go horribly wrong in 2023.
Russia's war in Ukraine is nowhere near over. The war is currently at a military stalemate, but the Ukrainian people are suffering terribly. Despite recent losses on the battlefield, Russia has a formidable army, and they might outlast the West's commitment to Ukraine. That will bring a temporary peace to Europe, but it would be a huge strategic mistake to stand aside and let the Russians win.
The political crisis in the US isn't over. We know that the Republican Party's elected members of Congress still represent the main source of threats to the Constitution. With control of the House, they will pursue an anti-democratic agenda. Wrongo worries that when the Debt Limit needs to be increased this spring, the Republican-controlled House will refuse to be a part of that effort.
Anyone who predicted last year that 2022 would have been this successful would have been called a Pollyanna. The twin challenges for 2023, including the preservation of US democracy and the restoration of global peace, aren't new. We've been facing them for several years if not decades. And we're still here working on them.
Here are a few Wrong wishes for the new year:
An end to the war in Ukraine with a Ukrainian victory.
Continued good health for President Biden.
No deep 2023 recession. Let's hope the economy defies history and remains strong.
A resolution to America's immigration crisis. Let's hope Congress can find a bipartisan solution that respects the dignity of migrants and establishes an efficient, workable immigration process.
Further relief from Covid. Fewer people are dying, but the virus can mutate very quickly, and that threatens all of us still.
Is a more centrist Supreme Court too much to ask for?
Finally can we have a rational House of Representatives?  We need political stability. Wrongo knows that delivering on this wish is an extremely heavy lift.
As we enter the new year, as Kasey Kasim used to say:
"keep your feet on the ground, but keep reaching for the stars".
Will things turn suddenly worse in 2023? Will inflation continue to hurt Americans? Will the stock market collapse in the face of recession? Will political turmoil continue? Perhaps. But if 2022 is a gauge, it's far more likely that we will muddle through, with our politics marking time while both Parties position for 2024. And our economy will continue to grow, albeit very slowly.
Let's try to keep things in context, and not be distracted by the many things that could go wrong. Let's also recognize those things that go right. Happy New Year!
Now listen to Diana Krall in 2005 asking, "What Are You Doing New Year's Eve?":