The Daily Escape: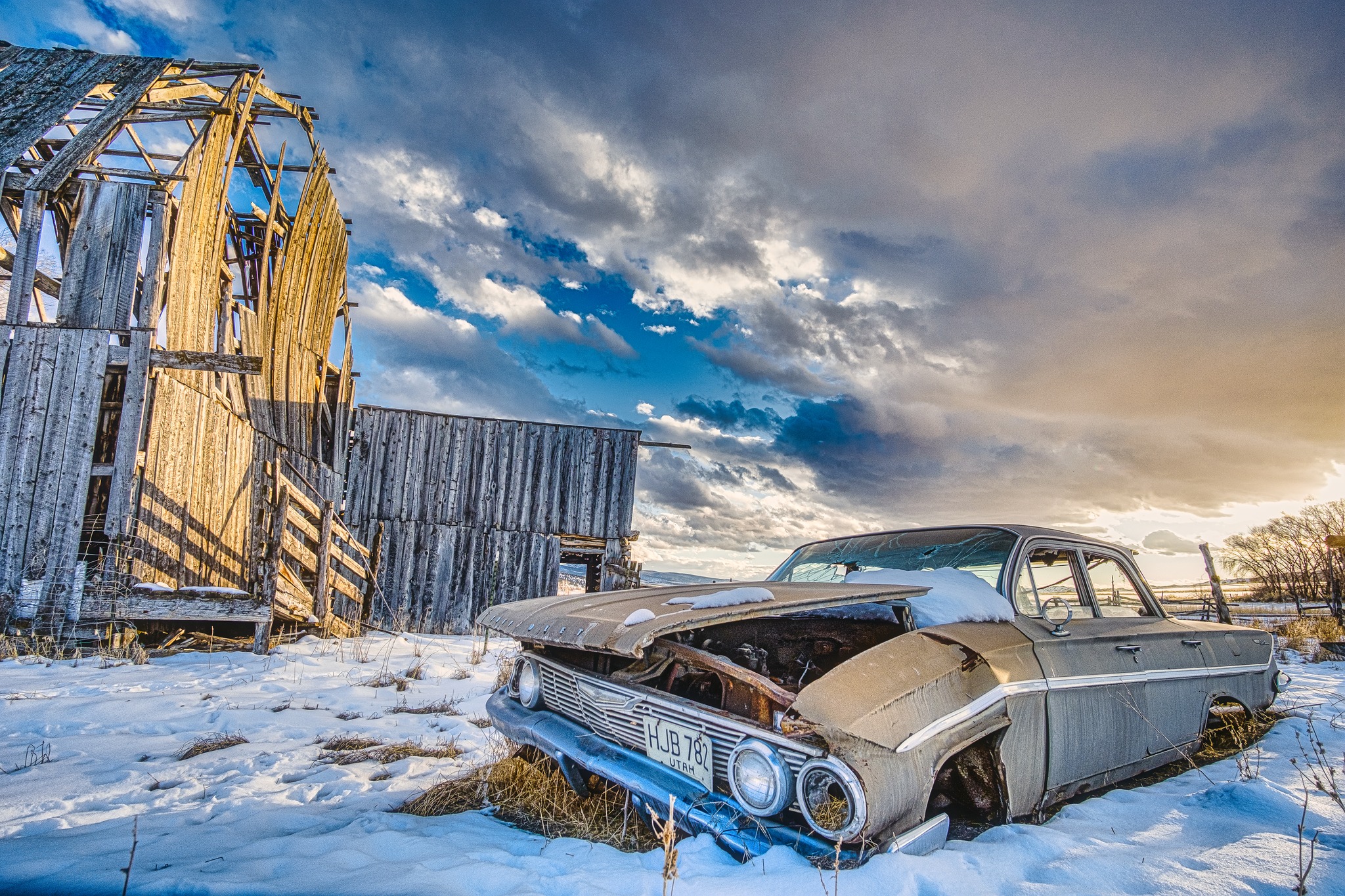 Outside Mayfield, Utah – January 2023 photo by Robert Stevens
Wrongo read a review of two books on US agriculture in the New York Review of Books. The books are "Perilous Bounty: The Looming Collapse of American Farming and How We Can Prevent It" by Tom Philpott, and "The Farmer's Lawyer: The North Dakota Nine and the Fight to Save the Family Farm" by Sarah Vogel.
The review is written by Ian Frazier. This gives you an idea of his writing:
"We are eating a big hole in the middle of the Midwest and sucking up California's ancient aquifers until the land collapses like an empty juice box. The awe that new arrivals from other countries feel when they see the bounty in a US supermarket is an illusion—more like what one might experience when stepping from a cold night into a nice, warm house where they're burning the furniture. In short, we are plundering the natural sources of our food production and can't go on this way."
All of this is Big Agriculture's doing. Corporate farming controls most of our agriculture, but it's facing the challenge that American consumers can eat only about 1,500 pounds of food per person per year and the US population is only growing at about a half percent/year. But the investors behind Big Ag want more profit than supplying food to a slowly growing US population. So their strategy is to get Americans to eat more, and to find new foreign markets.
Philpott concentrates on just two of the US's top food-producing regions: California's Central Valley and the Iowa-centered Corn Belt.
The CA Central Valley constitutes about half of California's cropland. Smaller farms concentrate on fruits while the large corporate farms mostly concentrate on nuts. Nuts are a highly profitable crop with low labor costs, but they need enormous amounts of water: To grow a single almond requires about a gallon of water.
Frazier says that almond groves cover about a fifth of the San Joaquin Valley and consume four times as much water as the city of Los Angeles:
"…I eat plenty of nuts myself, including almonds. Looking in the pantry, I see I possess the almond-growing equivalent of a few dozen bathtubfuls of California water."
Philpott points out that TIAA, a leading provider of financial services owns a 40% stake in Treehouse California Almonds. The Farmland Index, which tracks the performance of agricultural investments, has outperformed the Standard & Poor's index 11.8% to 9.6% in recent decades.
One problem with California's Ag dominance is that it takes an increasing share of an increasingly scarce water supply. When irrigation water from snow and rain is scarce, as it has been for decades, farmers pump more of California's groundwater. Nobody can say when the groundwater will run out because nobody knows how much CA has.
Turning to the Midwest, Frazier points out that the Corn Belt is one and a half times the size of California's farming acreage. The Corn Belt uses so much fertilizer that it delivers a huge amount of polluted agricultural runoff via the Mississippi down to the Gulf of Mexico. Off of Louisiana, there's a marine dead zone the size of New Jersey.
Huge companies dominate Midwest farming, from fertilizer and seed manufacturers to large and expensive farm machinery equipment. There is concentration in the companies that buy, process and ship the grain: Three companies: Cargill, Archer Daniels Midland (ADM), and Ingredion control 87% of the US corn market. Four companies: ADM, Bunge, Cargill, and Ag Processing handle 85% of the soybeans.
It is cheaper to raise pork in the US than it is in China because our feed is cheaper. Smithfield is the world's largest pork producer and is Chinese-owned. AND, the 23 million hogs in Iowa along with Iowa's other livestock produce as much excrement every year as do 168 million humans.
This data are called "fecal equivalent". Iowa produces the same amount as the world's eleven largest cities. Shouldn't that be on Iowa's license plate?
But the headline is that mid-sized and small farms are dying. Frazier says that midsize farms are too small to compete with the corporate farms in volume and price. OTOH, they are too big to be supported by the farmers' outside income. In her book, Sara Vogel says the midsize farm is in danger of going extinct:
"In today's economy [they] wouldn't have a prayer."
Frazier closes by wondering who in agriculture will work to save our environment. He concludes that Big Ag won't try. A disturbing, but important article.
Time to take a break from politics and economics. It's also time to ignore that inflation is down and an asteroid narrowly missed the earth. Instead, let's relax with our Saturday Soother. Readers who are into football will spend their Sunday watching the NFL's division championship games. That will probably include Wrongo. To kick off our weekend, listen to Alexandra Whittingham and Stephanie Jones perform "Helping Hands" by Sergio Assad. Assad is a Brazilian guitarist. We have featured Whittingham here before, but Jones is new to us: