The Daily Escape: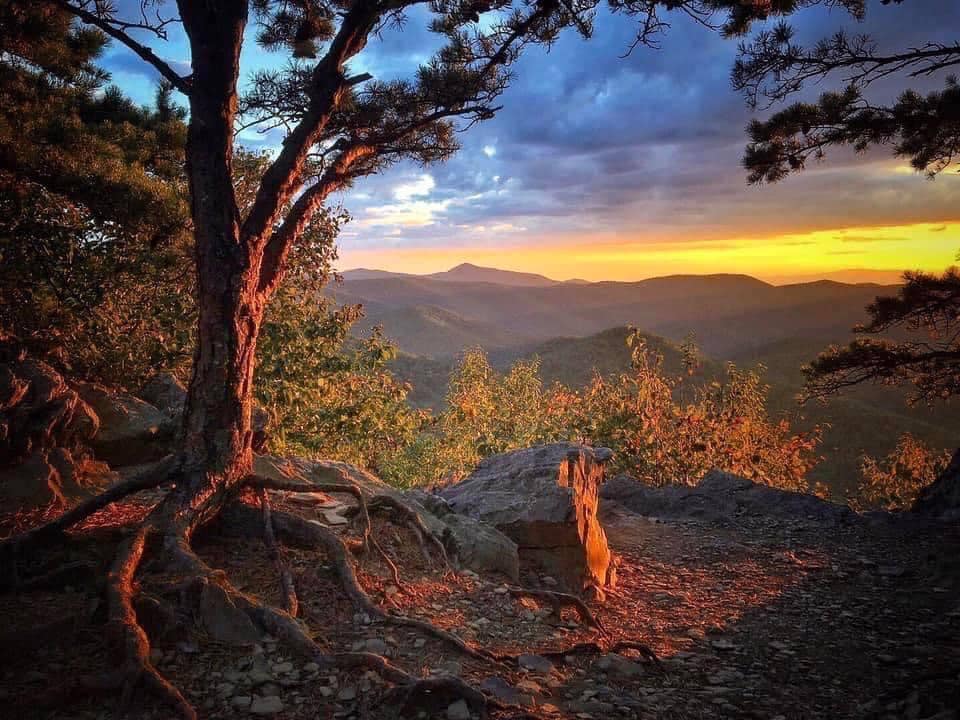 Shenandoah NP, VA – May 2023 photo by Lori May
You're becoming dimly aware that the Republican Party is assembling a large field of candidates to be its nominee for the presidency in 2024. By Wrongo's count, there are 14 individuals who have either formally announced a run or are signaling that they will soon announce.
In 2016, Trump won the Party's nomination against a 17-candidate field. The commonly accepted logic was that the large field refused to take him seriously and failed to rally around a single alternative. This time around, the commonly accepted logic is again that the only way to stop Trump is for the anti-Trump Republicans to coalesce around a single alternative.
Sure, but it hasn't happened. Why? Because there really aren't many anti-Trump Republicans. If you look at the list of 14, most of them want to take over Trump's cult rather than dismantle it.
These people all know what happened last time, and they aren't dummies. They also know that since leaving office, Trump has gotten 10 more states to award their Republican delegates through winner-take-all primaries, even if the winner receives less than a majority of the votes. The number of winner-take-all Republican primary states has grown from seven to 17.
If the Republican candidate field remains crowded, and Trump gets the most votes (even if it's only 30%), he'll win those states.
So what are these other presidential candidates thinking? Some are auditioning for the VP slot. Others may be having a self-absorbed moment. Wrongo thinks there's also something else going on: These otherwise savvy politicians, who can raise boatloads of campaign money, are betting that Trump will be indicted and most likely convicted by the Department of Justice.
The idea is that Trump will be either so weakened by the criminal indictments and/or convictions that his current base of loyal voters will shrink to the point that he either withdraws or loses the primary fight.
OTOH, the recent blockbuster news from CNN that federal prosecutors have an audio recording of a summer 2021 meeting in which Trump acknowledges he held onto a classified Pentagon document about a potential attack on Iran is very dangerous to him, if true. From CNN:
"The recording indicates Trump understood he retained classified material after leaving the White House, according to multiple sources familiar with the investigation. On the recording, Trump's comments suggest he would like to share the information but he's aware of limitations on his ability post-presidency to declassify records…"
The July 2021 meeting was held at Trump's golf club in Bedminster, New Jersey. Trump met with two people working on the autobiography of his former chief of staff Mark Meadows, as well as aides he formerly employed. CNN offers this vaguely neutral comment:
"The revelation that the former president and commander-in-chief has been captured on tape discussing a classified document could raise his legal exposure as he continues his third bid for the White House."
A conviction by DOJ would mean that Trump is barred from holding a national office.
Wrongo thinks that at least some of the Republicans in the presidential race are now starting to follow the Breadcrumbs to Indictmentville. With the Former Guy blabbing about war plans in his possession, this seems like a death blow to Trump's viability as a presidential candidate.
Assuming that the tape is authentic, and that there's a proper foundation for admissibility in court, Trump may be done for, as a national candidate. It's hard to imagine that potential plans for a military attack on Iran (if that document exists), wouldn't qualify as a stolen secret.
And that may be partially what's driving DeSantis and the other serious Republican presidential candidates.
We've reached the weekend without the country defaulting on its debts! Default seemed all too real only a week or two ago. But now, we won't have to worry about that for a couple of years.
It's time for our Saturday Soother, where we take a break and consider how we are continually jerked around by the GOP. It will be summer-like in northwestern Connecticut this weekend, and we have a houseful of family.
So, grab a chair outside in the shade. Now, watch and listen to something Wrongo had left over from Memorial Day: There's a cemetery outside the Dutch city of Maastricht that holds 8,301 American soldiers who died in "Operation Market Garden" in the winter of 1944–45. Every soldier has been adopted by a Dutch family who tends their grave. Annually on "Liberation Day", memorial services are held for the men who died to liberate the Netherlands. The day concludes with a concert, and "Il Silenzio" is always the concluding piece. It was written in 1965 by trumpet player Nini Rosso and is an extension of the Italian Cavalry bugle call also used by Tchaikovsky to open his Capriccio Italien. (It contains a part of the US military bugle call "Taps").
This 2008 performance of "Il Silenzio" features a 13-year-old Dutch girl, Melissa Venema on trumpet with André Rieu and the Royal Orchestra of the Netherlands:
You won't be disappointed by the video. It's ironic and sad that people in other countries remember our war dead better than most Americans do.