The Daily Escape: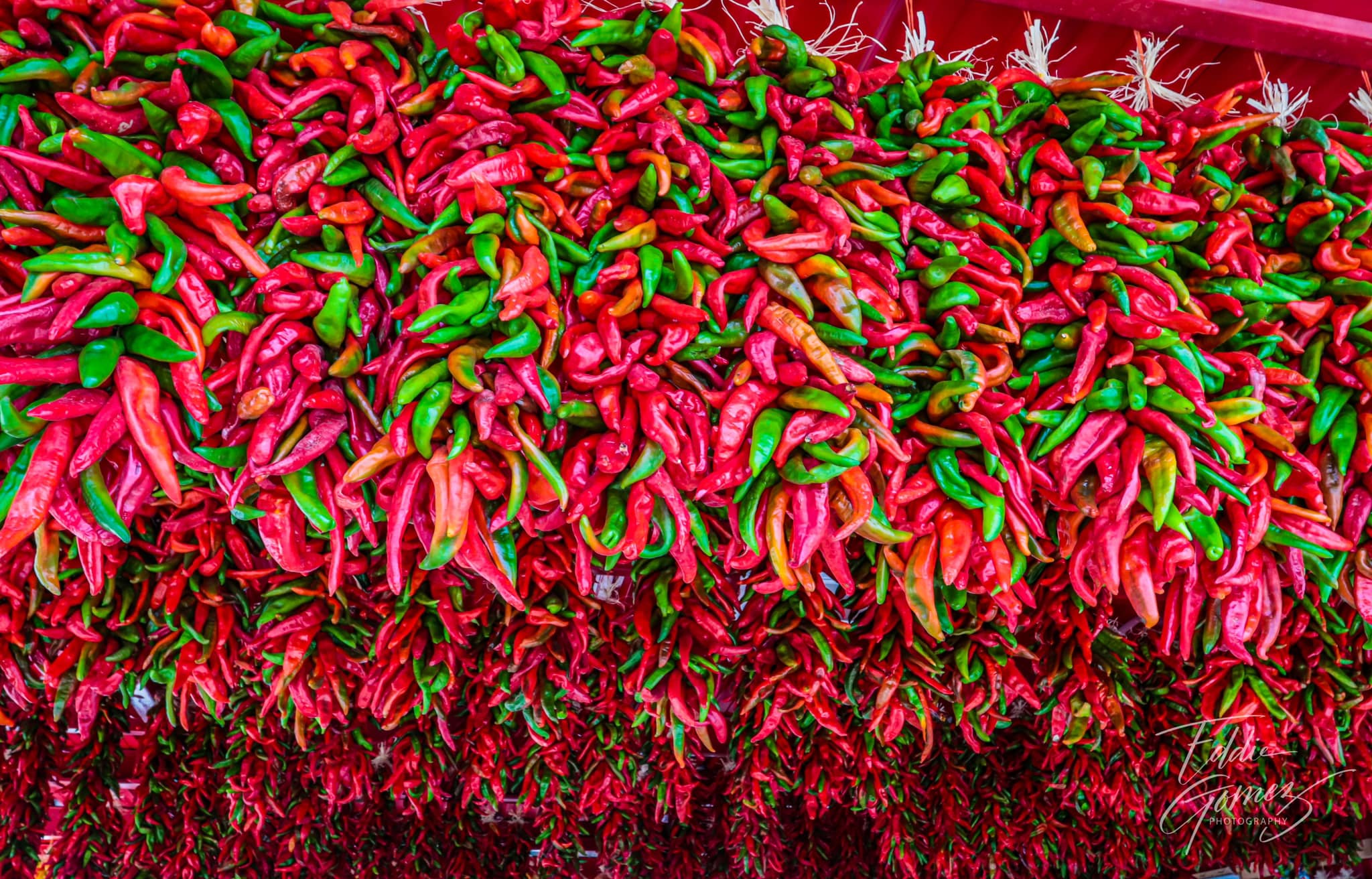 Hatch Chili festival, Hatch, NM – September 2023 photo by Eddie Gomez
"If we weren't all crazy, we'd all…go…insane…" – RIP Jimmy Buffett
Wrongo was sad to learn that singer-songwriter Jimmy Buffett died on Labor Day weekend. Wrongo isn't a Parrothead, yet like most people, he will sing along whenever "Come Monday", "Margaritaville", or "Son of a Son of a Sailor" pops up on the car radio.
Labor Day kind of means the end of summer, and back to school for kids and their parents. Having Monday off is great. But what exactly are we celebrating? One answer is that knowledge workers have won the tug-of-war over work from home (WFH).
The NYT's Sunday Business section has an article "All That Empty Office Space Belongs to Someone". They ask the question: "What happens if the nearly 100 million square feet of workplace real estate stays empty"? They're only talking about NYC real estate. The article quotes a real estate executive Eric Gural, whose family company, GFP Real Estate, owns and manages more than 55 properties and 13 million square feet, or about 2% of the city's office real estate, about what happens next:
"Rents will be lower. Occupancy will be lower. We won't be as profitable. The worst part about that is that it might affect some of the philanthropy we do."
That's kinda tone deaf. Why would a worker want to rush back to the office so Gural's family can keep up with their philanthropy?
Among Wrongo's six kids, most spend at least a few days in the office each week. Some are in the office every day. The problem generally isn't that everyone hates the office. Mostly they hate how office work has changed during the past 20 years: Open floor plans, with people squeezed together into pods.
Then there's the commute. Few office workers can afford to live in NYC or even a subway ride away. The average one-way commute in New York takes 40.8 minutes. That's far longer than the US average of 26.4 minutes. That average time means that many, many commuters to NYC are in a car, train or bus for much longer than 41 minutes each way.
This means that people had a major lifestyle change when they started to WFH. No more getting up with the birds to sit on a train for an hour or more, and then stand on a 90° subway platform BEFORE they even get to their desk!
WFH also was family positive since most kids had remote schooling, which the WFH parents could supervise. At the same time, childcare also cratered. So the pinch on parents to be in attendance 24/7 for their young kids was clearly helped by WFH.
Nothing will solve the commute problems for those who live outside of Manhattan, not even giving everyone a private office. Maybe if companies offered to pay for commuting costs and childcare, people would come back. How about it, corporate America?
Another big labor issue is how long it has taken for women to return to the workforce. In the years leading up to the pandemic, women's labor force participation rates were rising faster than that of men. Several factors were driving it, in particular the female-dominated industries, such as health care and caregiving were among the fastest-growing industries. Also, women's educational attainment has risen substantially.
That ended during the pandemic. But CNN has reported that the labor force participation rate for women in their prime working age hit an all-time high in June of 77.8%. Prime working age is defined as 25-54. It was the third consecutive month that women between the ages of 25 and 54 have set a record high for labor force participation.
Women are doing much better in the labor market, and clearly, the pandemic's "she-cession" is over. Yet, barriers remain: Notably, they're still making far less than men. In 2022, women in the US earned about 82 cents for every dollar a man earned, according to a Pew Research Center report released in March. That's a big leap from the 65 cents that women earned in 1982. But it's barely moved from the 80 cents they were earning in 2002, and certainly hasn't kept up with inflation.
The WFH movement helped women as well: Home-based work allowed for more flexibility in hours, and that helped improve access to childcare with schedules that allowed for easier drop-offs and pick-ups.
We should remember what else Labor Day is about. If you enjoy not having to work weekends, or having a 40-hour work week, or having sick days and paid time off, you can thank labor leaders. Thousands of Americans have marched, protested and participated in strikes in order to create fairer, more equitable labor laws and workplaces — and many are still doing that today.
So have a cookout. Go to the big box stores and spend because it helps the economy.
Here's your Monday Wake Up Call, America! The challenge during the next year is whether the currently hot jobs market will cool off sooner than inflation. It seems likely that the Fed will be able to cool inflation without plunging the economy into a recession. If so, the jobs market will continue to offer average Americans a shot at a better life.
To help you wake up, let's celebrate Jimmy Buffett's life. From the Rolling Stone in 2018:
"WHILE PRESIDENT TRUMP took shots at Democrats in conservative Pensacola, Florida on Saturday, Jimmy Buffett hurled musical insults at Republicans in West Palm Beach during a Democratic campaign rally for US Sen. Bill Nelson and gubernatorial candidate and Tallahassee Mayor Andrew Gillum.

While singing his hit 'Come Monday' at the 'Get Out the Vote' rally, Buffett tweaked its lyrics to make a dig at Trump changing 'Come Monday' to 'Come Tuesday, things will change. Come Tuesday, we're making a change. It's been two insane years and it's time to switch gears.'"
Buffett long supported Democrats. So have a margarita, and toast ol' Jimmy. Here's his laid-back cover of CSN&Y's "Southern Cross", performed live at the Newport Folk Festival in 2018:
Note the Parrothead regalia in the audience. Anyone else think he looks like Biden?