What have you heard about the storm that tore through Iowa? From the WaPo:
"The scope and breadth of the disaster is still being calculated, but by some estimates, more than 10 million acres, or 43 percent, of the state's soybean and corn crops have been damaged. A quarter of a million Iowans are still without power.…So far, the only elected leader calling for a presidential disaster declaration is Rep. Abby Finkenauer (D)….Gov. Kim Reynolds (R) and Republican Sens. Charles E. Grassley and Jodi Ernst have toured some disaster sites, focusing on crop damage, but have remained silent when it comes to demanding national help."
It hasn't gotten much coverage on the east coast, although there wasn't a lot of coverage for Connecticut's struggle with TS Isaias. The lack of media attention and a federal response are both troubling.
Wouldn't it be a good idea for Biden-Harris to call for disaster aid, and arrange a visit this week?
On to cartoons. Trump takes personal control of mail-in voting: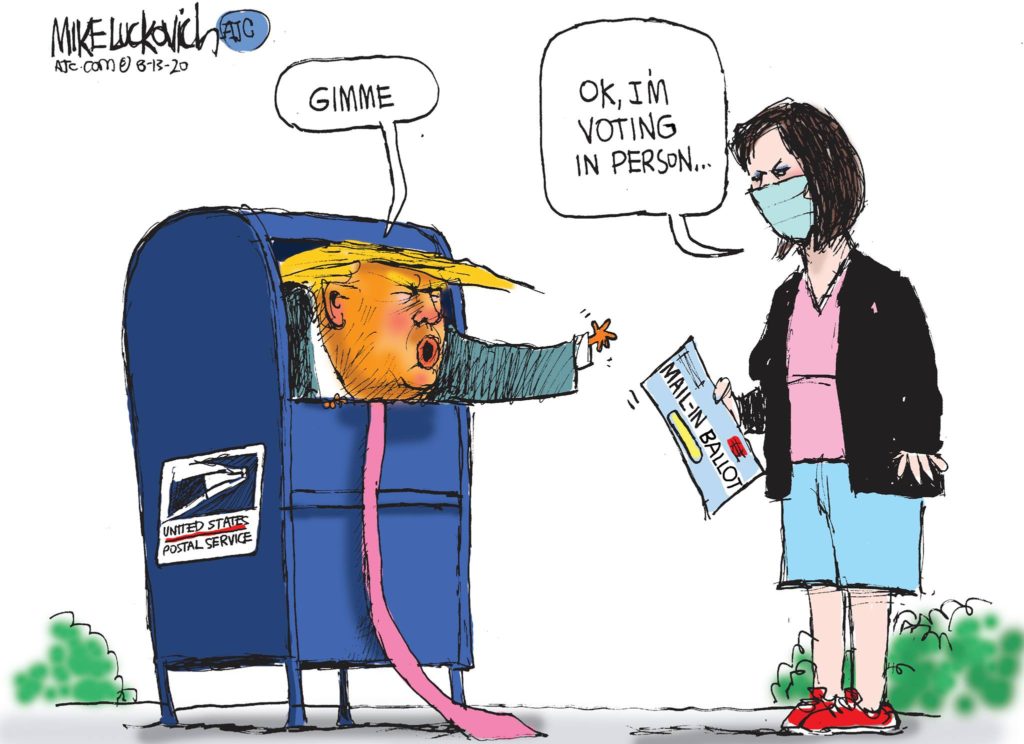 No Post Office for you: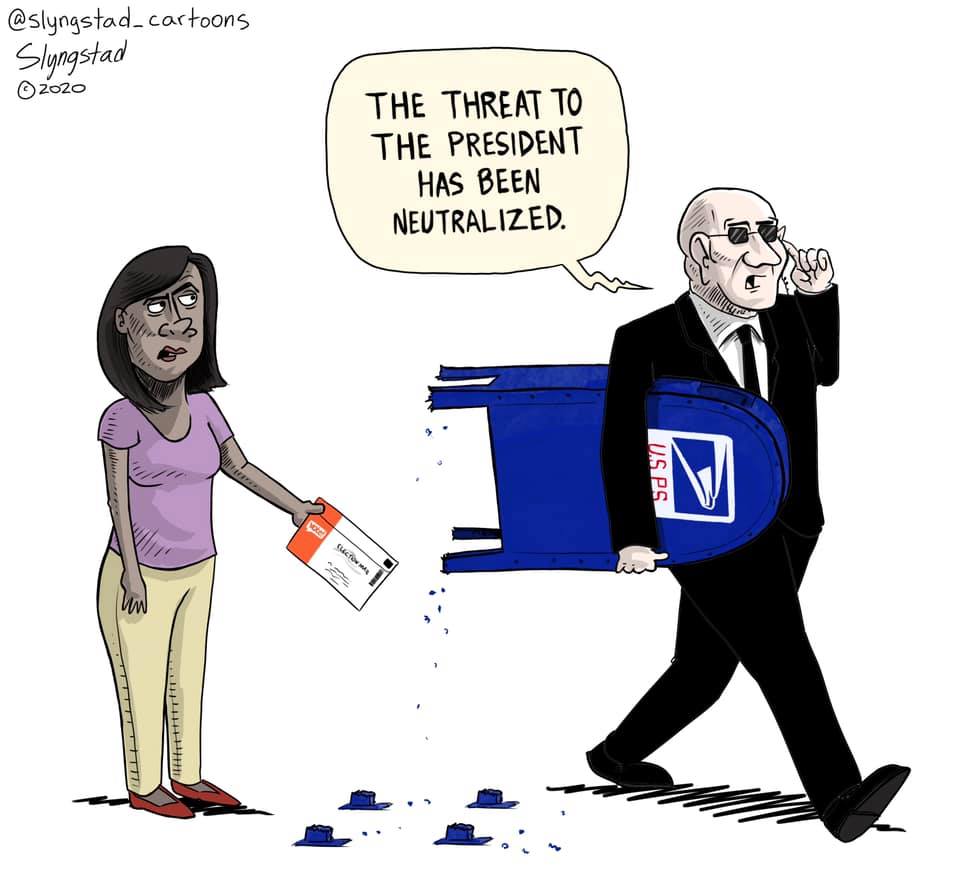 Mailbox bashing is usually done by young punks, not old thugs: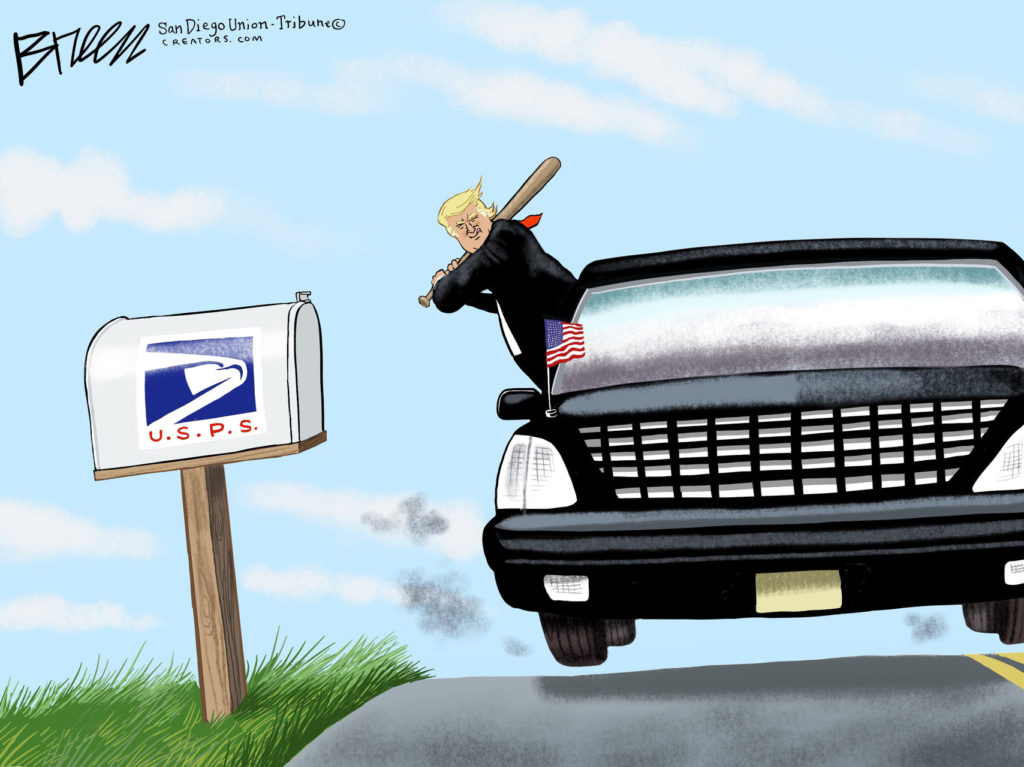 Essential weapon against Fascism: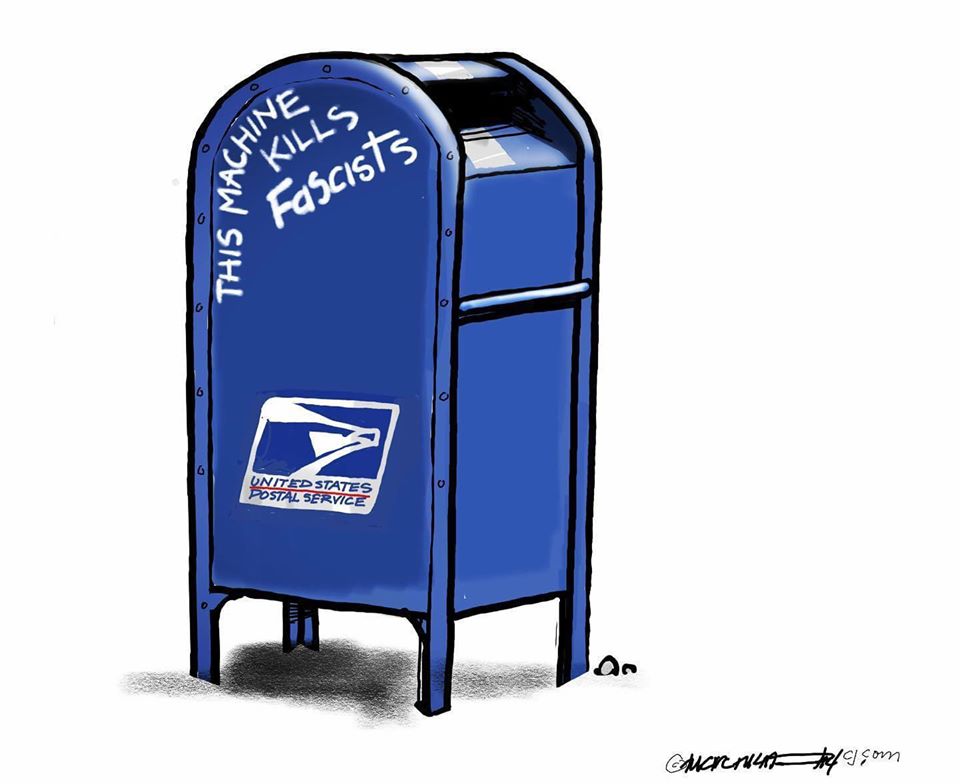 Senate left town. You just have to hold on, because they have to rest: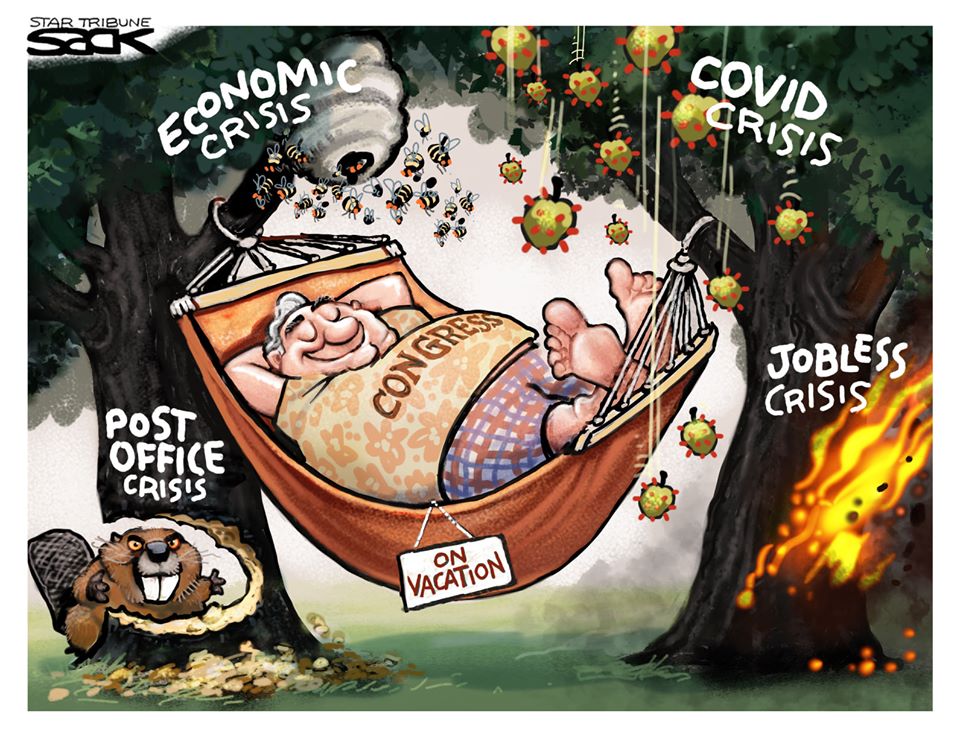 MAGA irony: