Donald Trump was in Gettysburg on Saturday.  In what was supposed to be a serious-minded policy speech where he would outline his first 100 days as president, he couldn't restrain himself from re-litigating grievances with Hillary Clinton, the media and especially the women who have come forward in recent days. He started by saying he would sue every woman who has accused him of sexual assault or other inappropriate behavior:
All of these liars will be sued once the election is over…I look so forward to doing that.
The election is rigged, Hillary shouldn't be allowed to run, and those women are liars. Maybe he was hit so hard in the last debate that he can't remember saying all of these things before.
Hillary vs. Donald, III. The outcome was the same as Ali vs. Liston: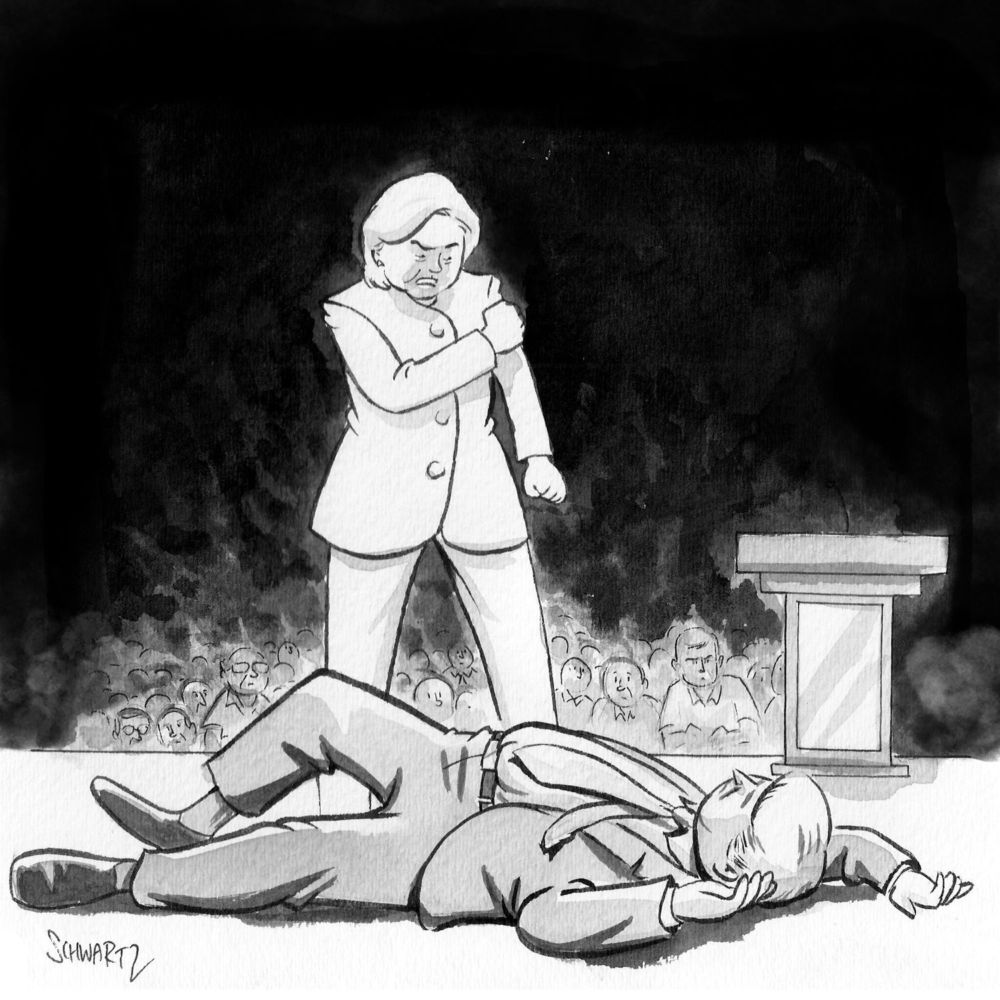 Trump's stump speech attacks the roots of our democracy: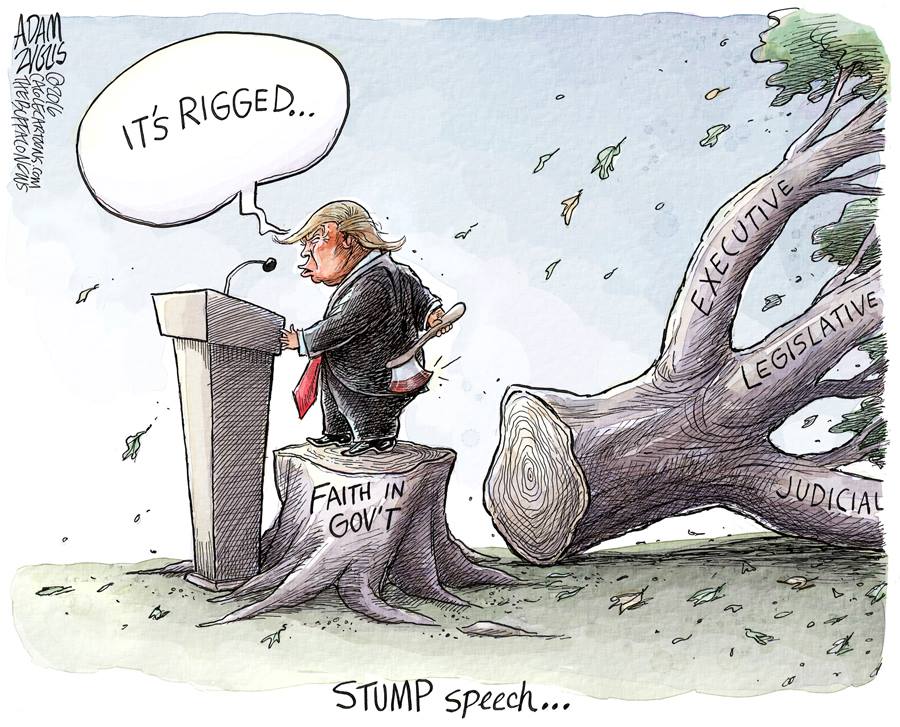 Rigged, or what?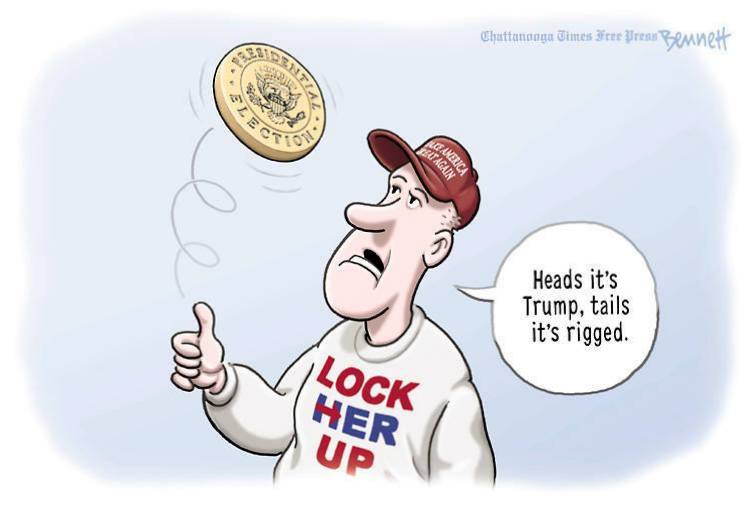 Your bill for participating in our democracy is due, Don: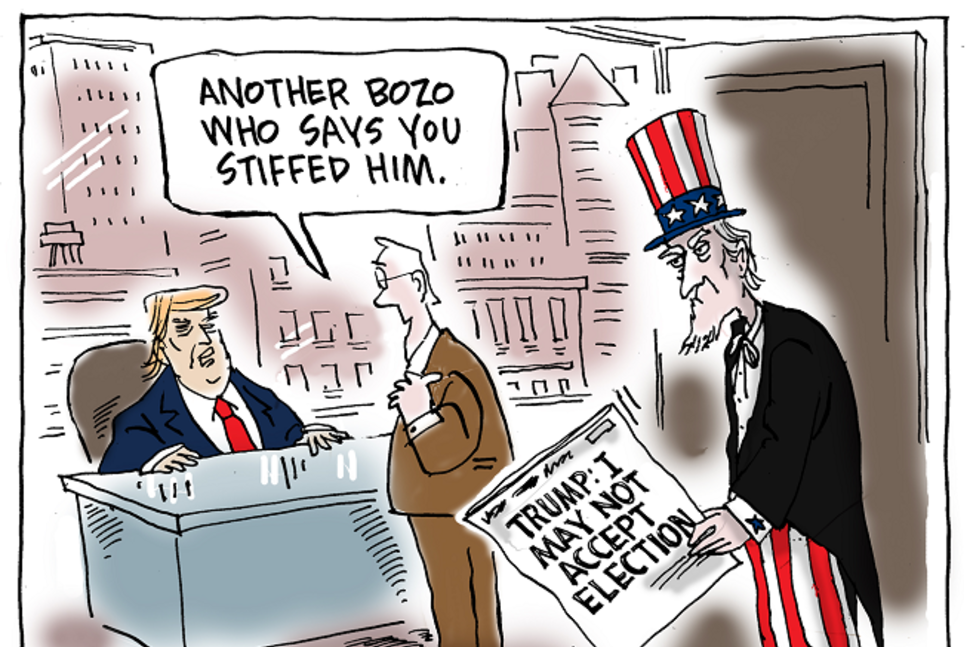 In completely unrelated news, Snoopy was fired by Met Life: