It sounds like an old story, but the Wrongologist and Ms. Oh So Right are again headed to a wedding in Vermont, so there will be no new posts until Monday. Therefore, cartoons!
We can't ignore the visit of Pope Francis. Yesterday, he spoke to the Congress, and the usual spin ensued. Like the Liberty U folks when Bernie spoke there, the defining political issue for 90+% of Republicans is abortion. As long as the Pope remains with them on that issue, there's no contradiction between their faith and political affiliation.
They will no more listen to this Pope on other issues than they did to John Paul II's anti-war messages.
Liberals, including liberal Catholics, appreciate Francis because he says some things that they've believed for a long time. It's always nice when an authority figure affirms one's beliefs. But the three Catholic POTUS candidates, Christie, Jeb, and Santorum, have already rejected anything Francis has to say on climate change and income inequality. As have all the GOP members of Congress regardless of their religious affiliation.
The Pope's big job: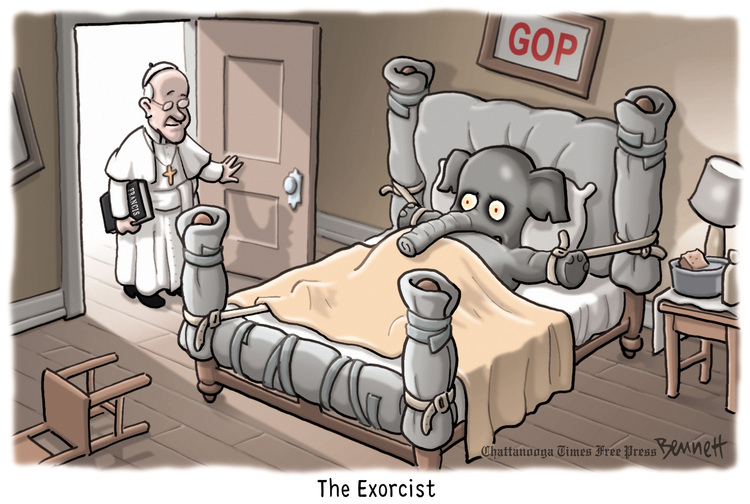 Brian Williams returned from banishment to anchor coverage of the Pope: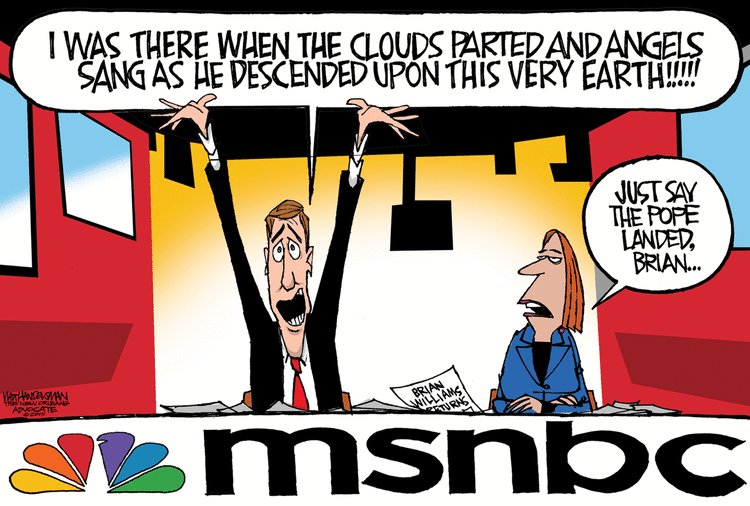 We may see a government shutdown this fall. One thing to keep in mind about the Republican debate over whether or not to risk a government shutdown for the "defund Planned Parenthood" movement is that this isn't a fight over goals or principles. There isn't a single Republican presidential candidate who does not favor "defunding Planned Parenthood: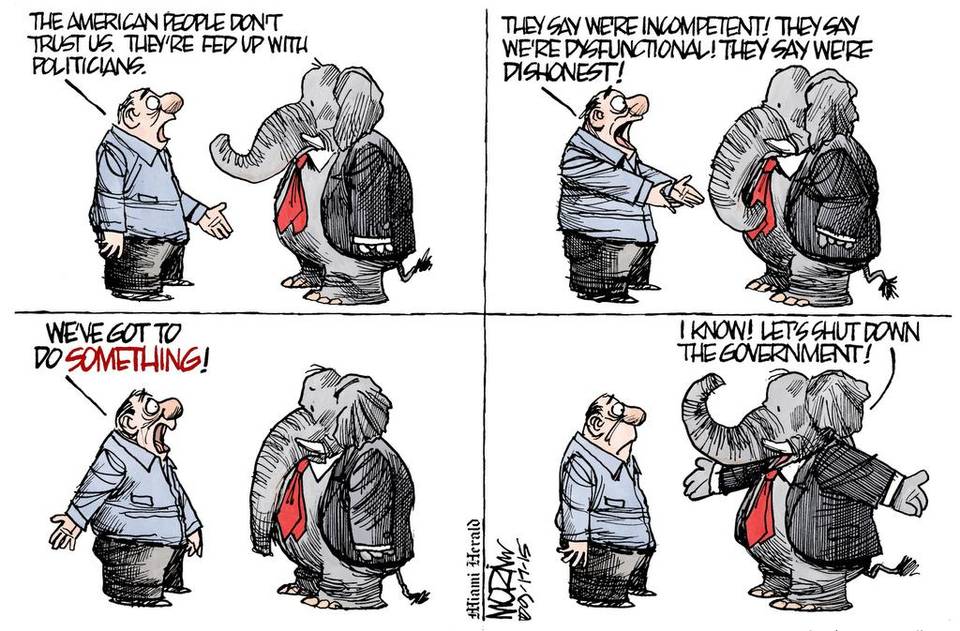 The GOP is moving on to Carly: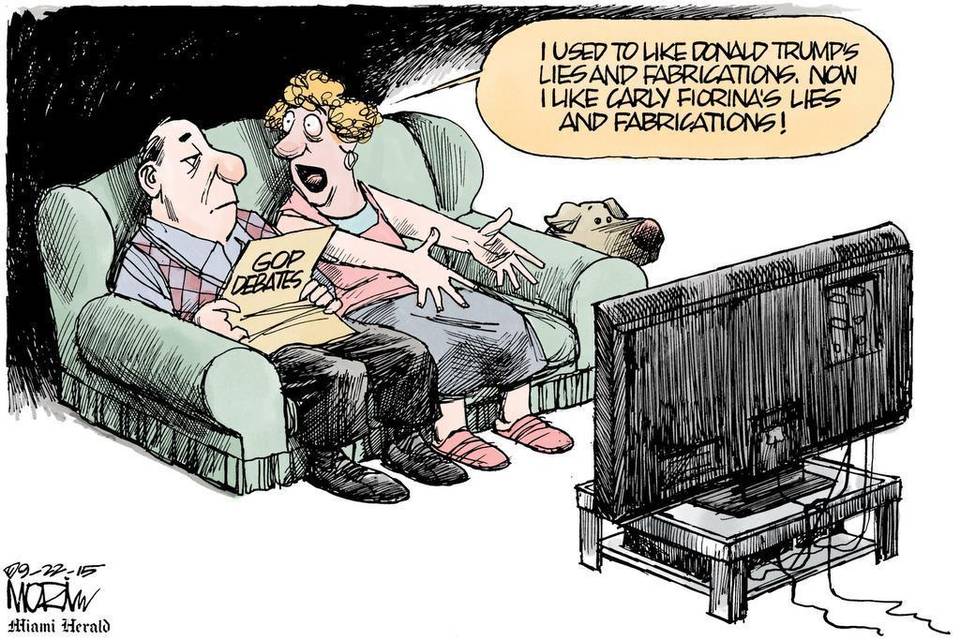 Volkswagen's CEO Martin Winterkorn resigned on Wednesday over the emissions cheating scandal, saying "I'm not aware of any wrongdoing on my part." Strange choice of words, probably written by his PR team. This is a rogue company that undertook anti-social activities for profit. Anyone can see that this is the outcome we should expect if Mr. Market is allowed to run free: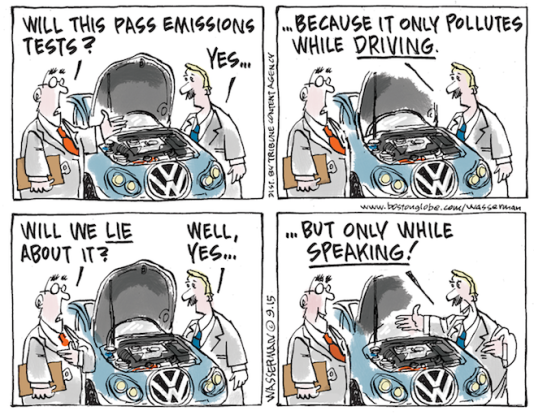 The Beetle morphs: