Happy post-conventions Sunday! Now settle back and watch the hair pulling between the Pant Suit and the Pant Load for the next 100 days or so.
Here is an apocalyptic story that you didn't see while watching the war of tweets between Bernie, Hillary and Donald. First a heatwave hit Siberia. Then came the anthrax:  (emphasis by the Wrongologist)
Temperatures have soared in western Russia's Yamal tundra this summer. Across Siberia, some provinces warmed an additional 10 degrees Fahrenheit beyond normal. In the fields, large bubbles of vegetation appeared above the melting permafrost — strange pockets of methane or, more likely, water. Record fires blazed through dry Russian grassland. In one of the more unusual symptoms of unseasonable warmth, long-dormant bacteria appear to be active. For the first time since 1941, anthrax struck western Siberia.
Ok, so only 13 Siberian nomads have gotten anthrax so far, and the science is unsettled on tundra warming.
Here are a few cartoons to take your minds off the living hell of the election season, or alternatively, taking it off of anthrax and the Zika virus.
Hillary's nomination was greeted by change on the home front:
Bernie mansplained politics to a supporter in Philly:
Trump's negotiating style puzzles Putin: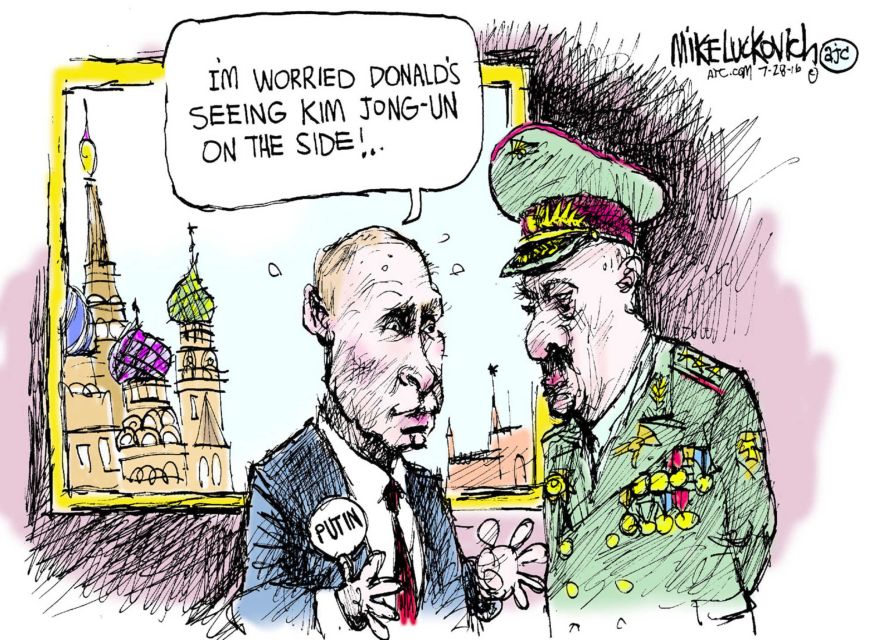 Boris and Natasha get a new gig:
The Dems had a bit of buyer's remorse: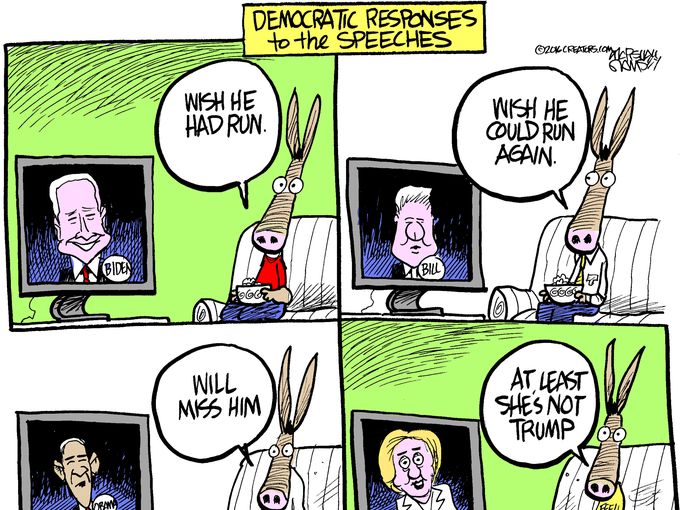 The big fear with Trump voters between now and November: