The Daily Escape: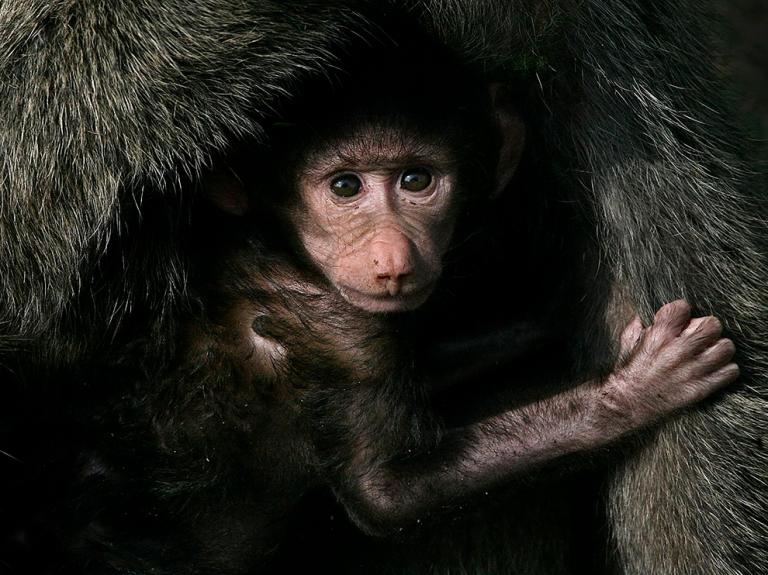 (Baby Baboon – Kenya)
Trump press secretary Sean Spicer is trying to catch the sources of White House leaks. (Link below sourced by the Wrongologist)
Spicer called his White House staff into his office last week to reiterate his frustration with the continuing leaks of WH information, sources with knowledge of the matter said. He informed them that the use of encrypted texting apps, like Signal and Confide, is a violation of the Federal Records Act.
NOW they care about the law? Using a Republican National Committee email server for official business is illegal, but that hasn't stopped the White House from using it. Does Spicer have any concerns about the unsecured Android smartphone his boss tweets from every day? More:
Then, with White House counsel Don McGahn standing by, Spicer asked his staff to provide him with their cell phones so he could ensure they were not using those apps or corresponding privately with reporters.
Spicer then specifically asked his staff not to leak information about the meeting or his efforts to crack down on leaks to the media.
But someone in the room leaked all of it. They leaked that the leaky White House is trying to stop the leaks, (except for WikiLeaks) which, of course they love. Maybe someone should take a look at The Donald, who is currently taking a leak on the First Amendment.
Perhaps the gang who can't shoot straight should have realized that people could delete incriminating information, or communicate with reporters in some way that might not be on their phones at all. Wrongo reveres the TV series "The Wire". Apparently, Mr. Spicer has never watched it, and hasn't heard of "burner" phones.
And it's got to be difficult trying to maintain your loyalty to a team when the boss distrusts the team members. Unless there is a national security issue, there can't be a reason to allow a government official to "inspect" your private mobile phone.
Many fun nicknames have been suggested for Sean Spicer (Cranky Spice, Whiny Spice). Wrongo's current favorite is "Searchy Spice", although his nickname in college was "Sean Sphincter" suggesting that he is in the right job: Hanging out with one of the world's biggest assholes.
Thank you to the brave Americans inside the belly of the beast who put their country first. LEAK ON!
Next week in Spicer's office: colonoscopies.
Here is a video about office investigations from the ever-popular TV series, "Office" (BBC version):
Those who read the Wrongologist in email can view the video here.
And enjoy (not) watching the Overlord's address to the joint session of Congress tonight.
After all, you can read both fake news and alternative facts about it everywhere tomorrow.