The Daily Escape: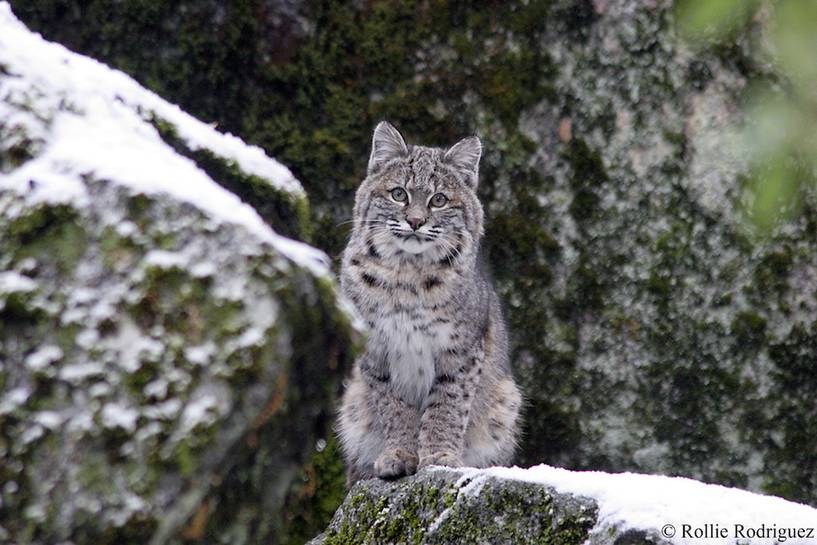 (Bobcat in Yosemite – photo by Rollie Rodriguez)
It's Saturday of a week filled with political body blows. First, Rep. Devin Nunes acted as Trump's Poodle by grandstanding in front of the press and then running to the White House to tell on the Intelligence Community. Then we all watched the Trumpcare fiasco. Trump issued an ultimatum to pass or forget Trumpcare, and Congress (as of this writing) can't do either. Considering that Trumpcare has support of about 17% of the people, what special hell do Republicans wish on the country?
Finally, Neil Gorsuch. The Supreme Court nominee carved his way through the Senate Judiciary Committee, dodging substantive questions, and playing hard not to lose the nomination. A Supreme Court decision that potentially impacts Judge Gorsuch's chances was announced during his second day of testimony. You probably didn't hear anything about it, what with all of the cacophony Trump generates, so here you go:
 About 40 minutes after Supreme Court nominee Neil Gorsuch began his second day of testimony before the Senate Judiciary Committee, all eight of the justices he hopes to join said a major disability decision Gorsuch wrote in 2008 was wrong.
That's right, the Supremes voted 8-0 against a Judge Gorsuch opinion.
Both the Supreme Court's decision this week and Gorsuch's 2008 opinion involved the Individuals with Disabilities Education Act (IDEA), which requires that public school systems which take certain federal funds provide a "free appropriate public education" to certain students with disabilities.
These were two different cases, but Chief Justice John Roberts wrote the unanimous opinion that mentioned Gorsuch's opinion. In Thompson R2-J School District v. Luke P., a case brought by an autistic student whose parents sought reimbursement for tuition at a specialized school for children with autism, Gorsuch read IDEA extraordinarily narrowly. Under Gorsuch's opinion in Luke P., a school district complies with the law so long as they provide educational benefits that "must merely be 'more than de minimis.'"
"De minimis" means so minor as to merit disregard. So Gorsuch essentially concluded that school districts comply with their obligation to students with disabilities so long as they provide those students with slightly more than nothing. But, the Supreme Court rejected Gorsuch's approach. The IDEA, Chief Justice Roberts wrote:
Is markedly more demanding than the 'merely more than de minimis' test applied by the Tenth Circuit.
The Tenth Circuit is Judge Gorsuch's. Roberts added that Gorsuch's approach would effectively strip many students the disabilities of their right to an education:
When all is said and done, a student offered an educational program providing merely more than de minimis progress from year to year can hardly be said to have been offered an education at all. For children with disabilities, receiving instruction that aims so low would be tantamount to "sitting idly… awaiting the time when they were old enough to 'drop out.'
To the contrary, the unanimous Supreme Court concluded, in most cases a student's progress should be measured according to whether they are able to keep up with their peers without disabilities.
When even Clarence Thomas goes against you, you know your ruling isn't mainstream. The last thing we need is another justice who votes for the big-guys (business and government) over the little people.
Unfortunately, Gorsuch is a mainstream Republican. Another one who has a policy of doing "de minimis" for everyone in America who isn't a big donor to the GOP's mean-spirited agenda.
As the weekend begins, you really need a break. Take a few minutes and think about Annie Moore, who was the first person to enter Ellis Island when it opened for immigrants in 1892. Annie came from Ireland.
This song, "Isle of Hope and Tears" was written by Brendan Graham. It has been performed by many Irish groups over the years. Today, we hear the Irish Tenors:
America used to be the hope of the world. It's time to decide how it can become that again.
Sample Lyrics:
On the first day of January,
Eighteen ninety-two,
They opened Ellis Island and they let
The people through.
And first to cross the threshold
Of that isle of hope and tears,
Was Annie Moore from Ireland
Who was all of fifteen years.
Isle of hope, isle of tears,
Isle of freedom, isle of fears,
But it's not the isle you left behind.
That isle of hunger, isle of pain,
Isle you'll never see again
But the isle of home is always on your mind.
Those who read the Wrongologist in email can view the video here.