The Daily Escape: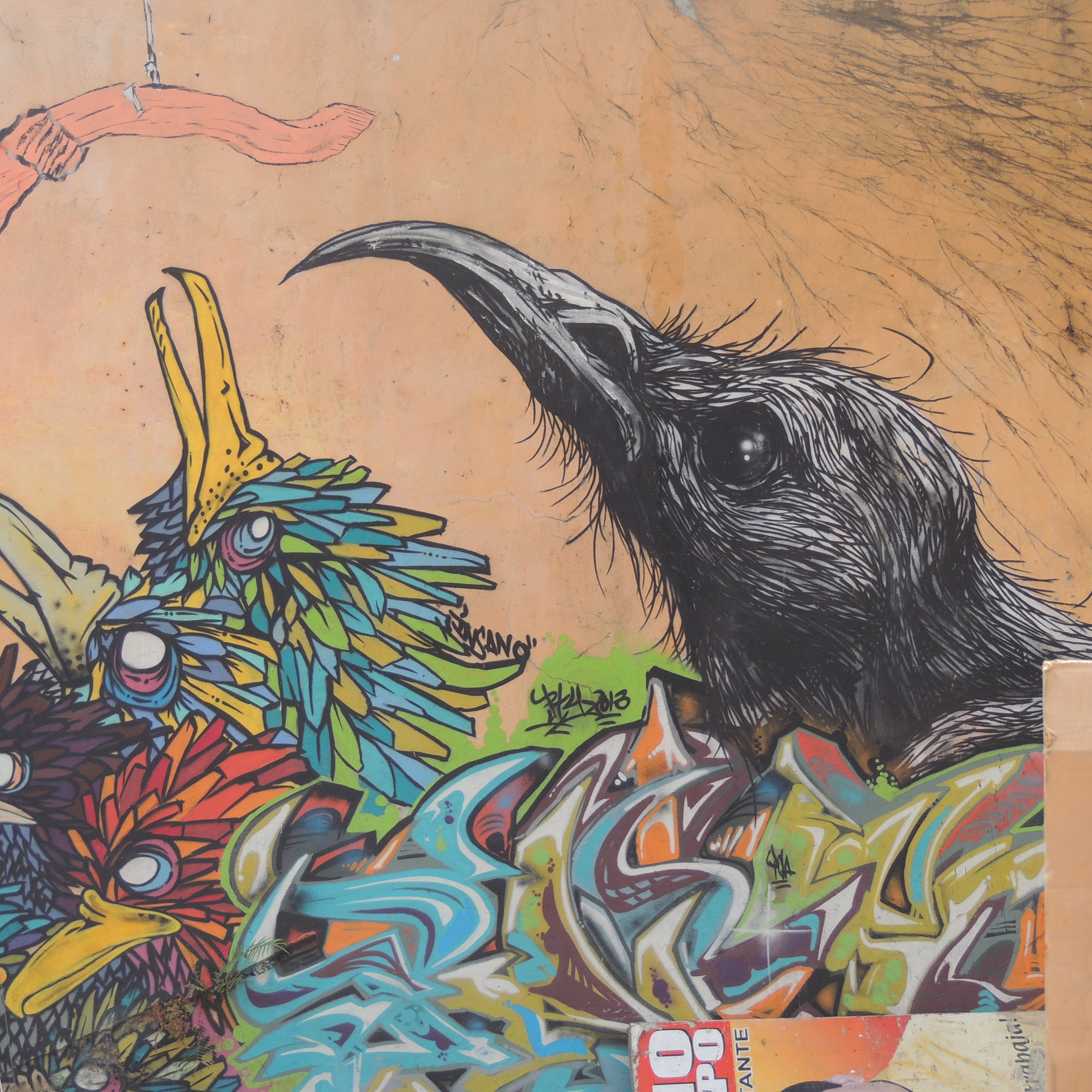 (Street art, Panama City Panama, 2015 – photo by Wrongo)
A report by the Kaiser Family Foundation is an eye opener. The 2016 Kaiser Family Foundation Medicaid Budget Survey asked states to report the share of all births in the state that were financed by Medicaid in the most recent 12 month period for which state data were available.
The results are staggering. Half of the states in the country reported that 50% or more of births were financed by Medicaid, with New Mexico reporting the highest number of births financed by Medicaid, 72% in 2015. New Hampshire was the lowest at 27%. Eight states said that 60% or more of births were financed by Medicaid, while in another eight states, Medicaid had financed between 27% and 37% of the births. These figures show how important and widespread Medicaid is and what it means to people from low-income families. For those who are not on a Medicaid plan, they may want to see here about how to do that, so that they can make sure their health and wellbeing is taken care of.
Kaiser provided no analysis for their survey, and an interesting question to answer would be the demographics of Medicaid-financed births. Kaiser did include this map showing percentage of births financed by Medicaid: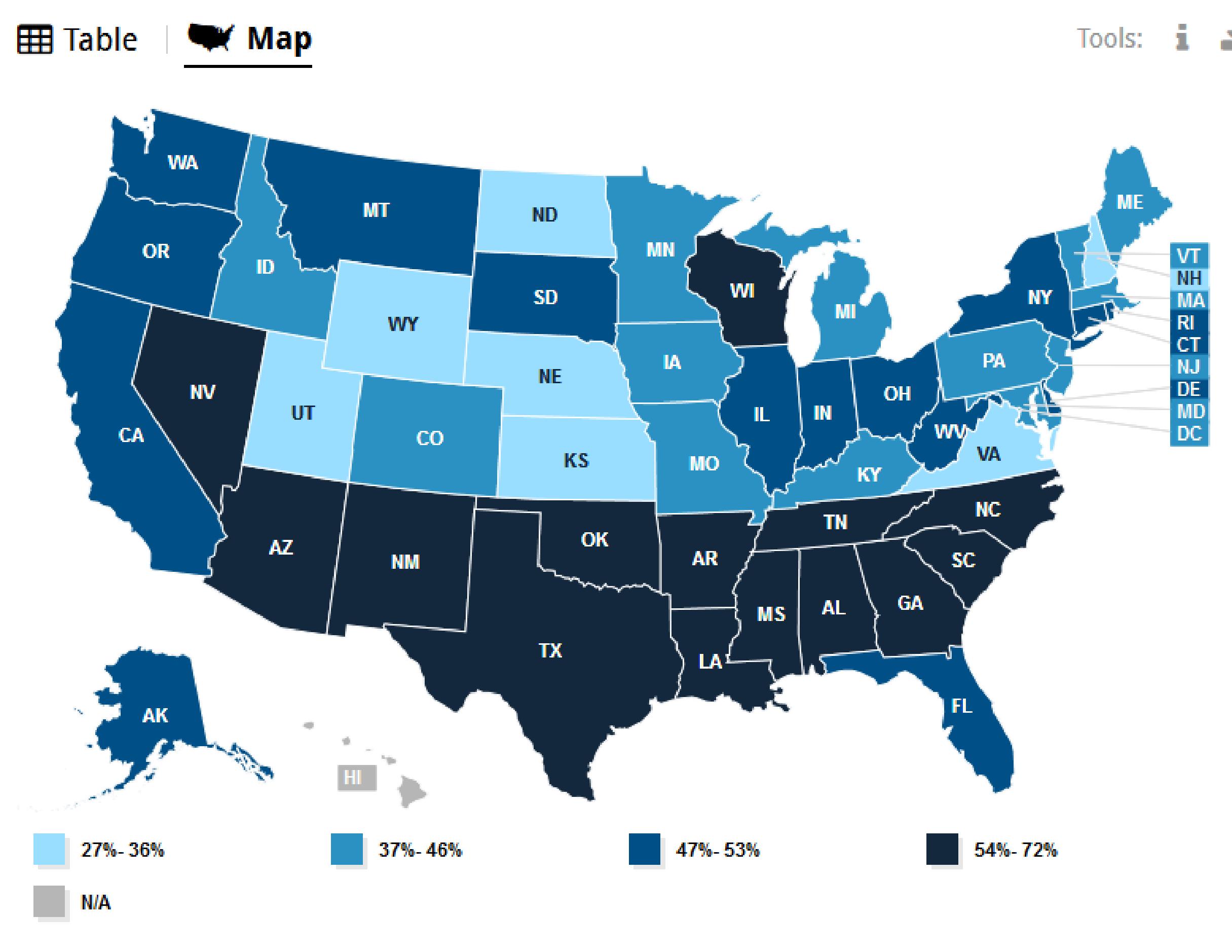 (Source: Kaiser Family Foundation)
The map shows us the states which would have been hurt the most by the proposed cuts in Medicaid that the GOP tried to enact in the failed Trumpcare bill. Of the 14 states with more than 54% of births financed, only New Mexico and Nevada voted for Hillary in 2016.
So, Trump and the GOP will have plenty of explaining to do if Medicare is cut deeply on their watch, since these are many of the states that helped elect Trump, and put both houses of Congress in Republican hands.
One question is, what will be different if the government cuts Medicaid? We have an indication from Texas. The state cut off money to Planned Parenthood clinics in 2013, and that led to thousands of women failing to get birth control. Medicaid pregnancies subsequently increased by 27%, according to a research paper published in The New England Journal of Medicine last year.
The time for an economic reset in America is long overdue. Conservatives will blame the poor, or Obamacare, or both for the surprising data on government-financed births. Liberals will say it is a failure of the social contract. But, when 50% of births occur to people who can't afford them, it is clear that our economic system needs fixing.
OTOH, it is good thing that we encourage pre-natal care for all, which gives these babies a better start in life.
Our unequal economy rolls along unchanged, because the comparatively well off middle and professional classes keep electing politicians that defend the current system against the 50% who are America's working poor. Creating a war between the have some's and the have little's has worked throughout history.
This is the new America. Many in the former middle class are living on the edge of poverty, and we know it. Is inequality changing America? You bet.
It is incumbent on both parties to deal with Medicaid-financed births.
Time for a tune. Here is Madonna with "Papa, Don't Preach", released in 1986. At the time, the song caused discussions about its content, with women's groups and those in the family planning field criticizing Madonna for encouraging teenage pregnancy, while anti-abortion groups saw the song as having a pro-life message. Decide for yourself. Here is "Papa Don't Preach":
Those who read the Wrongologist in email can view the video here.
Takeaway Lyric:
Papa I know you're going to be upset
'Cause I was always your little girl
But you should know by now
I'm not a baby
The one you warned me all about
The one you said I could do without
We're in an awful mess
And I don't mean maybe, please
Papa don't preach I'm in trouble deep
Papa don't preach, I've been losing sleep
But I made up my mind, I'm keeping my baby,
I'm gonna keep my baby