On Friday night in Cologne Germany, Wrongo and Ms. Right had the chance to see a great young female duo who play classical music. Sophie Moser (violin) and Katja Huhn (piano) played selections for a mostly American audience. They perform under the name Duo Moser-Huhn. Here they are playing the Romanian Folk Dances by Bartok, composed in 1915. Sophie was a child prodigy, and plays an Amati violin built in 1743. They have few YouTube performances, so hopefully, you will enjoy this:
On to cartoons. Der Donald is on his first overseas tour as president. He is in Saudi as this is written, before his big speech on Islamic Terrorism. So you will already know just how well that was received by the 50 or so heads of state in the audience.
Trump prepares for landing: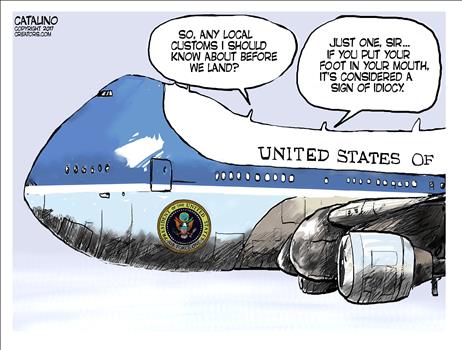 Opinions on his Middle East visit vary: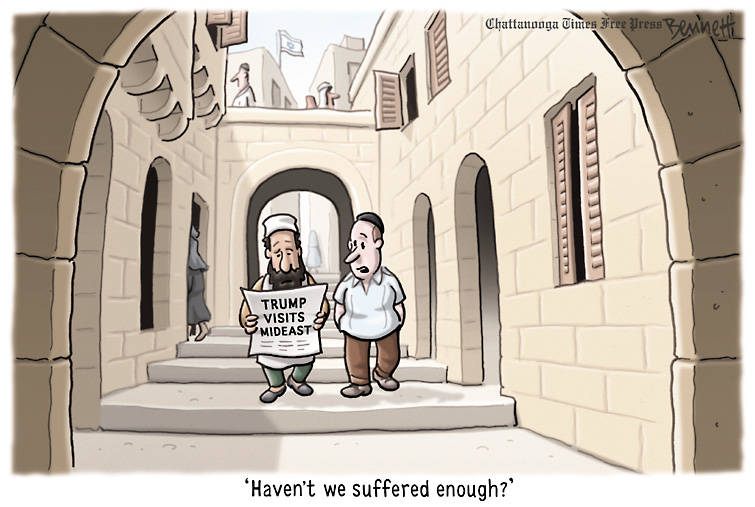 John Fugelsang called Trump's meeting with the Pope "His Holiness meets His Assholiness":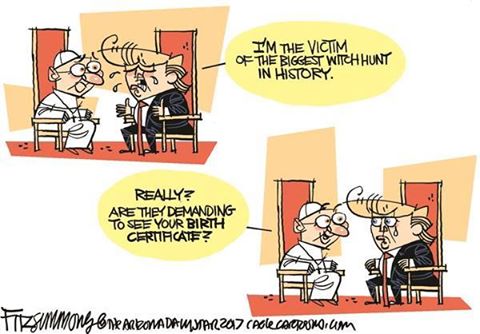 Trump hints at having secret tapes of Comey: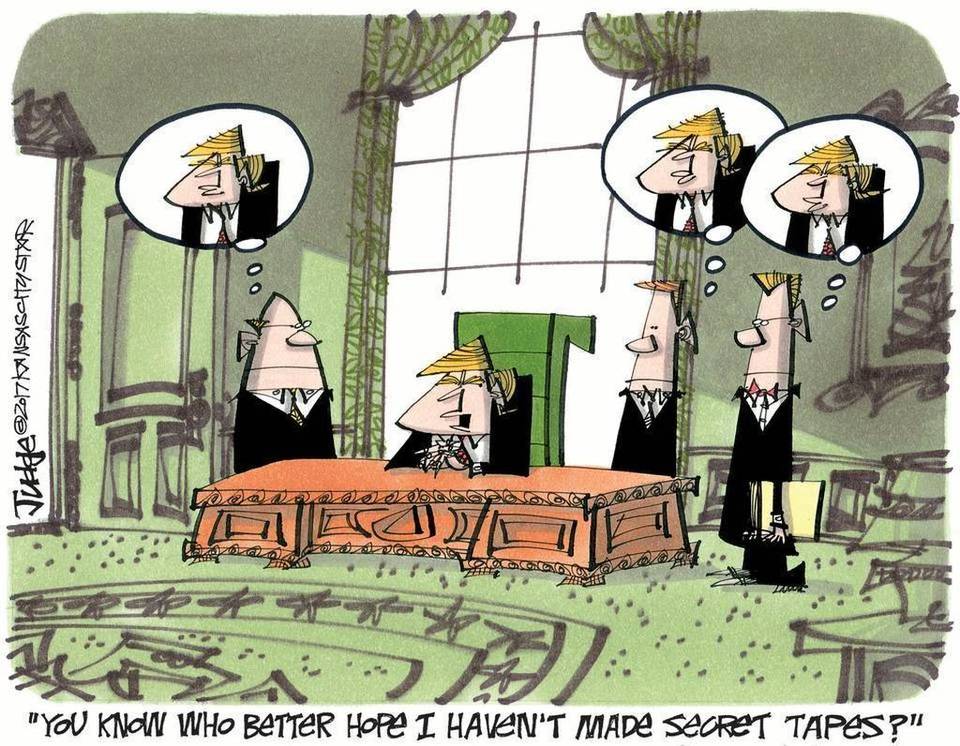 Will Trump be dropped?