The Daily Escape: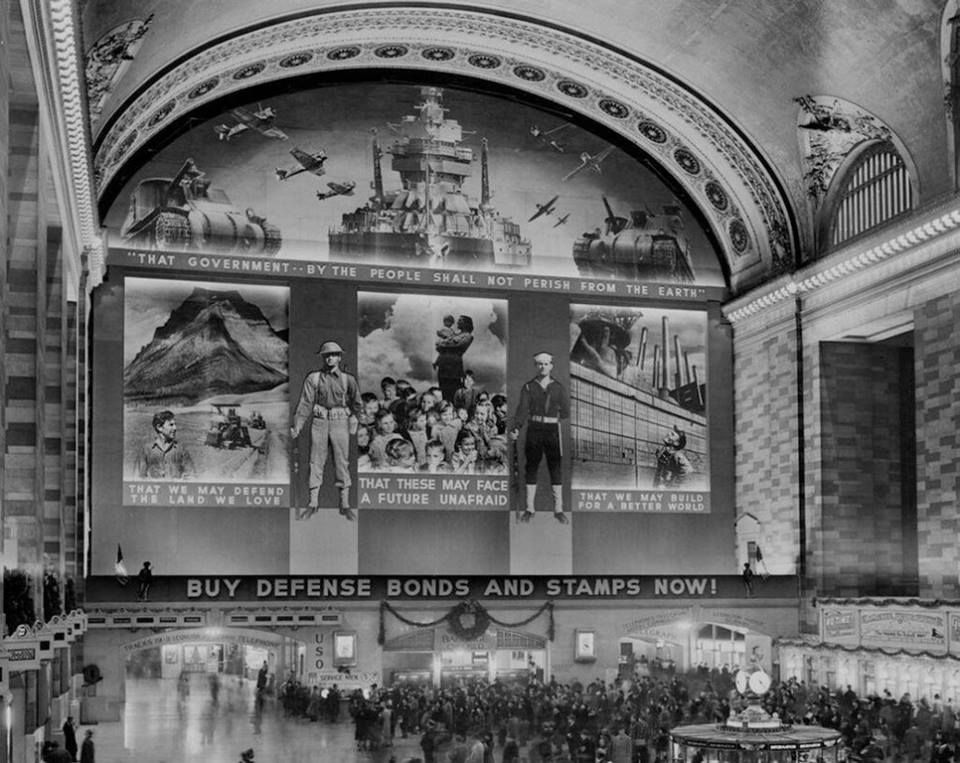 NYC's Grand Central Station – 1943
On Memorial Day we commemorate those who died in the military service of our country. In 1974, a sci-fi novel called "The Forever War" was released. It is military science fiction, telling the story of soldiers fighting an interstellar war. The protagonist, named Mandella, is sent across the galaxy to fight a poorly understood, apparently undefeatable foe.
Sound familiar? Today the forever war is not simply fiction. Our all-volunteer military has been fighting in the Middle East for the past 16 years in the longest war in American history. And there is little reason to hope that we will not be fighting there 16 years from now. Brian Castner, a former explosive ordnance disposal officer who served three tours in Iraq, observes:
Our country has created a self-selected and battle-hardened cohort of frequent fliers, one that is almost entirely separate from mainstream civilian culture, because service in the Forever War, as many of us call it, isn't so much about going as returning. According to data provided by the Center for a New American Security, of the 2.7 million veterans of Iraq and Afghanistan, half have done multiple tours. More telling, 223,000 have gone at least four times, and 51,000 have done six or more deployments.
We can't get our fill of war. In fact, since 1943, the year the picture above was taken in New York City, the US has been at peace for just five years: 1976, 1977, 1978, 1997 and 2000 were the only years with no major war.
So today, we gather to celebrate those who have died in service of our global ambitions. We watch a parade, we shop at the mall, and we attend a cookout. Perhaps we should be required to spend more time thinking about how America can increase the number of years when we are not at war.
Wrongo can't escape the idea that if we re-instituted a military draft, and required military service of all young Americans, it would soon become impossible for the politicians and generals to justify the forever war.
So, wake up America! Instead of observing Memorial Day with another burger, get involved in a plan to re-institute the draft. It won't stop our involvement in war, but it will unite American mothers and fathers to bring about the end of this forever war, and any future "forever war".
To help you wake up, we also remember the death of Gregg Allman of the Allman Brothers Band. Here is "Blue Sky" from their "Eat a Peach" album. Wrongo loves the guitar interplay between the long-gone Duane Allman and Dickey Betts on this tune:
Dickey Betts wrote this about his Native American girlfriend, Sandy "Bluesky" Wabegijig.
Those who read the Wrongologist in email can view the video here.